NUTS Sacked
Nottingham University Television Service (NUTS) has been suspended today after making a joke on their health and safety forms, according to Impact. According to NUTS members, the paperwork had been submitted […]
Nottingham University Television Service (NUTS) has been suspended today after making a joke on their health and safety forms, according to Impact.
According to NUTS members, the paperwork had been submitted in time. However, speaking to Impact, the SU's Demm Comms officer Luke Mitchell said that the paperwork had not been filled out correctly. Mitchell claims that several inappropriate remarks were made, including one, which states that "We were trained to film by God".
NUTS deny this accusation, however. Hugh Purves, Equipment and Logistics Officer, told Impact: "We have submitted the correct documentation. At no point did we say we had been trained by God."
At this point, it is unclear as to whether NUTS has been shut down because of genuine  health and safety concerns, or a percieved lack of respect for the SU administration.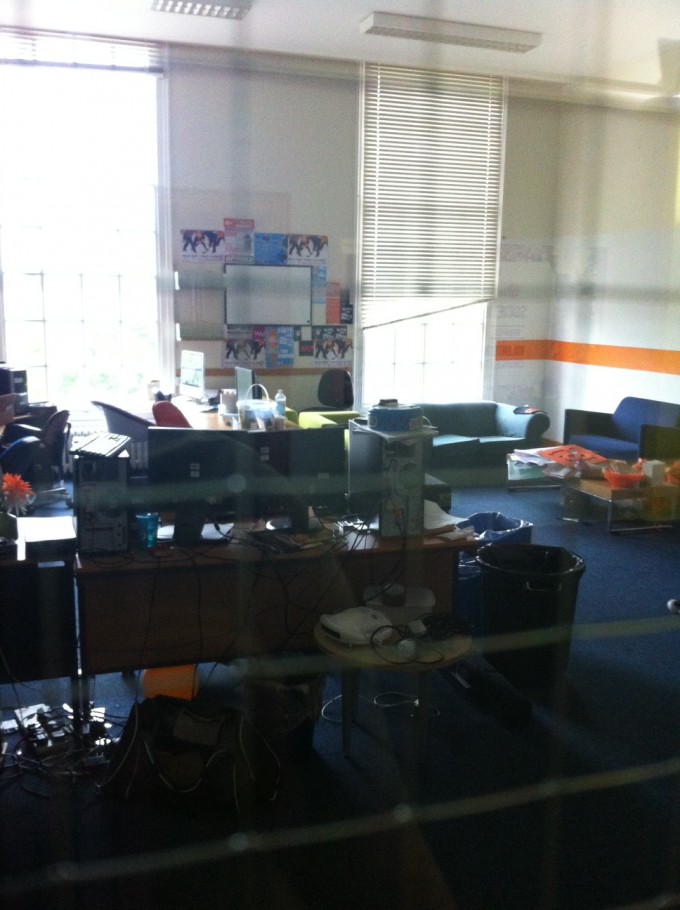 Rosie Cave, NUTS station manager said, "At the moment our office has been shut and we've been disallowed to film because of a supposed lack of health and safety documents that we had in fact supplied the SU with before our deadline".
Student Union Administration declined to comment, saying that they knew "nothing about the issue".
[polldaddy poll=7090651]