diy boyfriend
Build your own boyfriend in 4 simple steps!
How many of us have sat in on a Friday night pouring water on an action man hoping he'd grow? Guilty as charged. While he may be tall, dark and handsome… he's also plastic, and doesn't even vibrate. For all the Bridget Jones' out there, we have a solution because it's only a matter of time before your mother finds out that neither Ben nor Jerry are in fact your boyfriend.
So stop planning your wedding, picking out dresses and googling what your lovechild with Harry Styles would look like… It's time to bag yourself a boyf. A guy with enough style to put Douglas Booth to shame.
Wine and Dine
You've got past the awkward questionnaire and admitted your weird habits and he's still hanging around (pinch yourself a few times just to check), he's a keeper! Let him pick up the bill for an expensive meal out in this denim shirt that he bought especially for the occasion.
No guy can be perfect without a denim shirt in his wardrobe.
Topshop: £35
Double Date o'clock
Reaching the 1 month milestone and your friends are itching to give him the once over.
He will no doubt make the right impression in this ASOS get-up!
Navy mac: £55
Contrast collar shirt: £32
Chinos: £25
Plimsolls: £18
Meet the parents time
The day every guy dreads and spends hours rehearsing for in front of the mirror: dinner at the in-laws. To avoid yet another Ben Stiller sequel starring your newly beloved, he must dress smart-casual to make a good impression. He can be your knight in shining knitwear with this unique jumper. It's not only Colin Firth that can do cotton… Hello Mr Darcy.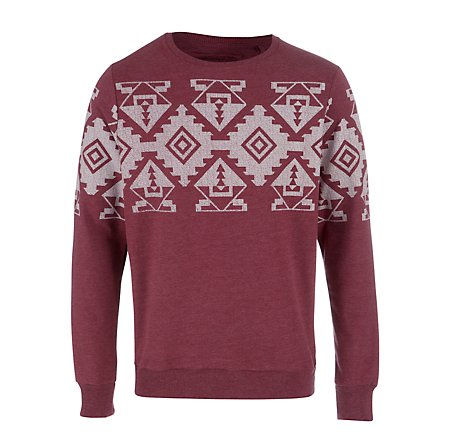 Red Aztec Print Sweatshirt, New Look: £19.99. For a more smart look add a simple shirt underneath – buttons up!
First Year Anniversary
12 months later (not that you're counting) and he's managed to stay in your good books without you breaking his Xbox… Now that's progress. Looking like Prince Charming, he celebrates your anniversary in style in this suave suit.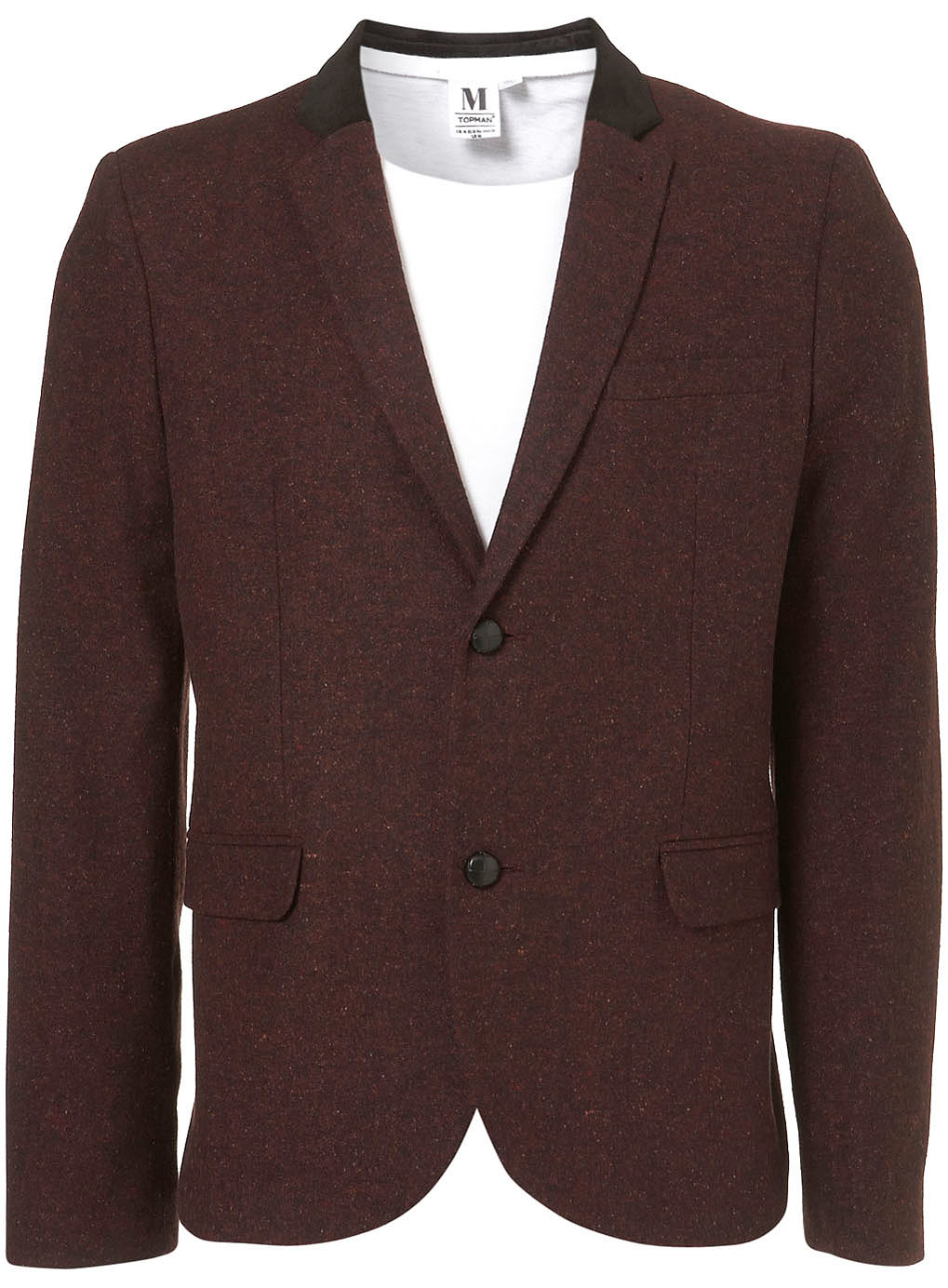 Every girl is a total sucker for a guy in a suit.
Burgundy Fleck Skinny Blazer, Topman: £85.00
So now you've built your boyfriend all you have to do is find him. Challenge accepted.