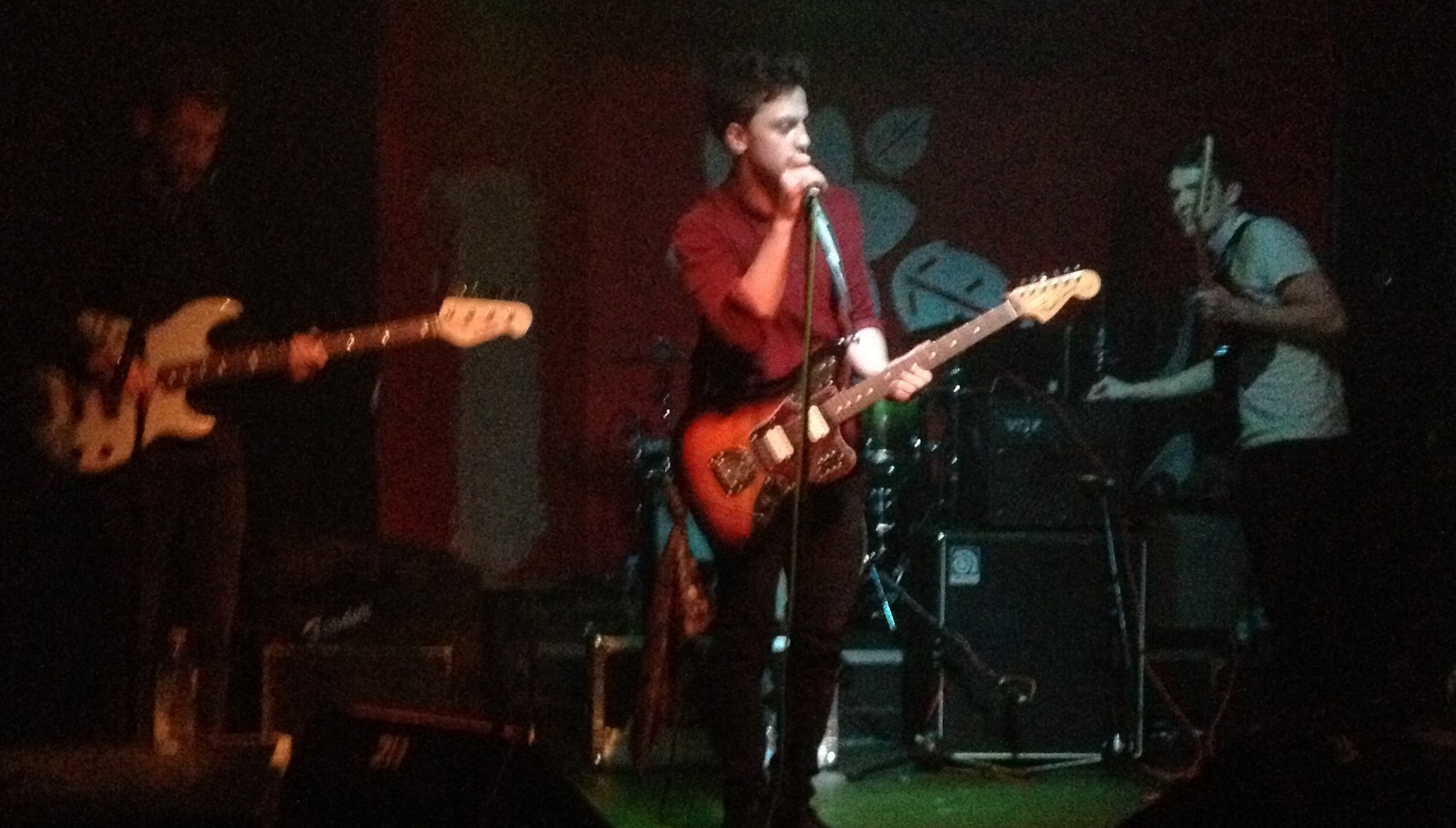 Review: Alaskan Faction
Uni of Nottingham boys Alaskan Faction – Stealth vs. Rescued 06.10.12
Alaskan Faction, a four piece made of UoN boys, seem to have a winning formula for a great track.
A short and sweet set teased an audience who clearly wanted more. Half of the songs were new and had sprouted from their 3 month summer break.
The music was happy-go-lucky, rock-indie, Two Door Cinema Club-esque, and the crowd of Stealth Vs Rescue Rooms lapped it up. 
The boys said that this was their 'largest solo gig to date', but bassist Nathan told The Tab 'once we're on stage with the instruments we don't get nervous'.
Filling the stage with their charm the band joked that drummer, Charlie, 'gets a good work out on a gig night' and has the best body.
Alaskan Faction are hoping to follow in the footsteps of the recent success of Nottingham based artists, Dog is Dead and Jake Bugg.
The guys joked that they measure their popularity in Facebook likes (387 last we checked). From this they have had some rather peculiar fans 'A guy from Holland said he wanted to sign us up as soon as possible'. 
And so what's in a name? Alaskan Faction could have been called 'Orange Fandangos!!!' 'No one ever thinks of the name Arctic Monkeys, you just accept it'. 
Alaskan Faction- 'Luna'
http://www.youtube.com/watch?v=7sPMQjy5aQs