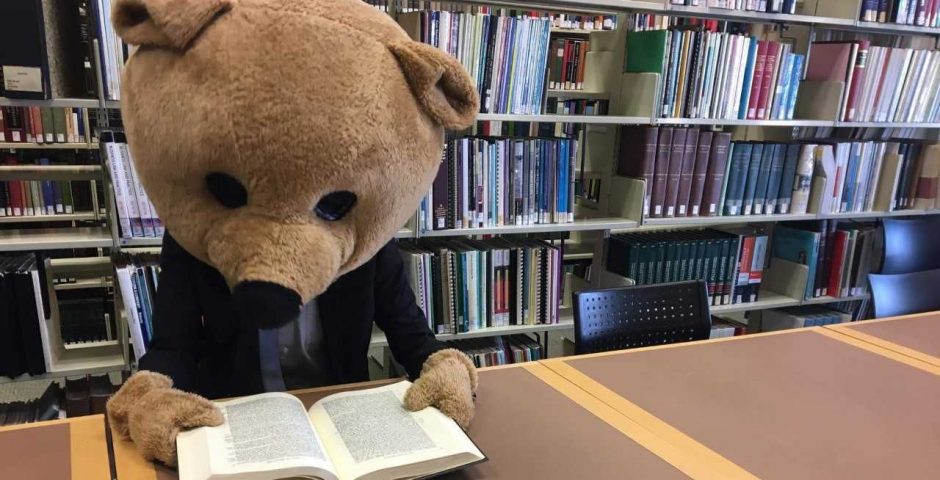 Everything you need to know about Norwich Nightline
We spoke to the surprisingly articulate Nightline Bear
Norwich Nightline is a student-run confidential listening service available every night in term-time between 8pm and 8am. With the rise in attention given to the mental health facilities on campus at the moment, The Norwich Tab have interviewed a committee member of Norwich Nightline to find out everything you need to know about their services.
Who can use Nightline?
"Any student of UEA or NUA (Norwich University of the Arts) can use Norwich Nightline. This includes all students- these could be Undergraduates or Postgraduates, as well as any currently intercalating students."
What services do you offer that people might not know about?
"Norwich Nightline offers a listening service 8pm-8am during term time, available though either: phone, skype, text, instant messenger, email or by dropping in to our office at the rear door of the Student Support Services (SSS) building. Less known is that in addition to this we also offer free condoms (as part of the c-card scheme) and pregnancy tests through our drop-in services.
"At Norwich Nightline, we're not here to tell you what to do. We're not trained mental health professionals or counsellors. We're a listening service, not an advice service, and we're composed purely of students, just like you. We are however fully trained on how to listen and empower users of our service to reach their own decisions. We consider ourselves a safe place for students to come to confidentially with any and all issues that they may be facing, in a completely non-judgemental setting where students are encouraged to take their time to reflect on how they may be feeling.
"Both users of our service and our volunteers (except Nightline Committee) are completely anonymous, and separate from all other UEA services such as the SSS or the Student Union (SU). Anything you tell Nightline stays within our service and is kept confidential."
What advice would you give to students dealing with anxiety and depression?
"For students who may be struggling with issues such as depression and anxiety, we recommend that they talk to someone about how they are feeling in order to work through and process the situation. This may involve talking to friends or family, or a service such as Nightline, who will always be here to listen no matter what.
"Our listening volunteers are fully trained in how to listen to you, which can be absolutely anything ranging from a general chat up to more difficult topics such as bereavement, mental health issues and suicidal thoughts."
What other facilities on campus would you recommend if people are struggling?

"There are other places that student may be able to seek support and these depend largely on the needs of the student in question. The most common places of support may include the Student Support Services (SSS) and the SU (including the SU Advice Service), as well as any other services available to students as part of the NHS, such as Wellbeing."
How can people get involved in Nightline?

"Norwich Nightline has two training intakes per year, one around October and the other in February. To apply, students will need to complete an online application task and if successful at this stage, attend a compulsory two day training weekend.
"Those who wish to join Nightline should consider that as an anonymous service, participation in this training and eventual Nightliner status must be kept top secret from everyone and anyone not within the Nightline service. It's like having a secret spy identity in a movie or something, it's pretty cool!
"If students would like to get involved with us, feel free to email our Training Officer at [email protected] or by filling in a short form on the 'Join Us' section of our website, at: norwich.nightline.ac.uk/join/
"Please note that we can only accept applications from students at UEA at this moment in time, at that all students seeking to apply should be 18 by the date of the training weekend."
Do you have any fundraisers coming up?

"Yes! – an event is being held on March 27th 2019 by a group of UEA Students, not Nightline itself, though the organsiers have graciously decided to donate the proceeds to Norwich Nightline. Tickets are available to UEA students as well as anyone with Associate Membership to UEASU.
"Tickets are available at this link. More information can be found on the Facebook page here. Alternatively, if anyone would like to there are several collection buckets around UEA campus in places such as Unio and the SU Shop where donations can be made."
Here is a list of ways you can contact Nightline if you would like someone to listen:
Telephone: 01603 597158
Drop in: Nightline Office, Student Support Centre.
Skype: norwichnightline
Text: 07794 924366
Email: [email protected]