You can now buy two pieces of garlic bread for 60p from the Union shop
This is the best thing since sliced bread
Everyone knows the way to the heart is through the stomach, and now UEA'S SU seems to have caught up. Subject of controversies like the ban on clapping during Union council, they're baking history in how they're listening to the student body.
The suggestion was first flagged up on popular Facebook page Concrete Confessions. Famous for the ill-fated flirting of Tall History boy and Short English Literature girl, the site's often the talk of campus.
Now it's resulted in real life action. Just a day after the confession was posted, the official SU shop twitter posted this:
So now you can pick up two slices for 60p at the bakery in the SU shop. Whilst the bread's wholesome enough on its own many students think that it also shows a tangible and edible commitment to listening to student voices, inspiring further confessions from impressed students.
It also proves that the SU higher ups are just as invested in Concrete Confessions as the rest of us!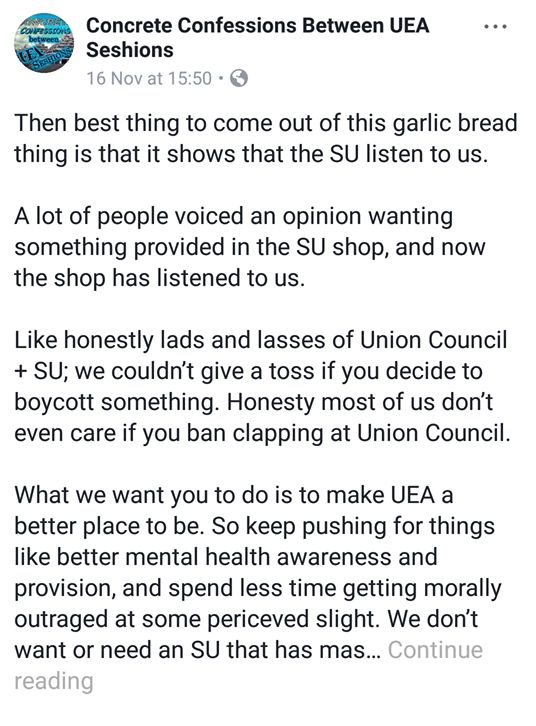 This story proves no matter what your place on campus, sometimes all you need is loaf, whichever way you slice it.