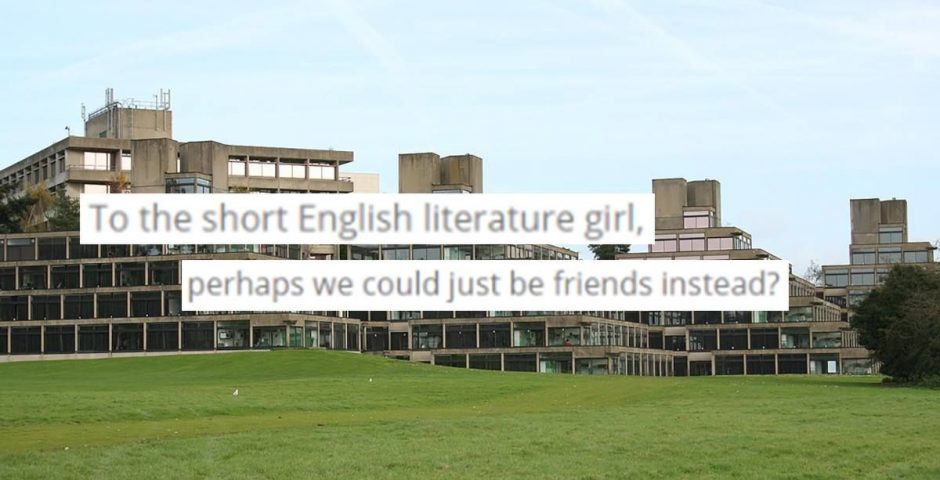 Tall History boy has parred off short English Literature girl and we are livid
He still wants to meet for a coffee… AS FRIENDS
In a screenshot sent to The Tab Norwich by Concrete Confessions and short English Literature girl, it seems like the love story taking over UEA might be coming to a tragic end.
A screen shot sent to Concrete Confessions, from what the page say could be from tall History boy intended as a direct message to short English Literature girl, states tall History boy has been flooded with "female attention", and therefore the two should "just be friends" instead.
We know – FUCKBOY ALERT.
The tragic tale resumed when the page posted a shout out to tall History boy
Yesterday Concrete Confessions asked tall History boy to message them to confirm his identity. This was because a message was sent in from a "different place" to the usual location of the usual tall History boy.
Naturally, this post sent the people of UEA into overdrive
Some people were worried about tall History guy, some were angry, some were just sad about the possibility this was the end.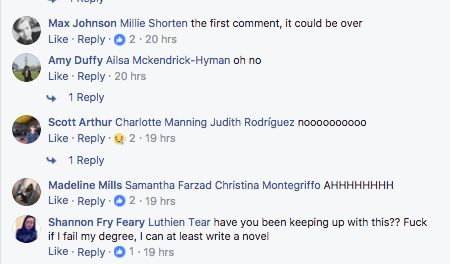 But what no one was expecting was the the response from the page…
In a screen shot sent by short English Literature girl and Concrete Confessions, it turns out tall History boy is now flooded in female attention, and has gone off the idea of meeting up for a mocha
The message says: "Unfortunately for UEA's romance tale, this has been enough for me to attract my own female attention. It breaks my heart to share this with you and concrete confessions, but perhaps we could just be friends instead?"
The page can't 100 per cent confirm it is him or not because the location isn't accurate, but it could explain why there hasn't been much activity recently. The page told us often the location of a submission isn't correct, so although this post isn't the usual location of tall History boy, it could still be him.
The mysterious person who runs Concrete Confessions said, "the potential romance which touched everyone's heart has fizzled into nothing more than disappointment. We must now cast our minds to the future, a world full of Mochas and Lattes and potential couples to drink them."
Speaking exclusively to The Tab Norwich, short English Literature girl said: "It seems my first choice of coffee really was too much of a deal breaker on this occasion. It is also apparent that most people worked out who I am and so for my sake and for the sake of our once adoring fans, I think it's only fair that tall History guy also reveals his identity. Apologies for this devastating ending to our tale – though really it's no fault of my own."
Our hearts are broken, thanks very much tall History guy.
If tall History guy wants to make himself known/defend this upsetting behaviour, please message The Tab Norwich Facebook page.