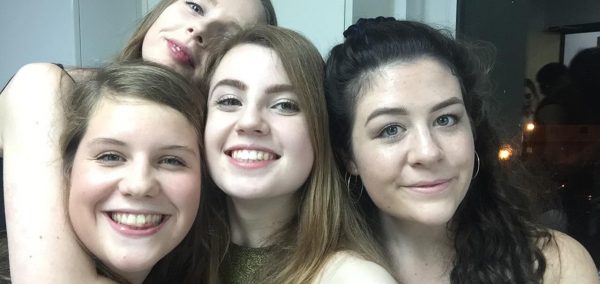 Why being a fresher and living at home kinda sucks
From someone who has lived at home and on campus
I was one of the lucky many who received an Oprah-style handout of an unconditional offer to study at the University of East Anglia. As a local to Norwich, I thought it would be a fantastic idea to just live at home and have an unsubstantial debt of £27k. But as someone who thought 'lol ahaha no this was a bad idea' and moved into halls in second semester, this is why I think you should just dive into the pool of debt (that you will never pay back) and move onto campus.
Making friends on your course, when you do BA:
When you're a joint honours student who has the joy of studying between two academic schools, that's two sets of course friends you need to make. However, try adding that these are some of the biggest academic schools that your uni has to offer, you only have eight contact hours a week and you live at home. Most people tend to go to lectures with their flatmates and people that live in their building but when you don't have that option and you have to walk into a lecture theatre of 250 students by yourself, it can be quite daunting.
Seminars aren't that much better either, especially when you're one of the quiet ones. Humanities students are notoriously quiet anyway so you're not really going to make best friends for life in these small groups.
9ams – not fun when you live on campus. Try leaving your house at 8am to get to one. Nope. Never again. Also unis don't exactly provide ample parking opportunities for students so it's not like sixth form where you can just park in the Morrison's down the road. So the 20-minute car journey in the hope of finding a nearby non-permit parking space and 20-minute walk means the totalled 40-minute commute is less than ideal. So was relatively jealous of those who just rolled out of bed half an hour before a lecture.
Freshers week:
Commuting students are the forgotten minority during freshers week as unis don't exactly offer a lot of support, obviously I can't blame them as there isn't that many of us, but it genuinely does make meeting new people all the more difficult.
Luckily for me, those unconditional offers meant that people from my sixth form also went to UEA and made the wise choice of moving into halls. They welcomed me with open arms to their pres during freshers. I literally have no idea where I would be without them and I made some of my best uni mates from this.
However, freshers is not the cheapest of weeks and alongside that hefty £85 they're asking for a freshers wristband, paying £20 a night for the taxi home with no one to share the financial burden with, it makes this week the price of a lads holiday.
The Sesh:
Having to think about driving to uni the next day sadly limits the amount of VKs you can consume in the LCR. Living at home definitely makes you more sensible but you can't help but feel jealous of the care-free lifestyle of the fresher.
Also that time that you 'accidently' don't come home. When your dad gets up at 5am the next day and discovers that you never came home. Soz mum and dad.
Living at home does have its benefits like a fridge full of food and a TV (and of course your family) but I couldn't help but feel envious of this new found independence students get. Ultimately I wish I had pushed myself and moved onto campus September of last year.