BNOC of the Year 2016: The Final
This is what you came for
Over four rounds, 23 of UEA's student celebs fought it out to be named the BNOC of the Year.
Thousands of votes were cast and these were the four group winners. The time has finally come to decide who is UEA's Biggest Name On Campus – vote for your winner now:
Zhyar Said
Zhyar scraped to victory with 27.9% of the vote, beating most-nominated Ollie Goodyer by 3.31%.
He's cemented his place as UEA's favourite promoter. Dozens were nominated but Zhyar was the only one to win his group stage.
Zhyar's nomination described him as "Club promoter, event organiser, close personal friend of 'the' Adam Barry, and all round nice guy."
Cloud Dog 
Is there anything more UEA than a dog winning their BNOC of the Year group? He might have only beaten Adam Romo by 0.03% but that doesn't mean he's not campus' favourite canine.
Cloud Dog has overtaken the bunnies as UEA's favourite animal and worked his way into every student's heart with his luxurious coat and his floofy face.
Chris Turner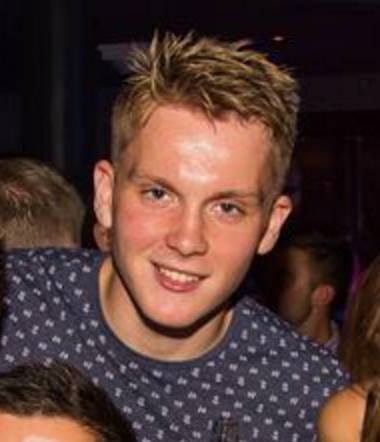 1,642 of you voted for your favourites in group three and 640 of those votes went to Chris Turner. This cheeky charmer beat women's rugby legend and cardboard costume queen Emily Bourne by 10.97% of the vote.
Just in case you forgot why you voted for Chris, he had a gem of a nomination. According to it Chris has gained the nickname: "Mr Muscle, not just because of his appearance, but by the fact he "clings, penetrates and dissolves".
Freddie Carty
The only nominee with his own campaign slogan, "Party with Carty" was a guaranteed success.
The history fresher soared to victory with 39.77% of the vote, fending off Union officers and hockey superstars alike. If he wins we look forward to seeing him celebrating his victory with a couple of J2Os on the LCR dancefloor.