UEA Fight Night: Meet the fighters
Tomorrow night promises to be a big one…
Thursday this week is host to UEA's annual amateur boxing tournament. The night promises to be a big one with five bouts, the best of the boxing club going head to head to be crowned champion of the ring. Doors open at 5pm with tickets online costing just £7 whilst tickets on the door £10 and an after party in Blue Bar following the event. So grab tickets whilst you can.
Having been training year round for the event the UEA boxers are primed and ready, but who exactly are they? Let take a look at the match ups:
Yash Supekar  Vs. Sam Hogan
First on the list is a super featherweight battle between Yash Supekar and Sam Hogan. Both fighters raring to go at each other, with Yash warning Sam to get ready for a beat down whilst Sam responding in kind telling Yash to miss the fight altogether.
Benjamin 'The Beast' Marshall-Camm Vs. Harry 'The Wolf' Walford
Next up is the Wolf against the Beast. Both seem eager for their match with their inner animal ready to tear up the other. Benjamin defines himself as an amateur with little training and no experience and despite this claims he will K.O Harry, has he got the bite to back up his bark though.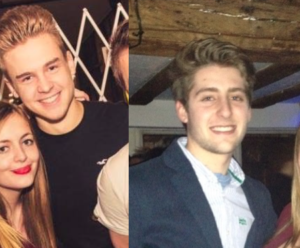 Dan Todd Vs. Peter Gouvoussis
One of the most interesting fights will be between Dan Todd and Peter Gouvoussis as both their opponents had to step out due to injury, but not ones to give it a miss they both decided to go up against each other. Weirder is that Peter is seemingly a bit of a mystery, apparently not even having Facebook. Dan has strong words for Peter, telling him to expect a battering.
Guy Chatfield Vs. Joel Russel
An injury from Tommy "bottle-job" Graham forced a bit of a change up, with Guy Hatfield replacing him to face Joel Russel. Coming in fourth these are the big guys, both heavy handed so expect fireworks with this fight.
Max Heron Vs. Sam Atwood
Both Max and Sam are veterans of fight night, this being their third fight night. Both have grudges to settle after their match last year, which Max won. Will he be able to defend his position this year?
Be sure to come along tomorrow night, tickets on sale at the door and you can buy them by clicking here.