The rugby team are doing Movember
Look at their fresh little faces
cancer
Charity
moustache
moustaches
movember
research
rfc
rugby
team
uea
UEA Men's Rugby are growing moustaches for Movember.
The team are undertaking the task to raise money and awareness for the fight against prostate and testicular cancer.
They said: "We're trying to raise awareness on campus of men's prostate and testicular cancer whilst seeing who can grow the worst facial hair."
The Movember Foundation states: "Gender is one of the strongest and most consistent predictors of health and life expectancy.
"For men, this is not good news. On average, across the world, men die six years earlier than women".
As well as raising money, the main goal of Movember is to increase the early detection of men's health problems.
We thought we'd get involved in the challenge by bringing you weekly updates on the team's progress.
So without further ado, here are this year's Movember challengers from UEA Men's Rugby – sporting very freshly-shaven mugs.
Barney Seamer, History, second year
Back Row/Social Sec
Expected growth: "Not long at all"
Jamie Blunden, Environment Science, second year
Prop
Expected growth: "Enough to be noticeable, hopefully"
Henry Pritchard, Biomedicine, third year
Flanker/Secretary
Expected growth: "Hopefully more than 20 hairs on my upper lip"
Joe Hughes, Business, second year
Social Sec
Expected growth: "Longer than Sam Jevan's armpit"
Ronan Wilson, Environmental Science, third year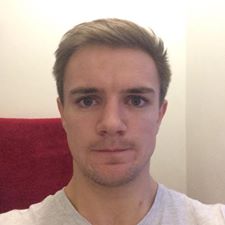 Wing/Trojans Captain
Expected growth: "Hoping to look Barry Chuckle-esque"
Nick Hartshorn, PE, second year
Scrum Half/1st XV Captain
Expected growth: "I'm going for the Nigel Thornberry"
Myles Cooper-Bradley, History, second year
Winger
Expected growth:: "Somewhere between a Freddie Mercury and a Ron Swanson."
Donate to their cause here – and tune in next week to see their progress.