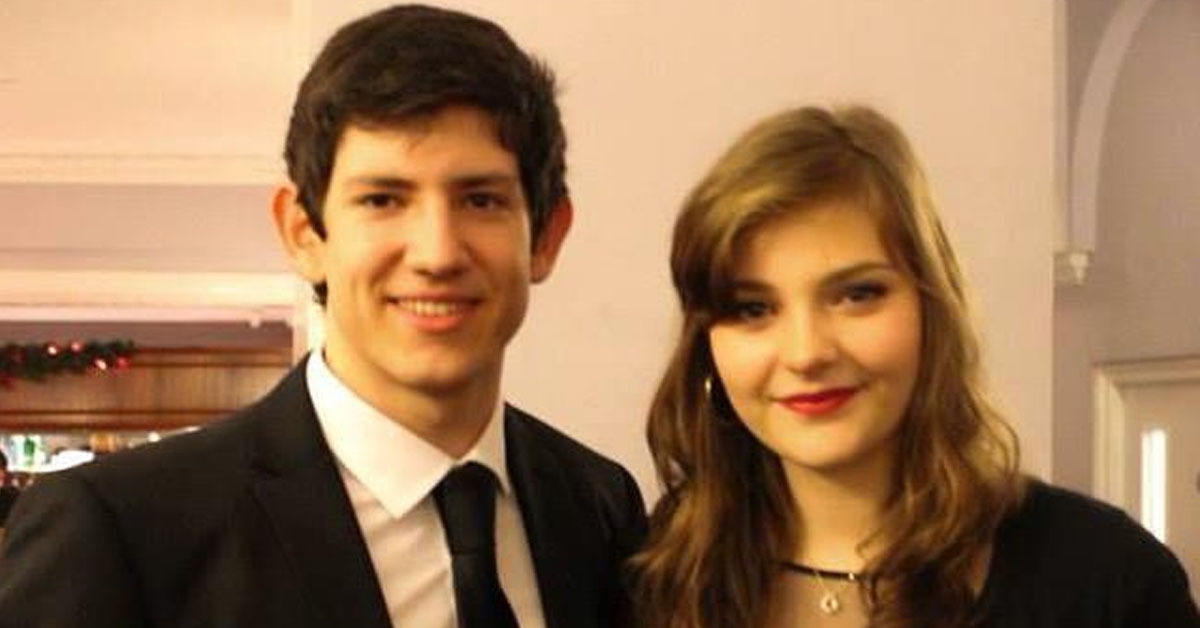 We fell in love in Freshers' Week and now we're engaged
He popped the question after three months
national
noad
Plenty expect to meet their other half in the blustery climes of Norwich, but not many seem to know they've found the one within their first term at uni.
Not the case for these two teens, who got engaged just three months after meeting in Freshers' Week.
UEA's newest power couple certainly have a heart-warming story to tell.
The 19-year-olds met on the badminton team social in the very first week of uni and Kate says she fell for Computer Science fresher James straight away.
Kate said: "When I got home I told all my flatmates I had met someone really special."
They spent following day by the lake, talking about their lives for hours. From there, they both knew their relationship was going to be a special one.
Three weeks into the relationship, the lovebirds were in Ernest and Jones, looking for the right ring. Although, Kate was quick to point out this wasn't on purpose.
The actual engagement was emotional and Kate can't wipe the smile off her face as she recounts how the romantic event took place.
The Politics fresher said: "James proposed to at 1am in Istanbul where I live.
"There had been a lot of times when James had wanted to propose, but everything had lined up perfectly. He led me into the living room to record it, then got down on one knee and asked me to marry him.
"After he asked, I just started crying!"
Despite having only dated for just over three months, Kate and James claim they "knew this was it for each other".
Kate said: "We knew we didn't want to be with anyone else, and we hadn't felt this way about anyone else.'
But although they jumped into an engagement quickly, the nuptials might be a while off yet. "We want to get married after university, no uni weddings or uni babies for us!"
Her parents have been fairly accepting. Even before moving to Norwich, Kate was sure she was going to meet the one.
"Just before I left for university I joked to my dad how in the first two weeks of University, I am going to meet the person I'm going to be with forever."
She explains how although they were hesitant about the unconventional engagement her friends knew it was inevitable.
A lot of people would say their fast-paced romance is a bad idea but Kate defends their relationship fiercely.
"How can you judge something from the outside? It's not something we're ashamed of. The ring and the engagement are symbolic of our commitment to each other."
After hearing their fresher's fairytale, you might be considering popping the question to someone special you know at university.
Kate's advice for you is this: "Don't do it for other people, do it for yourself."