UEA grads most prepared doctors in country
Medics from UEA are the most adequately prepared in the country, according to a recent report.
The General Medical Council found that 85 per cent of our medicine graduates feel adequately prepared for their first foundation post – the highest percentage recorded in the country.
And to make it that bit sweeter, Cambridge University ranked last out of the 33 medical schools in the country. Only 60% of respondents from the world's top uni felt prepared for life as a doctor in the first year of foundation training.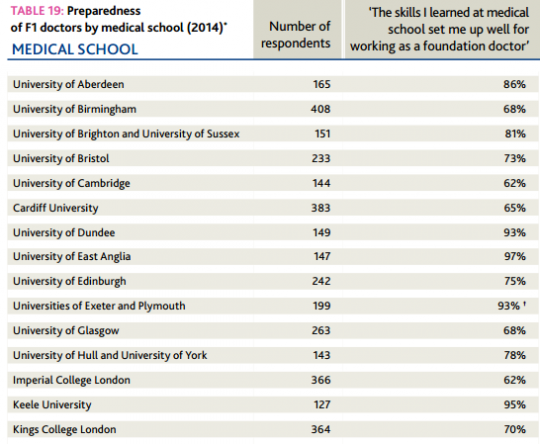 The university also scored poorly when graduates were questioned about the training they had received at Cambridge. Only 62% of participants agreed with the statement: "The skills I learnt at medical school set me up well for working as a foundation doctor."
But UEA stormed the rankings, with 97% of the 147 respondents agreeing that Norwich's medical school taught them skills that aided them in their work as an training doctor.
Jess Simpson, a second-year medical student, said: "The whole course is set up so that you have patient contact from week one, so we develop clinical skills and learn how to talk to patients throughout the course.
"We also have practical assessments right from the beginning, so by the time we reach F1, taking a history is like riding a bike.
"It's much better than the three years of lectures and two years of clinical teaching that other universities offer."
Chief Executive of the GMC, Niall Dickson, said: "The transition from medical school to medical practice will always be challenging, but schools deserve credit for the huge amount of work that has gone into this area."