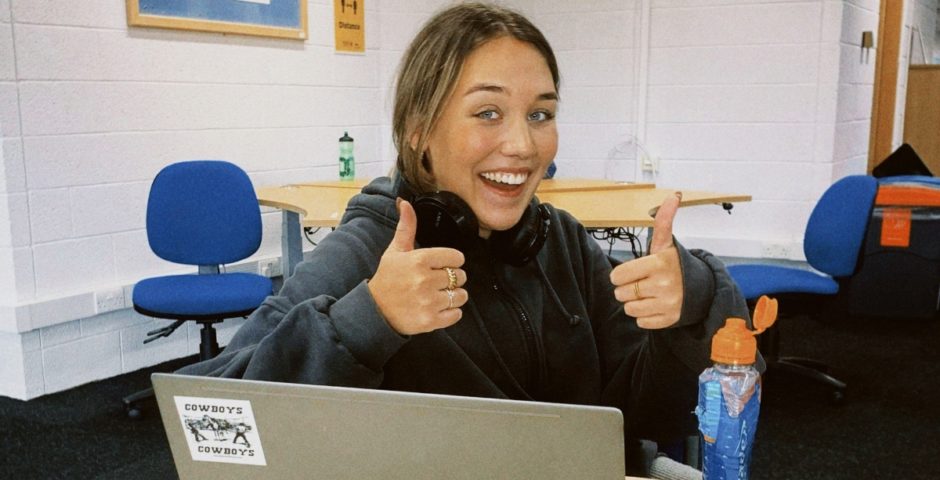 Every type of person you will see in the library
Usually when you're terribly hungover
When you feel particularly hungover/ill/sad the library can always be counted on to send a wave of awkward meetings and encounters that make you wish you'd just stayed at home. However, there's nothing more fun than people watching in the Robbo if we're honest.
Here you will find every person you will ever meet in the library.
The lone rugby boy
Normally only sighted in Bar Blanc in the midst of a testosterone and beer fuelled haze, the lone rugby boy seems oddly vulnerable without his team mates.
He sits in his still muddy sport shorts and downs a questionable looking beige protein shake. He only ever manages forty five minutes of staring blankly at a laptop before BNOC duties call.
Your one night stand from Freshers'
Whether you're at the printers or in the cafe you seem to bump into them. Every time this awkward meeting occurs you face the dilemma of whether to engage in an awkward conversation or pretend you've not seen.
The airing approach works well at first but gets a bit ridiculous when you bump into them for the fourth time by the toilets.
The put together girl you wish you were
She breezes past, iced coffee in hand leaving behind a scent of perfume and achievement. She drinks from her expensive water bottle that could be a work of modern art. Her home-made packed lunch (always a salad) follows along with her beautifully crafted notes.
She is beauty she is grace. She is everything you aspire and fail to be.
That friend you made on a night out six months ago
You have a lovely chat and propose going to the pub soon… you never actually will.
The annoying group of Rahs
They are the absolute worst and they always seem to sit next to you the day before your deadline. They swan in, a storm of leather trench coats and slightly odd looking scarfs. Loudly, they begin discussing the multiple sex scandals from the night before.
You hate them for sitting in the silent study area but at the same time you cannot help but listen in to who Cecilia and Hugo shagged after a boozy night at swingers. You are fuming but also ashamedly entertained.
The chain smoker
Disappears within five minutes. When they eventually come back within another five they start badgering you for papers.
The very ill person
This person should definitely be at home before they start a second pandemic singlehandedly.
A constant stream of coughs and splutters can be heard exploding from behind their MacBook. Please accept defeat and piss off.
The person who really loudly answers their phone
"YOOOOO MATEEEEEE WHAT YOU SAYINGGGGGG". Cue dirty looks everywhere.
The lost fresher
Stumbles in looking slightly green from too many trebs the night before, they loudly unpack their backpack coughing their guts up with freshers flu.
After about half an hour they have persuaded themselves that working in first year is futile and they stagger towards the wrong exit for bed.
The couple
You have sympathy for the friends sitting with them who can barely hide their discomfort at the endless public displays of affection. It is a wonder these two are able to type anything due to their tireless routine of squeezing hands, flirty games of footsie and their intensely whispered conversations.
Luckily for their friends and all that have to endure them, this loved up mood never lasts long and within a week they are sitting on opposite ends of the collaborative area.
Want to write stories like this? Join the team, no experience required. DM us via @TheTabNewcastle on Instagram or The Tab Newcastle on Facebook.
Related stories recommended by this writer:
• Five ways to be more environmentally friendly as a Newcastle student
• Hadrian's Tipi is back this Friday and we can't contain our excitement