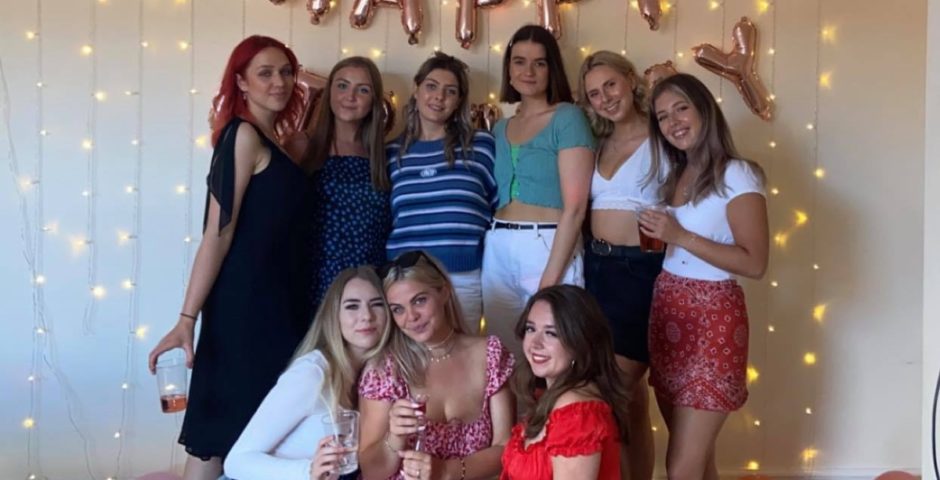 The eight types of girls you'll find on Newcastle Tinder this Valentine's Day
I'm the one who really doesn't want a Valentine (in case you were wondering)
Whether you love it or hate it, Valentine's Day is quickly approaching this weekend and we're all about to be bombarded with lovey-dovey Instagram stories that will rub in how single the rest of us are. So, what about those of us who aren't in love and the girls who are still busy swiping in the hope of finding it? Here are the eight types of girls you'll find on Newcastle Tinder this Valentine's Day.
The one who really wants a Valentine…
We can all relate to this one. This gal has probably been single way too long, and with all her mates making V-Day plans with their lovers, she simply must make plans too. Her Tinder bio is a cheeky "who wants to be my Valentine then?", with a typed out winky face. Her idea of the ideal Valentine's date is doing literally anything, as long as she's busy and someone's bought her flowers and a box of Milk Tray from Jesmond Tesco.
…and the one who really doesn't
This is the girl whose absolute biggest fear is ending up with someone simping over her. Her idea of a perfect Valentine's Day is drinking bottle after bottle of wine with her housemates whilst casually messaging multiple people, none of whom she's particularly interested in. Her Tinder bio is most likely "not looking for anything serious", or "keeping things casual" in an attempt to ward off anyone who has hopes of wifing her up.
The Jesmond girl
Flare loving Jesmond girl seeks quarter-zip wearing Jesmond boy to be her Valentine. This girl's ideal date is probably an agric, who'll spend V-Day evening sharing a charcuterie board with her while drinking unholy amounts of expensive red wine. Her Tinder pictures are filled with bikini pics at her holiday home in Southern Italy and her bio most definitely includes the word "rah". She will quickly mention that she's from South London when in fact, she's from Surrey.
The newly single one
The newly single gal is free and looking for a rebound. Her idea of a perfect Valentine's Day is anything that results in a minimum of five Instagram stories and a grid post of her and her date, purely for the purpose of angering her ex and showing everyone just how well she's doing. She's a Tinder newbie, so her profile this Valentine's Day is mostly likely either very basic or full of old pictures from before she deleted her Tinder account, pre-ex.
The indie girl
This girl's Tinder is full of grainy film pics of her and her mates and her anthem's so cool we've never even heard of it. Her ideal Valentine is literally anyone who can skate or play bass, and she wants to spend Valentine's Day watching a low budget French film and chain-smoking rollies.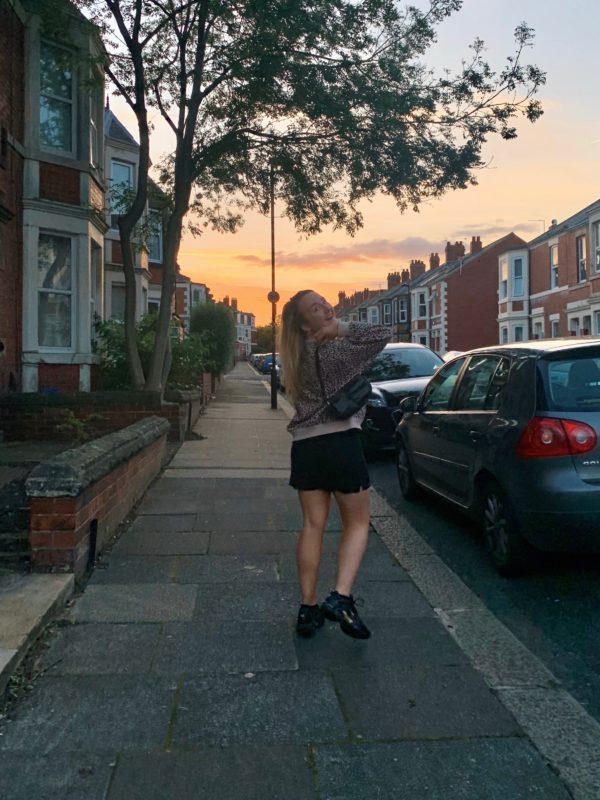 The gym girl
The gym gal's ideal Valentine's date is a run through the Dene, followed by a post-workout brunch including homemade avocado toast (on Sourdough, obviously). She'll most likely choose a rugby boy, or someone equally as sporty as her Valentine and her Tinder itself is jam-packed with pictures of her in Gymshark leggings, flexing in the Pinetree changing rooms. Her bio most likely says "if you gym, I probably fancy you", followed by a list of sports she competes in for either Newcastle or Northumbria Uni.
The one with extremely high expectations
Even after months of unsuccessful talking stages, this gal still hopes that she'll find her Prince Charming on Tinder and won't settle for anything less. Her Tinder bio is something like "if you aren't tall, dark and handsome, swipe left", and if you aren't hiring out a hot tub and showering her in champagne this Valentine's Day, she isn't interested.
The couple looking for some V-Day fun
We've all seen it – the couple account that occasionally pops up on your Tinder stack, stating that they're simply trying to "spice things up". All we can say about this girl is that she's really brave, and her Tinder account is full of sexy pictures of her (with one low-quality picture of her less attractive boyfriend at the end).
Overall, whether you want to find a date or not, if you're Tindering this Valentine's Day you inevitably fall into one of these categories – sorry, not sorry.
The Newcastle Tab is looking for new writers! Join the team, no experience required. DM us via @TheTabNewcastle on Instagram or The Tab Newcastle on Facebook for more info.
Similar stories recommended by this writer:
• Which one of these Valentine's Day couples are you?
• We came up with 100 Newcastle-related Never Have I Evers so you don't have to