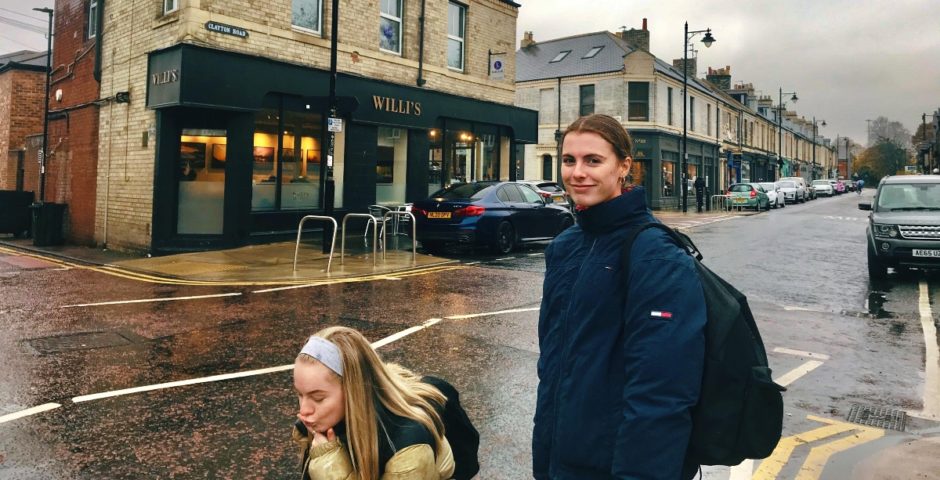 What does your go-to Jesmond café say about you?
Newcastle students are spoilt rotten when it comes to Osborne Road and its endless supply of bars and pubs. But who can forget the unreal selection of cafés in Jesmond when all the partying gets too much? Whether you're more into brunching at 1901, or Starbucks in-between online uni, there's something for everyone. The question is – what does your go-to Jesmond café say about you?
Cafe 1901 Bistro
There is nothing you value more than an aesthetically pleasing brunch and an overdue catch up with your girlfriends. Let's be honest: you're not going here to do any work, and you're not relatively fussed about the food. It's all about the gossip, last night's shenanigans, and what happened – or more specifically, what didn't happen on that date you went on last week. Oh, and if the catch up is slightly more dry than usual in the midst of the global pandemic, at least the surroundings are rather Instagrammable. Come on, I am sure that has crossed your mind once or twice.
Caffè Nero
You're the type of person that finds it impossible to work at home. What is the only logical solution, you ask? Drag yourself to the corner of Acorn Road and face that dreaded pile of impending assignments. In reality, you know full well that you are going to spend the next four hours sat scrolling through Facebook endlessly and online shopping. Oh, and if you're sat outside, you are most definitely just people watching. Don't lie to yourself – we know your game. But hey, if you're going to at least pretend to be doing work, there's no better place to do it than with an almond croissant in one hand and an iced latte in the other.
Starbucks
You've lived in Jesmond for a while now, but you know what you like. One might argue that this choice is rather boring when you have an array of independent cafés to choose from right on your doorstep. But in your defence, you really can't go wrong. It's cheap-ish, reliable, and whilst you are enjoying your regular flat white, your friend is complaining about their mediocre coffee from the independent café around the corner. You're the clear winner! You can't forget the Starbucks Rewards system either. Free birthday drink? Don't mind if I do.
Arlo
Okay, we get it. You've got your life together and everyone knows it. You've got style, taste, and put the rest of us to shame. While the rest of the Newcastle student population walk past the window, you've got the best seats in the house. You're happily sat inside enjoying your soy milk latte and avocado toast topped with feta, the rest of us are slumming it with our Greggs sausage roll and Tesco meal deal. It's fair to say your vibe is more Kensington and Chelsea than Tyne and Wear. If we can't be like you, we definitely want to be.
Willi's Cafe
You're either an actual Jesmond resident or just more adventurous than the rest of us. Located slightly further out from the hustle and bustle of Osborne Road, you don't like to follow the crowd like everyone else. Willi's slightly more hidden location is ideal. Hungover and don't want to bump into anyone? Perfect. Not in the mood to talk to anyone today? An obvious choice. You will most definitely be able to avoid that one guy from your first-year halls, or that one girl you spent freshers with, who you then never spoke to again. Maybe we could all learn from you and venture a little further down the road.
So, whether you're the Made in Chelsea wannabe spending your weekday afternoons lounging in Arlo, or the caffeine-fuelled student essay cramming in Caffè Nero, I think we can all agree that there really is something for everyone. While our go-to choices might set us apart, they certainly bring us together in our appreciation for Jes. It's always reassuring to know that behind all the house parties, pub seshes, and late nights, there's always that one café ready to welcome you back with open arms.
Want to write stories like this? Join the team, no experience required. DM us via @TheTabNewcastle on Instagram or The Tab Newcastle on Facebook.
Similar stories recommended by this writer:
• Six things all students living in Jesmond spend too much money on
• You can only say you've lived in Jesmond if you've done these eight things