Six things that all students living in Jesmond spend too much money on
As if spending nine grand to sit at home all semester wasn't enough
It's almost inevitable that you'll bump into a student with at least one of these items on their bank statement within 30 seconds of arriving in Jesmond and if you don't, you're in the wrong place. It's marvellous how far Daddy's money can stretch when one puts their mind to it; after all, deciding between Depop's wide array of vintage jumpers is one problem I don't want to be dealing with.
Ubers 
Whether it's the dishevelled journey home at 3am after an evening of abusing Market Shakers' "three trebs for £7.50" deal, or the trip around the corner because you're too lazy to walk to your boyfriend/girlfriend's house, it is almost guaranteed that the Uber app will be well and truly utilised during your time in Jesmond. There really is nothing more distressing than waking up and realising you paid a 1.2x surcharge on a five-minute trip. Oh, and when your friends hit you with the classic, "I'll buy you a drink when we're in there", best believe they have absolutely no intentions on seeing this through.
Fairy Lights
Granted, a string of twinkling fairy lights can make the dingy, mould-ridden box room seem somewhat liveable when you're lying in bed, a shell of a human thanks to your nutritious diet of pesto pasta and vodka. However, when your card gets declined at Swingers, you'll soon regret spending that £50 on Instagrammable white fairy lights during Freshers' Week because you thought it would make you different and edgy. Please, for the love of God, just go to Primark.
Schoffels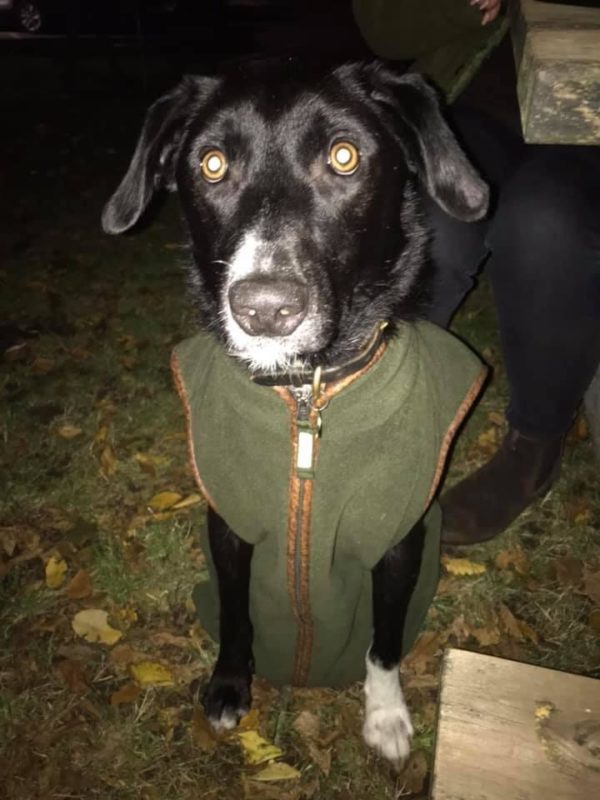 Ah – the Schoffel gilet. A classic item you can be sure to find at the forefront of many Newcastle students wardrobes; sported daily, regardless of the occasion, temperature and activity. Night out in Soho? Schoffel. Shooting in Henley? Schoffel. Quick trip to Waitrose? Schoffel. It really is the outfit for all affairs! With the price point coming in at the £130+ mark, it is crucial that the rahs get enough wear out of it to ensure that EVERYONE knows they live in the country and sit on a trust fund.
The Pub
There really is nothing better than hearing those three special words, "Anyone fancy Spy?" after a long and stressful day of pretending to do online uni work. Despite Spy not being part of the £2 Tuesday scheme, best believe that it will be the first port of call with the sought after Spy card firmly in hand, privileging you to 25 per cent off. However, despite telling your friends you're "only staying for one" because you have no money, you'll soon remember that one time you didn't get the Metro into uni, and therefore can use the money you saved for a second pint of Fosters – result. Yet, one quickly turns to two and before you know it all you have to show for the night is the Monzo notification informing you that you have gone over your monthly budget and an array of questionable bruises.
Meal Deals
Whether you're a Sainsbury's or Tesco goer, you can't go wrong with a £3 meal deal after a heavy night abusing your liver. If you really do have money to throw down the drain, you go to Waitrose where buying a sandwich is like taking out a small mortgage. Regardless, nothing sorts a hangover quite like a sandwich made on stale bread, washed down with a Naked smoothie (you've got to get your money's worth, am I right?). However, it is all too easy to fall into the trap of thinking that this is a sustainable way to keep yourself alive throughout your second and third year at uni and you'll soon find yourself with a nice touch of scabies, wondering where 2/3 of your precious student loan has disappeared to.
'Vintage' clothes
As you descend upon Jesmond, you'll see a swarm of moth-eaten vintage sweaters and North Face puffer jackets for as far as the eye can see. Forget your old favourites of Zara and Topshop, your new best friend will be the Depop app. But don't be fooled, despite the shabby-chic aesthetic, these clothes will really dent the bank account when you're conned into paying £60+ for someone's dads jumper from the '70s (I can confirm, I am also guilty of this). Who knew it cost so much to look… homeless? Charity shops are the best bet and to make it even better, the money goes to a good cause!
Want to write stories like this? Join the team, no experience required. DM us via @TheTabNewcastle on Instagram or The Tab Newcastle on Facebook.
Similar stories recommended by this writer:
• You can only say you've lived in Jesmond if you've done these eight things
• These Newcastle students made a 'Jesopoly' drinking game
• Newcastle students reprimanded by security after singing Wii karaoke too loudly