Five easy ways to make sure you stay on top of online uni
Get out of your PJs hun xo
As we all know by now, doing a degree online and still paying nine grand to do it is far from the ideal situation. Without the daily routine of walking to campus and getting an iced coffee from the Luther's Starbucks, it's easy to start feeling lazy and unmotivated – and without seeing your course mates in person, it can be easy to start feeling a little bit lost. However, no need to stress: here are our top tips for making sure you stay on top of online uni and smash your degree.
Create your perfect study space
It's a fact that we function better in a clean, mess-free space so, whether your studying in your bedroom or communal area, make sure it's tidy. Not only will this help you feel less stressed, but it'll also stop you from procrastinating uni work to tidy your room because you will already have done it. So make your bed, light a candle and get to work!
Actually get out of bed
It's beyond tempting to just stay in your PJs and do online work from bed but you'll feel much more awake and engaged if you get up a bit earlier, make some breakfast and get dressed. Also, sitting at your desk instead of in bed will create a mental divide between your work and sleep space, making you less tempted to have a mid-lecture or post 9am nap (we won't judge if you do doze off by accident though, it happens to the best of us).
Give your lectures your full attention
Since you aren't required to have your camera and mic on (most of the time, we hope), it's an easy trap to use your lectures as background noise for your time browsing ASOS and watching TikToks – so make sure you're taking notes and try not to multitask so you don't miss out on any important info! When was that next essay due in again?
Stay active and social
Spending all of this extra time in your room instead of on-campus will affect your ability to concentrate on online lectures, so make sure you're still doing things you would be doing normally pre-COVID times. Go for a walk in the Dene between lectures or go for a cheeky pint with your housemates when you're all finished for the day – normality is key in making sure you stay happy and healthy.
Contact your course mates
Even though you're no longer seeing them in the Percy Building every morning to discuss your last night out and admit that neither of you has done the reading, it's so important to stay in contact with your course mates. If you're feeling confused by the lectures or even just need a brainstorm for new ideas, course mates are the number one place to go. Plus, you can help each other make the best of a bad situation.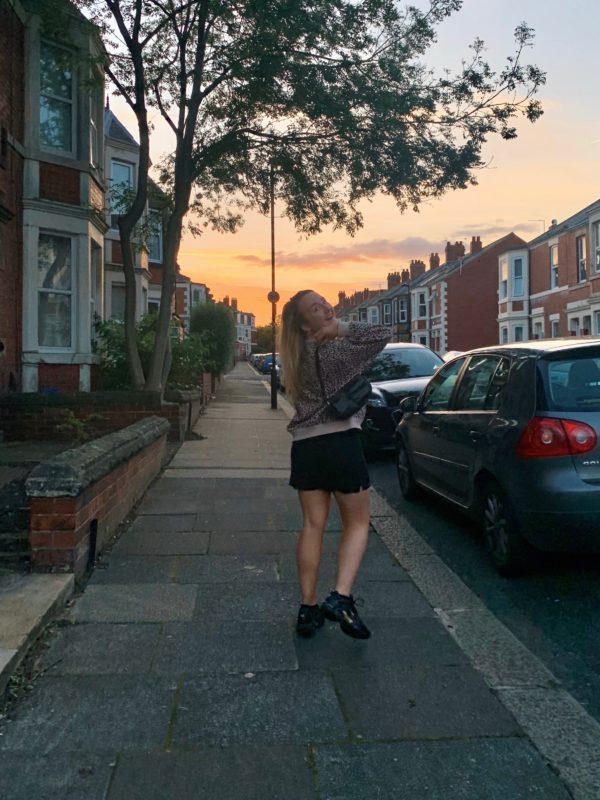 Overall, online uni is going to be hard, but with the right approach, it can absolutely be bossed. Go get that degree!
Want to write stories like this? Join the team, no experience required. DM us via @TheTabNewcastle on Instagram or The Tab Newcastle on Facebook.
Similar stories recommended by this writer:
• Five tips on how to deal with FOMO
• Seven reasons why this year may not be the worst time to be a fresher
• Newcastle students reprimanded by security after singing Wii karaoke too loudly