Here are the 10 best social spots for Newcastle newbies
It's time to (responsibly) beat the 10pm curfew
Arriving in Newcastle to start your journey as a student in September 2020 is a completely different experience to what we've all been previously used to. Gone are the clubs open to 3am, the fancy dress socials, and endless trebs being spilt on the dance floor.
The introduction of the 10pm curfew and the banning of socialising with those outside of your bubble has certainly made it harder for new students to make friends and experience the famous Toon nightlife culture, but not all hope is gone.
Here is a list for you to keep handy of 10 of the best pubs, bars and eateries that you can still enjoy right on your doorstep as a student here in Newcastle. Enjoy!
Market Shaker
One of the nicest beer garden spots in the Toon, socially distanced Shaker is a definite Love Island fire pit vibe. With 2 house pints for £5 and 2 cocktails for £10 every Sunday to Thursday between 4-6pm, this is a great choice for your midweek pizza and pint fix.
Beach Box / Holy Hobo
Just on the edge of Jesmond is a hidden gem of a social set up. Beach Box at Holy Hobo was introduced during the summer months and features everything you could want in the one place: street food vendors, covered drinking area, beach area and fire pits. Their newest weekly event 'Neighbourhood' on Thursday evenings is the closest thing we'll get to a club vibe DJ set this year. Alternatively, head inside to Holy Hobo for great grub and the cutest candy shop themed student price cocktails.
Stack
Open from 10am until 10pm, Stack is right in the heart of the city centre and has a fantastic choice of street food stalls from Asian to Greek to Italian. The outdoor bar may be slightly more expensive than some other student spots but with a classy, open-air drinks atmosphere alongside live music, Stack is a must-visit.
Bier Keller
An underground German beer cellar vibe is calling at Bier Keller. Open seven days a week, their menu is full of choice for stein lovers. Even those who aren't fussed on beer can grab Skittles or cocktail steins, so there is something for all your flatmates to enjoy.
The North Terrace
Located super close to Newcastle University's Sports Centre, The North Terrace has lots to offer for students with 2-4-1 Monday pizzas, Thursday quiz nights and student deals on certain drinks throughout the week.
The Hancock
Situated slightly down from the Marjorie Robinson Library, this student-friendly sports pub is a great place to chill and get to know your new flatmates. Keep an eye out for their daily deals, which include lunch and a drink for £6, 2 for £8 cocktails and selected bottles 2 for £5.
Turtle Bay
Just beside The Gate, Turtle Bay is a Caribbean wonder spot with 2-4-1 cocktail happy hour from 10-8pm every day!  There is a whole range of tasty food available on their menu, with great vegan options too. Their £27 bottomless brunch proves a popular choice with unlimited prosecco, cocktails, and craft lager alongside a brunch dish of your fancy in a 2-hour sitting.
Empress 
Newsflash! Your student loan will stretch far here with all cocktails £3.50 from 7-10pm Sunday to Thursday at the newly refurbished Empress bar/cocktail club. And for all you Harry Styles lovers, they've just added a 'Watermelon Sugar' cocktail that tastes just as lush as it sounds.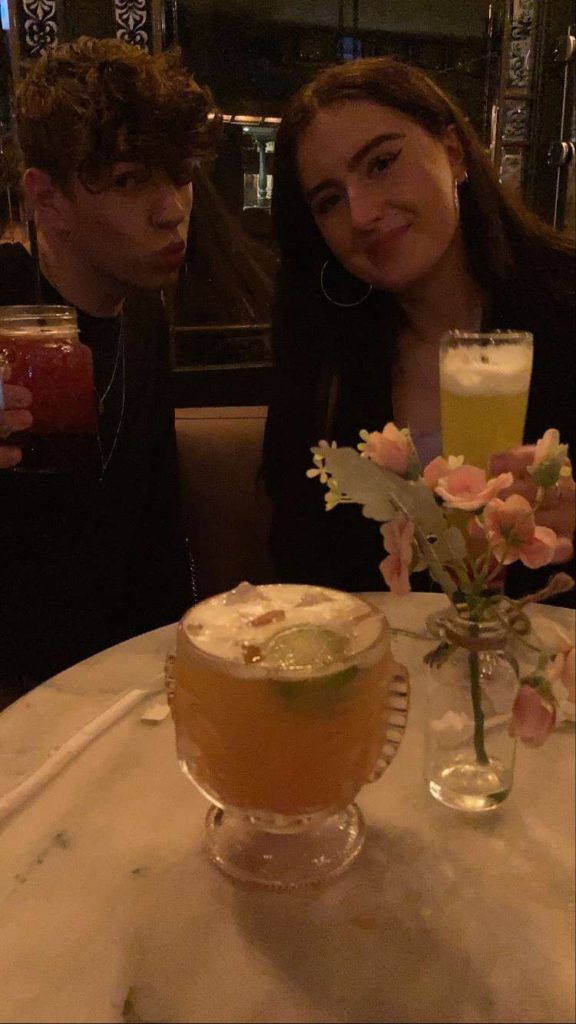 Bar Blanc 
Osborne Road's most loved student sports bar is here to provide you with budget-friendly drinks all through the week, especially with the introduction of 2 for £10 cocktails.
Shark Club
A gastro sports bar serving steaks, seafood and more whilst overlooking St James Park. With pints on a Monday from as little as £2.95 , and 45p Wednesday Wings, this is right up the street of students who want to socialise on a budget.
Want to write stories like this? Join the team, no experience required. DM us via @TheTabNewcastle on Instagram or The Tab Newcastle on Facebook.
Recommended stories by this writer:
• Quiz: Tell us your lockdown routine and we'll guess your favourite club
• Here's 10 places in Newcastle you need to visit this year to keep your Insta popping
• The ultimate guide to a 'girls and gay's' night out in the Toon