Six types of people you'll definitely meet in Jesmond
Shoutout to the Blanc bestie, miss you xxx
We're just going to be honest – if you don't move to Jesmond in second year, you're seriously missing out. From random house parties to Osborne road pubs, the experiences you'll make will be unreal and will definitely result in plenty of new pals. However, it isn't always sunshine and rainbows, so whether you're a second year with all this to come, or a third year who's already been knew – these are some of the friends, and the fiends, you'll meet when you move to Jesmond.
The person who just looks like they belong in Jesmond
At the early stages of your Jesmond life, you'll encounter the girl who looks like she was born and raised in Jesmond – walking through the Dene in flares and a vintage Nike sweatshirt, iced latte in hand, most likely hungover from a night of abusing £2 Tuesday, however still looking so effortlessly cool. You'll wish you were this person and once you've settled into your new neighbourhood, you most likely will become them.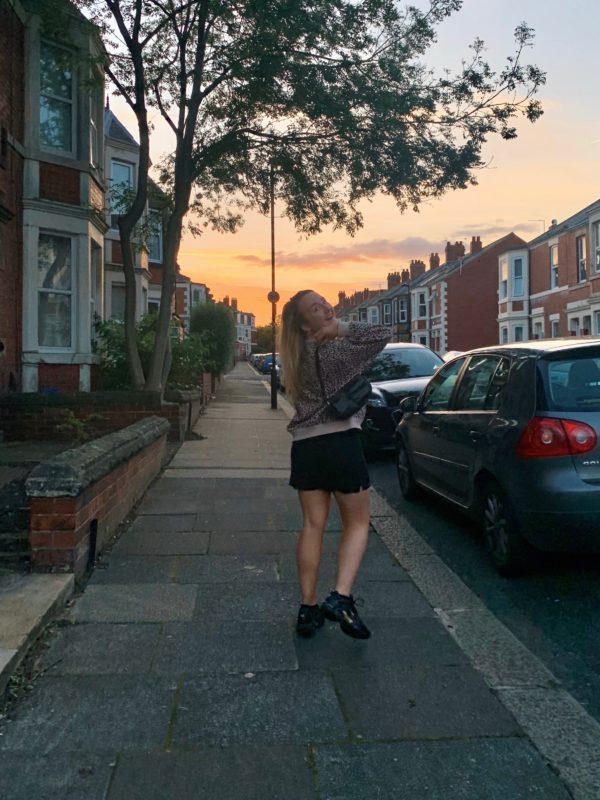 Your fit neighbour
Picture this – you're in your kitchen (cooking pasta, obvs) when you look out of the window and see the peng neighbour you didn't even know you had. You start imagining how perfect it would be if you two fell in love à la Taylor Swift's 'You Belong With Me' and become a Jesmond power couple. This probably won't happen, but a girl can dream. If you're lucky, you'll meet at a gaff and shag once, only to avoid each other in the street when popping out for milk for the rest of your student lives.
The person you see walking to uni but never speak to
You'll literally see this person every day, MacBook case in hand, walking in front of you on the way to uni. Chances are, no matter how many times you consider it, you'll never ever talk to them. By the end of the year, you'll recognise their mates, know that they study in the Armstrong building and always eat a cereal bar at 8:47 in the morning.
The neighbours who noise complaint you
Its only a matter of time before your initial house warming parties earn you a noise complaint – whether they're polite or not, you'll spend a serious amount of time panicking every time your music seems a bit too loud and being convinced your neighbours hate you. Bonus fear points if the neighbour who complains isn't even a student… or worse, if they have children.
The neighbour you noise complaint
At some point in the year, the tables will turn and you'll find yourself angrily knocking on the door of your upstairs neighbours who are blasting DnB at 4am on a Monday morning. Alternatively, you'll hide behind your male flatmate whilst they do it out of fear – either way, you'll know you've finally become a Jesmond OAP.
The five minute Blanc bestie
You'll make so many besties on Osborne road, you'll lose count. The Blanc bestie is the girl who helps you do up your bodysuit in the loo when you're too drunk, resulting in you both following each other on insta and promising to unite your two houses to make night out plans, which definitely will never ever happen. You might see your Blanc bestie again and say an awkward hello, but neither of you will quite remember how you know each other.
Overall, whether you make friends or foes in your time at Jesmond, it's all part of the uni experience and definitely the most jokes years of your life!
Want to write stories like this? Join the team, no experience required. DM us via @TheTabNewcastle on Instagram or The Tab Newcastle on Facebook.
Related stories recommended by this writer:
• You can only say you've lived in Jesmond if you've done these eight things
• We asked students to share the weirdest Tinder messages they've received
• Quiz: Tell us your lockdown routine and we'll guess your favourite club