Fight Night February 2020: Meet the fighters
Fight Night is back this week so we think it's time to meet the fighters
We asked the fighters about their go to club night, favourite famous boxers and how they think their all important fight will go.
Tickets are sold out so for coverage of the event, make sure you're following The Newcastle Tab on Instagram.
There's still some tickets left for the March event – check it out here.
Asad Iqbal
Uni – Northumbria
Course – Sports Management
Weight – 70KG
Go to Newcastle night out – House of Smith
Favourite famous boxer – Tyson Fury
Do you see it lasting all three rounds? – "I would like it to go all three rounds because we trained hard for the fight but in my opinion I wanna put him away in the second"
Andreas Campbell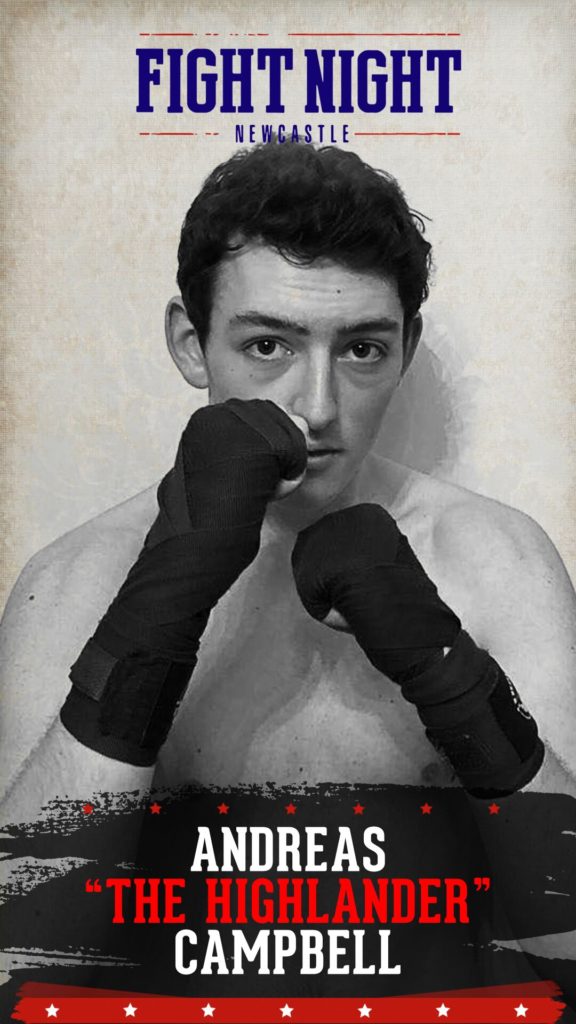 Uni – Newcastle
Course – Computer Science
Weight – 82KG
Go to Newcastle night out – Market Shaker then Digi
Favourite famous boxer – Mike Tyson
Do you see it lasting all three rounds? – "I see it ending with a second round TKO based off what I've heard"
Sam Dilley
Uni – Newcastle
Course – Electrical and Electronic Engineering
Weight – 68KG
Go to Newcastle night out – Soho
Favourite famous boxer – Vasyl Lomachenko
Do you see it lasting all three rounds? – "He won't make it to the third round"
Lauren O'Shaughnessy
Uni – Newcastle
Course – Chinese
Weight – 57KG
Go to Newcastle night out – The standard, Market Shaker and Soho
Favourite famous boxer – Wladimir Klitschko
Do you see it lasting all three rounds? – "I reckon it'll go all the way"
Jessica Fleet
Uni – Newcastle
Course – Psychology
Weight – 57.3KG
Go to Newcastle night out – Swingers
Favourite famous boxer – Mike Tyson
Do you see it lasting all three rounds? – "Not if I can help it"
Harry Sowerby
Uni – Newcastle
Course – Marine Engineering
Weight – 78Kg
Go to Newcastle night out – Market Shaker
Favourite famous boxer – Tyson Fury
Do you see it lasting all three rounds? – "No way"
Liam Ryan
Uni – Newcastle
Course – Maths with finance
Weight – 80KG
Go to Newcastle night out – Sinners, Soho or Market Shaker
Favourite famous boxer – Vasyl Lomschenko
Do you see it lasting all three rounds? – "I don't think it'll go the full three rounds"
Zack Woolgar
Uni – Northumbria
Course – Physiotherapy
Weight – 80KG
Go to Newcastle night out – Block Party or Oops
Favourite famous boxer – Floyd Mayweather
Do you see it lasting all three rounds? – "I'd say finished in the third"
Harry Holder
Uni – Newcastle
Course – Law
Weight – 70KG
Go to Newcastle night out – Swingers
Favourite famous boxer – Logan Paul
Do you see it lasting all three rounds? – "It's either getting stopped in the third or going to points"
Ellie Howe
Uni – Newcastle
Course – Archaeology
Weight – 56KG
Go to Newcastle night out – Swingers or World HQ
Favourite famous boxer – Rocky Marciano
Do you see it lasting all three rounds? – "I know I will make two rounds, not sure about three"
Meg Ellison
Uni – Newcastle
Course – Food and Human Nutrition
Weight – 64KG
Go to Newcastle night out – Shaker then Greys or Flares
Favourite famous boxer – Bernard Hopkins
Do you see it lasting all three rounds? – "Yes"
Dominic Morgan
\
Uni – Northumbria
Course – Business with Management
Weight – 76KG
Go to Newcastle night out – Greys Club
Favourite famous boxer – Mike Tyson
Do you see it lasting all three rounds? – "Not three rounds"
Alex Tait
Uni – Newcastle
Course – Politics
Weight – 78KG
Go to Newcastle night out – Dr Beat @ MSA
Favourite famous boxer – Canelo Alvarez
Do you see it lasting all three rounds? – "I don't see it lasting three rounds, him on the canvas in the second"
Dan Fincham
Uni – Northumbria
Course – Psychology
Weight – 93KG
Go to Newcastle night out – SK Friday at House of Smith
Favourite famous boxer – Tyson Fury
Do you see it lasting all three rounds? – "Yes"
Megan Genty
Uni – Newcastle
Course – English Lit and Classics
Weight – 50KG
Go to Newcastle night out – Down for whatever just love a boogie
Favourite famous boxer – Nicola Adams
Do you see it lasting all three rounds? – "I think it will be a really challenging fight and would be good to see it last all three rounds"
Fran Bridge
Uni – Northumbria
Course – Psychology
Weight – 64KG
Go to Newcastle night out – Sports night at Koos or Oops
Favourite famous boxer – Tyson Fury
Do you see it lasting all three rounds? – "I can definitely see it lasting three rounds but we will have to wait and see about her"
Fin Farrier
Uni – Newcastle
Course – Environmental Science
Weight – 73KG
Go to Newcastle night out – Oops
Favourite famous boxer – Vasyl Lomachenko
Do you see it lasting all three rounds? – "Yes I see myself lasting the whole three rounds"
Finley McInerney
Uni – Northumbria
Course – Sports Management
Weight – 90KG
Go to Newcastle night out – Dirtiz @ Perdu
Favourite famous boxer – Mike Tyson
Do you see it lasting all three rounds? – "No I don't see it lasting three rounds"
Harry Mann
Uni – Newcastle
Course – Mechanical Engineering
Weight – 68KG
Go to Newcastle night out – Anywhere as long as it ends in the casino
Favourite famous boxer – Muhammed Ali
Do you see it lasting all three rounds? – "Yeah will last three rounds it's going to be a close fight"
Katherine Edwards
Uni – Newcastle
Course – Pharmacy
Weight – 64KG
Go to Newcastle night out – Oops all the way
Favourite famous boxer – Tyson Fury after his amazing win the other day
Do you see it lasting all three rounds? – "Anything can happen on the night"
Nathan Marshall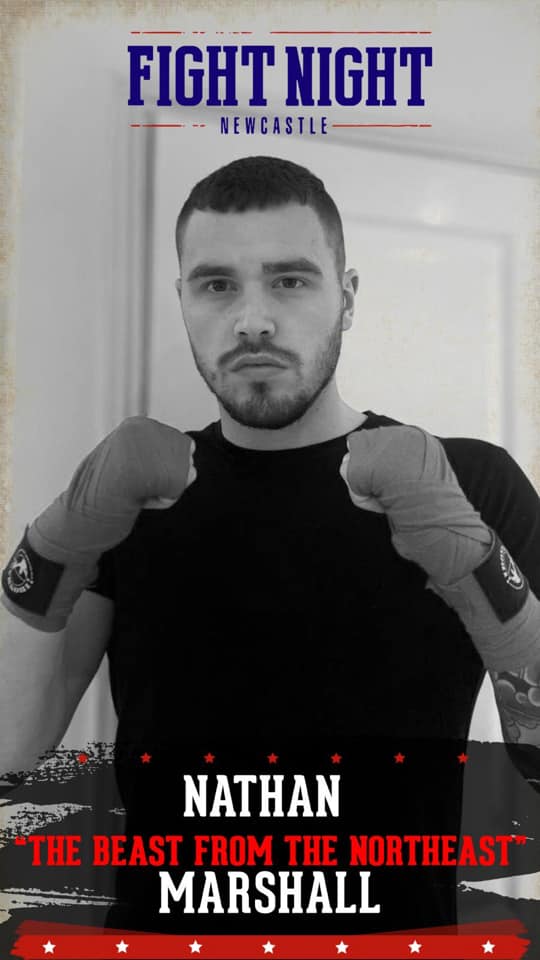 Uni – Northumbria
Course – Mechanical Engineering
Weight – 87KG
Go to Newcastle night out – Sunday funday at The Cut
Favourite famous boxer – Tony Bellew
Do you see it lasting all three rounds? – "Don't know much about my opponent but I'm confident I can get the job done in the first two"
Louis Desmet
Uni – Newcastle
Course – Earth Sciences
Weight – 88KG
Go to Newcastle night out – Bierkeller
Favourite famous boxer – Tyson Fury
Do you see it lasting all three rounds? – "Hoping it lasts three rounds but we'll just have to see"
Hugh Hollins
Ella Morrison
Louwe Labonete
Tori French
Hector Teasdale
Archie Kirk
Georgia McMillan
Phil Merinu
Henry Gill
Bader