Here is your guide to Halloween 2019 in Newcastle
A round up of the best events
If you don't fancy trick or treating or pumpkin carving this year, take your pick from the spooky events going on in Newcastle on the 31st October. These are definitely worth skipping your Friday 9am for.
SoHogwarts Halloween Special – Soho Rooms
Soho is hosting a Harry Potter themed event this Halloween with promises of Hogwarts worthy drinks and decor. Dig out your old witches hat or rock up in your Gryffindor dressing gown to be in with a chance of winning their best dressed competition too.
It's running on both Thursday and Friday and entry is FREE as always. You can even get yourself a free priority pass here to skip the queue and guarantee entry.
Spooktopia – Green House
One of Newcastle's newest venues are putting on an event to rival the OG's. Spooktopia is set to be a classic Green House night with two rooms of music and it's bound to be a fun one.
Tickets are currently £8 available here.
Swingers Halloween 'Dead Famous Disco'
With Halloween falling on a Thursday, obviously a Swingers event is up there? Greys Club will be kitted out with spooky decor and playing your favourite Swingers tunes. Fancy dress is compulsory, so make sure you've got your fake blood and devil horns ready to go. This event is tickets only so make sure you pick up yours asap!
£10 second release, £12 third release. Tickets available here!
Trance Wax Halloween Special – Cosmic Ballroom
Trance Wax is making an appearance for Halloween with a special extended set. With Cosmic being spooky at the best of times, why not get yourself down there next Thursday on the scariest day of the year to see the sights.
Tickets are currently £7, first release £9. Tickets available here!
Fear the Crawling Dead – Digital
Looseday's are taking over Digi for this massive Halloween party. Tickets are selling fast so this is set to be a big one. As per usual from Newcastle's biggest club, you can expect multiple rooms with different music so there is something for everyone.
Phase 3 tickets currently £10, available here!
The Legendary WHQ Halloween Spookathon – World HQ
Worldies self confessed biggest night of the year is Halloween, and this year they are making no exception with a huge costume competition. With £300 amongst other prizes up for grabs for the best costume, you had better get planning. Luckily, if fancy dress isn't your thing you can go down in whatever you want to just witness everyone's fun outfits.
Tickets are £8, available here!
Halloween Weekender – Market Shaker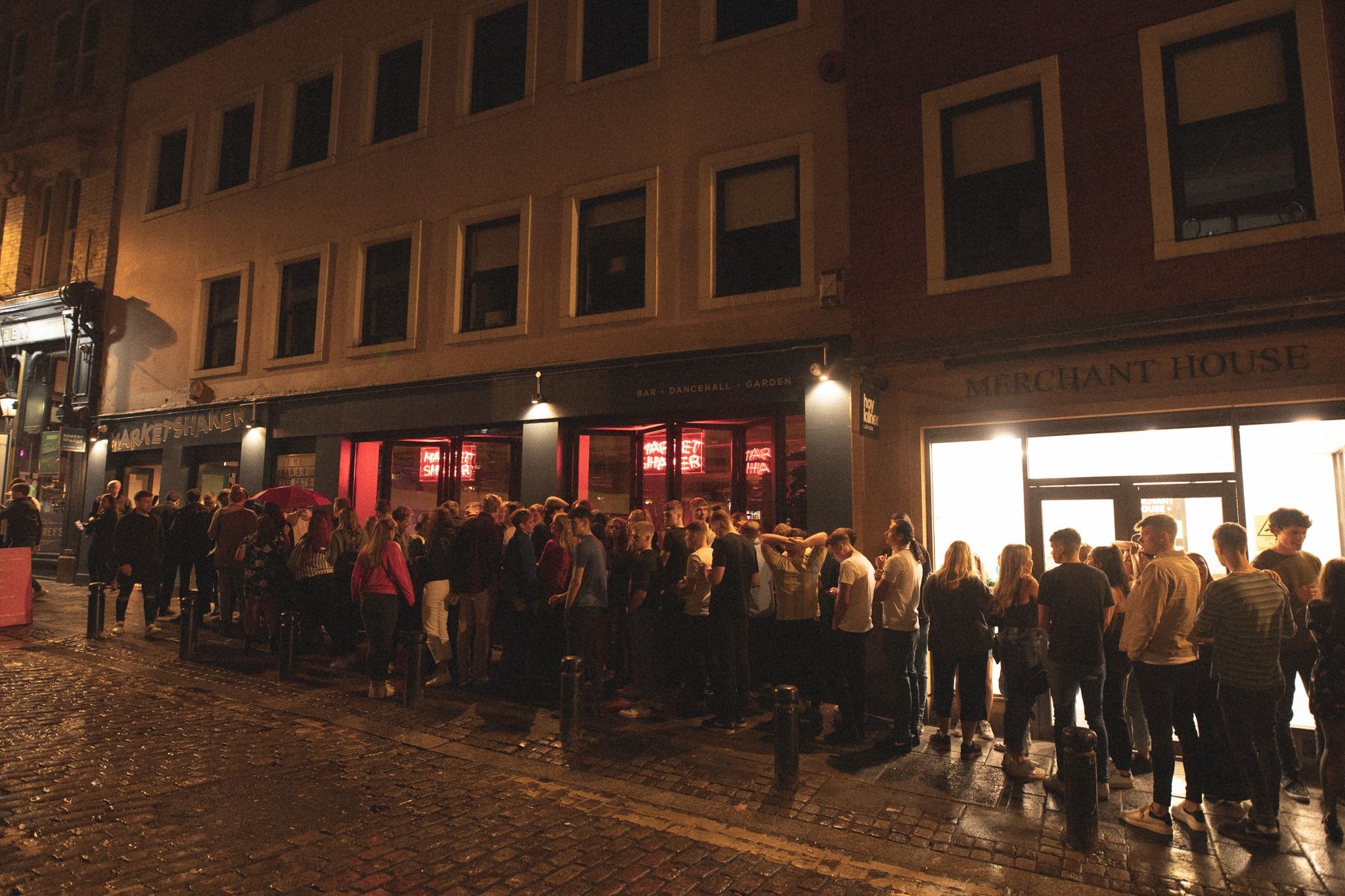 If you love a bit of Phil Collins and Bowie, Market Shaker is the place to be this Halloween. They are hosting an American Psycho inspired event for the whole week including the 31st and entry is FREE!
There's plenty of crazy Halloween events to choose from, so you had better get your plans locked down and buy yourself a ticket. Now, all thats left to decide is the costume!
Photo Credits: Swingers (Aaron Shaquille Carlton), Market Shaker (Chris Gray)