Breakfast, lunch and dinner: Where to take your parents for food in Newcastle
It's probably one of the most commonly asked questions, 'Where shall I go with my parents when they come up at the weekend?'. You want to eat somewhere nice, but also give them an insight into the place you've grown to know and love so well. So, to solve all your problems, we've compiled a list of the best places to take your parents for breakfast, lunch and dinner in Newcastle.
Olive and Bean
Quieter and calmer than the well-known Quilliam Brothers, this little café is hidden just behind Grainger Market and is a fab location for if you've been shopping and want to stop for brekkie or lunch. Having been approximately 1000 times since moving to Newcastle, I can safely say that the food never fails. They also have so many homemade cakes (including great vegan options!!), so if your parents have a sweet tooth and like cute independent places, this ones for them.
Café 1901
Another café, but this time in Jesmond. They have a normal menu but also serve brunch all day (the dream), and the veggie breakfast is 100 per cent divine. Major bonus points for the fact that it's dog-friendly, so you don't have to worry about what to do with your doggo if your parents bring your furry pal.
Fat Hippo
With one in Jesmond and the city centre, if you want A LOT of carbs and the best burgers around, you need to get yourself here straight away. The underground Fat Hippo in town also apparently has a secret menu, including PB&J Burgers?! Great if you want to take your parents for a more chilled dinner or lunch, always good vibes, service and a fab lunch time deal. How could you say no to those sweet potato fries?!
The Botanist
A little more upmarket, and again in a great location for if you're exploring the centre of Newcastle. The hanging kebabs are renound for being amazing, but the real reason it's been chosen is for the Sunday dinners…to die for.
Tynemouth
Obviously not an individual restaurant, but everyone knows that the best place to take your parents is the beach. Head to Crusoe's on the beach front for either takeaway or sit in fish and chips (unreal), or for something a bit different try Riley's Fish Shack, a quirky beach shack with fish dishes that are a bit out there, but still 10/10.
Pitcher and Piano
The Quayside is one of the best ways to wow any visitors who come to Newcastle. And dads, mine included, seem to get very excited by bridges!? Pitcher and Piano has fab views, amazing cocktails and consistently good food. And let's be real, you probably can't afford their prices on your student budget.
Francesca's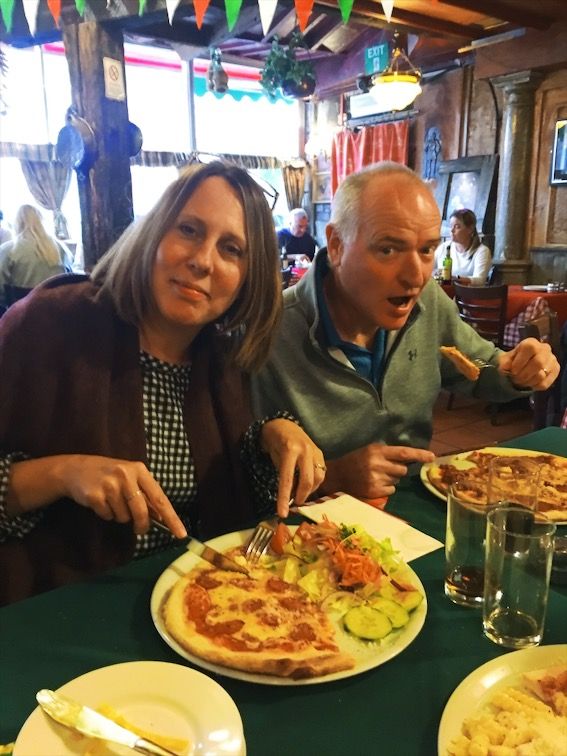 It's basically impossible to fault Francesca's, which is obviously why anyone who has been there never shuts up about it. So, whether you're a fresher wanting to nosey at your new home, or a 2nd year wanting to show your parents the streets of Jes, head to the Italian for very cheap, very amazing food .
Sabatini
Another Quayside find, this one's a little more obscure. Their website says 'Sardinian food', and the menu consists of lots of pizza, pasta and tasty sounding things. If you want to take your parents somewhere a little quieter, more reserved and less-studenty for an evening meal then give here a go.
Just make the most of the bank of Mum and Dad whilst you can.