Dodgeball tournament on Friday set to raise money and awareness for breast cancer charity CoppaFeel!
The Newcastle Uni Boob Team are hosting a dodgeball tournament to raise money and awareness for CoppaFeel!, in collaboration with the Newcastle Uni Kings Dodgeball Club.
It will take place in the University Sports Centre on Friday 16th February at 4:30pm and anyone can go down to watch and support the teams.
The spectator fee is only £1 which gives you entry to a fun filled afternoon of cheering for your team, supporting the society and raising money for the charity, as well as having some extra fun with the other activities going on. There will be boob themed games, temporary and glitter tattoos and Krispy Kremes.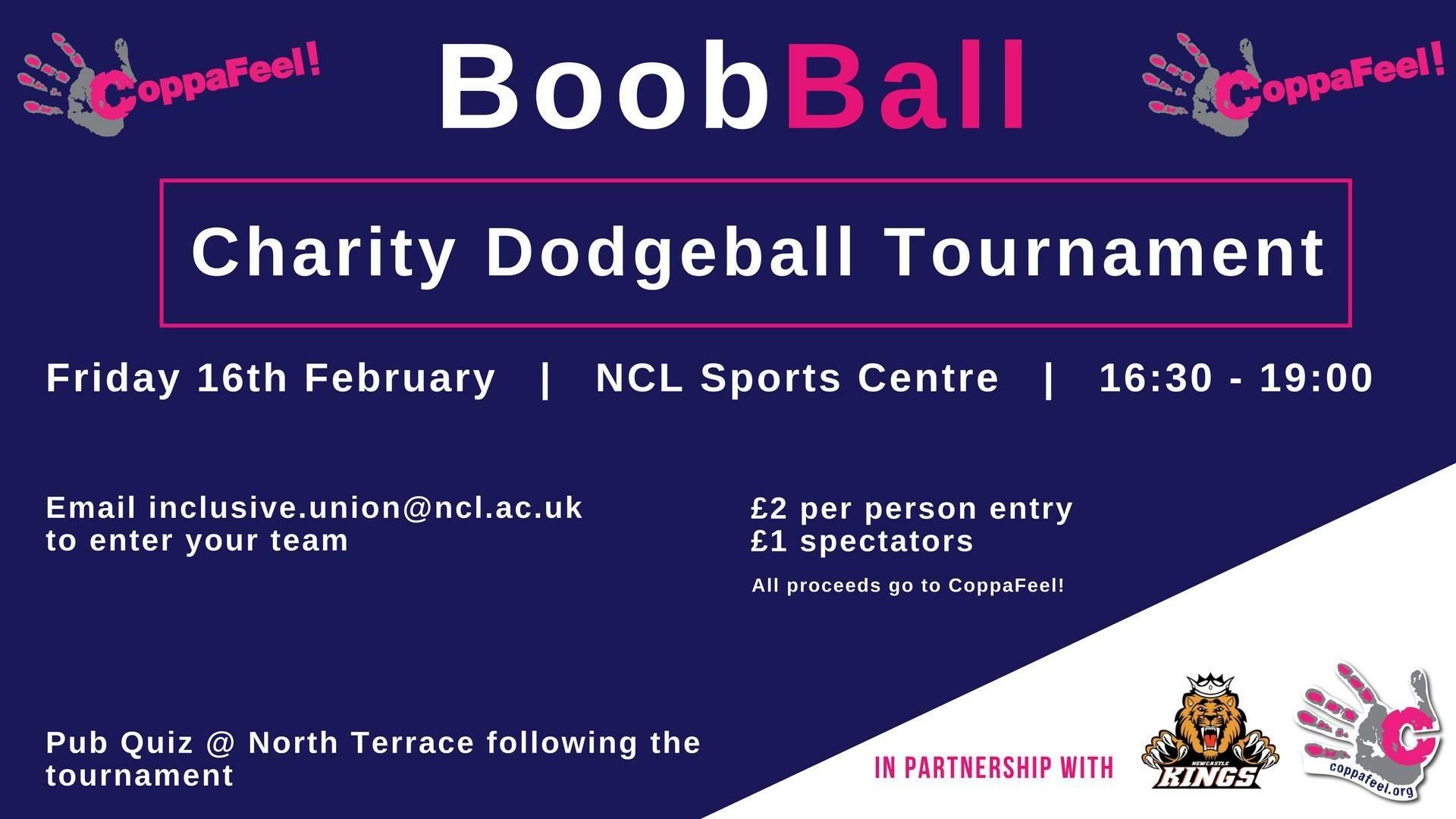 Most importantly, the day will end up with a bev in hand during the pub quiz which is being held at the North Terrace Pub at 7:30.
FIVER pizzas will also be served, unmissable deal!
Friday's event follows on from a number of other successful events the society have run this year, including multiple club nights and cake sales to spread the important message of boob checking.
If you are interested in getting involved with the Newcastle Uni boob team or with CoppaFeel!, they are currently also recruiting for a new team leader. Click here for more information.