Which is the best smoking area in Newcastle?
We all love swapping stories and losing lighters in a good ol' smoking area; and there are definitely plenty knocking about in the Toon. The question is, where is the best place for a cheeky cig?
World Headquarters
World HQ's smoking area isn't the most glamorous but it's a great place for making drunk friends and chilling with your old ones. It's tucked away from the busy Diamond Strip so you feel slightly anarchic chuffing away with your fellow groovers.
House of Smith
This jungle of people makes it impossible to have a cigarette without being stood on by someone or vice versa but it's the best place to have a chat in close quarters with all your pals. Plus spirits are always high with the music from the dance floor sneaking through.
Pleased to Meet You
Definitely more up-market in aesthetic and price than the average student spot but super funky. Dotted with potted plants and glistening lights, it's definitely got a more intimate and cosy vibe. Plus there are some small wooden hideaways which can fit you and nine mates inside really comfortably.
The Robinson Library
For those of you who aren't partial to an alcohol fueled evening then this is the perfect smoking area for you. It's the best place to reconvene and de-stress from the emotional nightmare which is the library, plus everyone has got skins and filters going if you're missing a part of your smoking paraphernalia.
Bar Blanc
Admittedly Blanc is very often jam-packed with students but the smoking area is always sociable and friendly. The seating arrangement can be quite confusing but it kind of adds to the fun hustle and bustle. Plus the big umbrellas have heaters attached so you can stay warm during those colder months.
Soho Rooms
Soho's smoking area is where you'll bump into random course mates and that guy you only hang out with drunk. Whether you're discussing the shenanigans unfolding inside or chirping away with your friends, Soho is the perfect place for those midnight ciggys.
Swingers
Full of absolute drunken liabilities, you definitely couldn't accuse this smoking area of being boring. You and your fellow swingers will no doubt get to know each other extra well in this crowded, buzzing smokers den.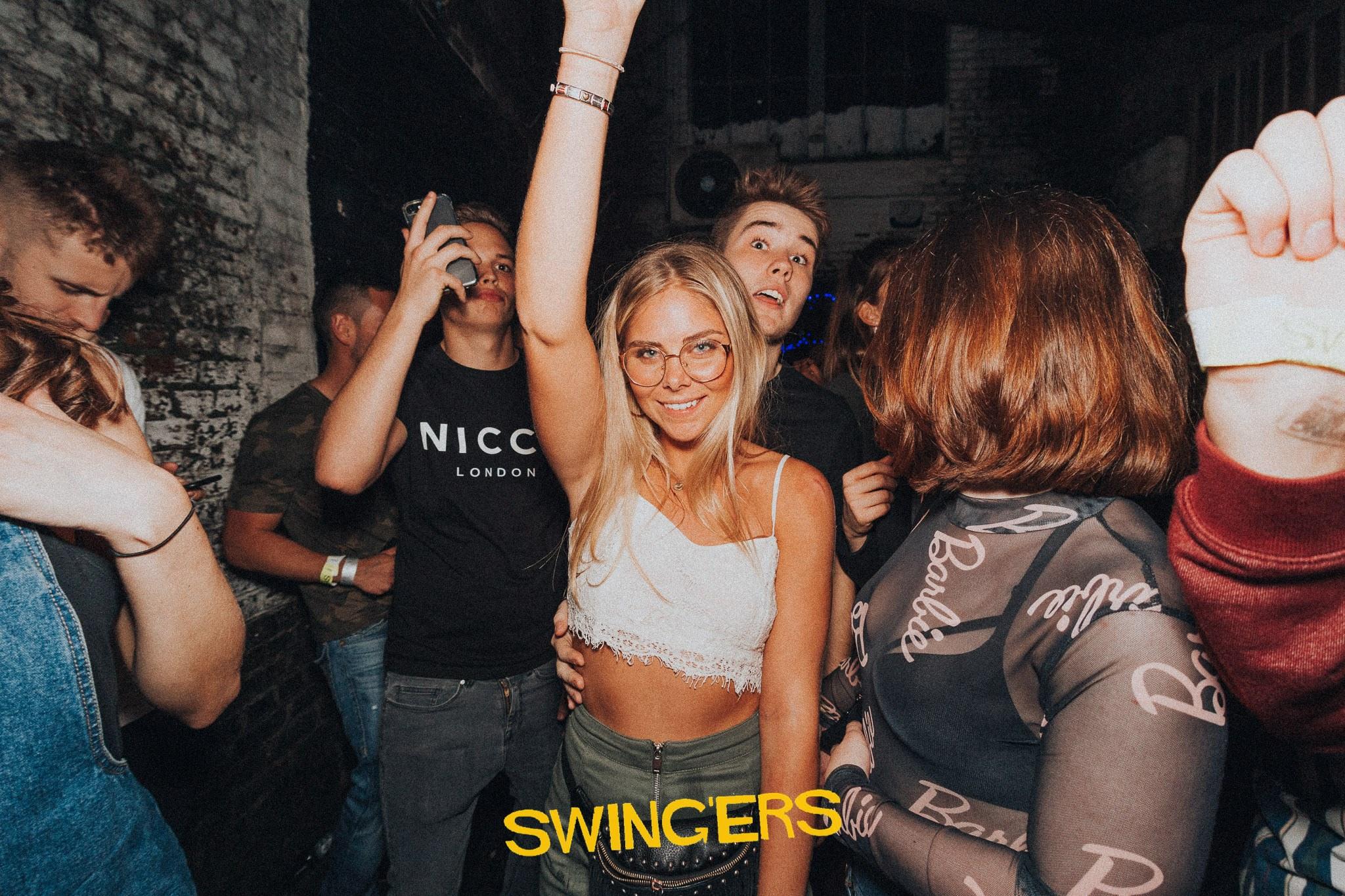 Photo credit: Swingers – Aaron Shaquille Carlton, Pleased to Meet You – Curt Taylor