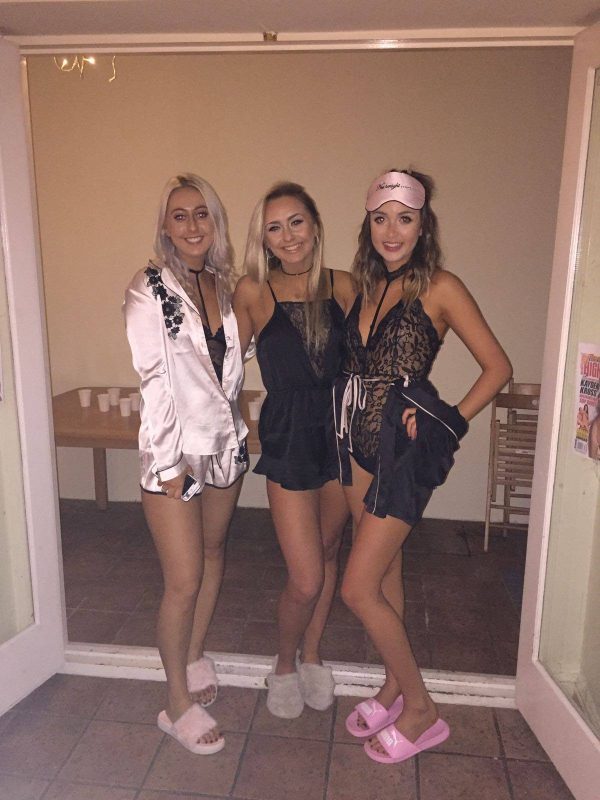 '50 Shades of Fern Avenue': Inside Jesmond's sexy pyjama party
Is that a banana in your pyjamas?
Another week, and another party happened in Jesmond last weekend, fitting in with the usual scandalous themes such as Playboy Mansion and S&M, that we are known so well for. This time it was a sexy pyjama theme, known on the Facebook event as "50 shades of Fern Av" with the details saying "dress like a slag basically, anything goes."
The party was thrown by a house of second years, although only six of them hosted as two others were out of town. One of the hosts told The Tab: "We decided to have the party because the last one we threw was successful and everyone kept telling us to have another."
The hosts each put £10 towards the preparations. For decorations, they covered the walls with a range of cut outs of playboy page three and porn magazines, with pictures of teddy bears in-between, fitting for the pj theme, holding 'fuck me' 'bad girl' and 'so horny' written in the hearts. They also blew up condoms and taped them in a chain like bunting, and 'send nudes' spelt out of condom wrappers.
There was a bouncer with a guestlist, and roughly 150 people were invited, and a partygoer told The Tab: "It definitely wasn't your average sleepover." Many of the girls dressed in their sluttiest pyjamas, or lingerie and silky kimonos, accompanied with their fluffy slippers although some went against the traditional sexy dress code. Whereas the boys donned underwear and dressing gowns.
They had a DJ on the decks for the night, and the pj party carried on until around half six, when the police came, but that didn't stop the party, as it carried onto next door.
Most of the boys who attended donned their underwear, or pyjama bottoms with a dressing gown over the top, opting a lot less risqué outfit choice, keeping their bananas in their pyjamas.