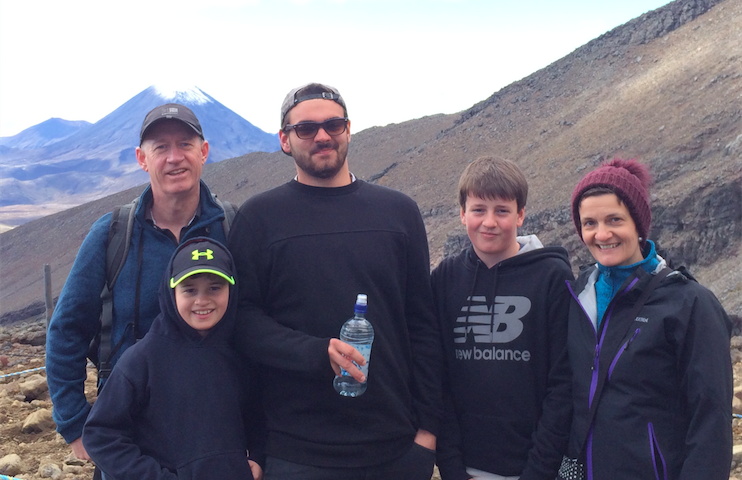 A grad is raising money to fund research on the rare disease his mum died from
The University has agreed to match the family's target of £36,000
Jake Ashbury-Sabin and his family are striving to raise £36,000 to fund a PhD researching the rare type of cancer that caused their mother, Nicky, to pass away earlier this summer. The University has agreed to match the family's target – meaning that any donation is worth double.
Jake told The Tab: "On the first of July 2016 sadly my mum Nicky Asbury lost her battle with Leiomyosarcoma.
"We're in the process of trying to raise £36,000, which Newcastle University have agreed to match, to fund a three-year PhD into the disease and hopefully find out more about it and potentially find a cure.
"It is a relatively unknown and under-researched disease and hopefully we can shed some light on it and hopefully make some progress in combatting such a devastating disease.
"Over the next six months we are going to be doing several large fundraising events hopefully to make some more money, I will be doing the coast to coast – even in my unfit state."
Nicky worked as an academic at Newcastle University helping cancer patients cope with the psychological impact of their illness and writing numerous papers on the subject.
On their CrowdFunding page, the family wrote: "Nicky Asbury was an inspiring, warm, intelligent and vibrant woman who lived life to the full. She developed the rare, poorly known but deadly Leiomyosarcoma of the uterus (a fibroid gone rogue) in early 2015. Despite four surgeries and three separate chemotherapies, she died on 1st July 2016. Nicky worked in palliative care as a psycho-oncologist, helping people with cancer deal with the psychological issues that they faced."
It continues: "She also worked as an academic with Newcastle University and has published a number of papers on the subject. Our family have agreed to raise half the cost of a 3-year PhD fellowship and Newcastle University have agreed to fund the other half. The Fellowship holder will undertake research into this rare cancer with the hope of improving prevention, diagnosis, understanding of its molecular biology or treatment. We will work with clinicians and academics to raise the profile of this cancer, to encourage NICE to develop guidelines on its diagnosis and management and improve the outcome – which at present is very poor with no good treatments other than surgery."
Jake's father told the BBC: "I didn't have the idea until the day she died, so she didn't know anything, which is a shame. But you know, she didn't really want to talk about dying so that was difficult. I think she would have approved of it. The reason I came up with the idea was just to try and turn something tragic into something positive.
Jake's younger brother, Lucas, gave an emotional tribute to his mother: "She was a good cook. She did lots of things brilliantly. She was always there when we needed her. She could do anything, she was a great mum.
"If we get a really good cure for it, then no one will have to die from it, but that hadn't happened for my mum."