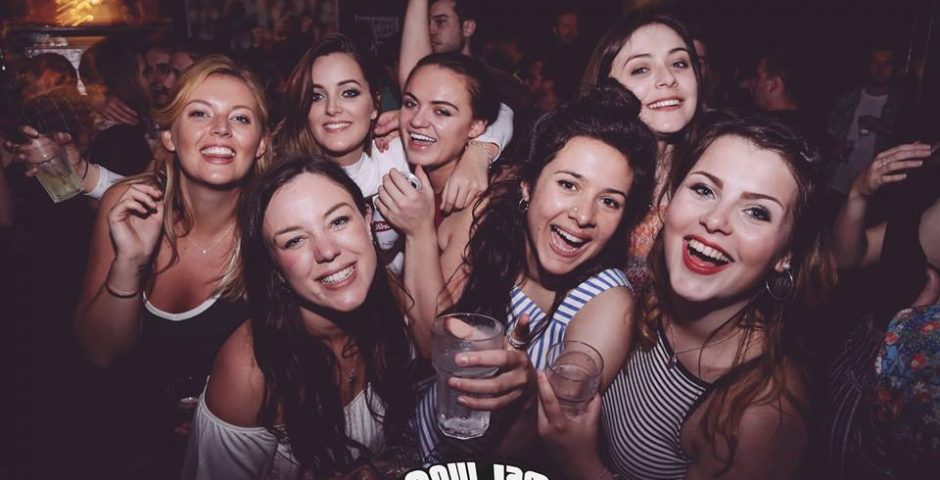 WHQ is hands down the best club in Newcastle
It's the real Angel of the North
Newcastle is renowned worldwide for its nightlife, and rightly so. There's something special about not wearing a coat in sub-zero temperatures. However with the rise in popularity of the city's clubs from reality TV show, Geordie Shore, it's time for the Diamond Strip to take a back seat and everyone to appreciate the real MVP in Newcastle nightlife: World Headquarters.
The music
With a range of events happening throughout the weeks, Lively Up, Reasons to be Cheerful or Pirate Material are bound to have something to take anyone's fancy. Over the years, the walls of WHQ have seen the likes artists from General Levy to Horse Meat Disco to DJ EZ, and the list doesn't stop there.
Bonus points for the average £10 price tag.
Toilets
While other clubs' toilets are for the obvious, WHQ likes to think outside the box. Their luxurious, leather sofas give the toilets a special ambiance of chilled out class. Perfect for some relaxation between bombs and bangers.
The sofa areas
Maybe you want to have a sit down away from toilets, doesn't sound unreasonable – and WHQ has accommodated for those needs too. Tucked away in a cosy corner of the bottom floor is a seating area where you can still enjoy the music, whilst giving your little legs a rest.
The smoking area (AKA the pavement outside the entrance)
Unlike being confined by the harsh walls of the common club smoking area, WHQ gives you the opportunity to run and jump whilst getting your nicotine fix. Maybe you'd like to go for a pint at Enigma across the street, or maybe enjoy your cigarette in the car park, the options are unlimited.
Location
It may seem like you've pulled up to an exclusive underground rave as your taxi takes you down the dark alley that is "WHQ street", its actually in a prime location for necking down some trebs in Soho Rooms before the night begins. Plus, in-keeping with their peace and love attitude, WHQ don't imprison you within their venue once you have paid, so you can pick and chose where to go upon arrival.
Fellow WHQ-goers
WHQ attracts the most fun, carefree, attractive people. You wanna wear a tie-dye bucket hat in here? That's cool, we won't judge. World Headquarters follow their message of peace and love to the tee, and all attendees do to. It's what creates their fun loving atmosphere like no other.
There's no VIP
So leave your Moet in TupTup, grab yourself a beer, and have a boogie. It's just left to the age old question, Oranjeboom or Red Stripe?
With reasonably priced drinks, music for everyone and an ethos of peace and love, it's hard to imagine why anyone would want to go anywhere else.