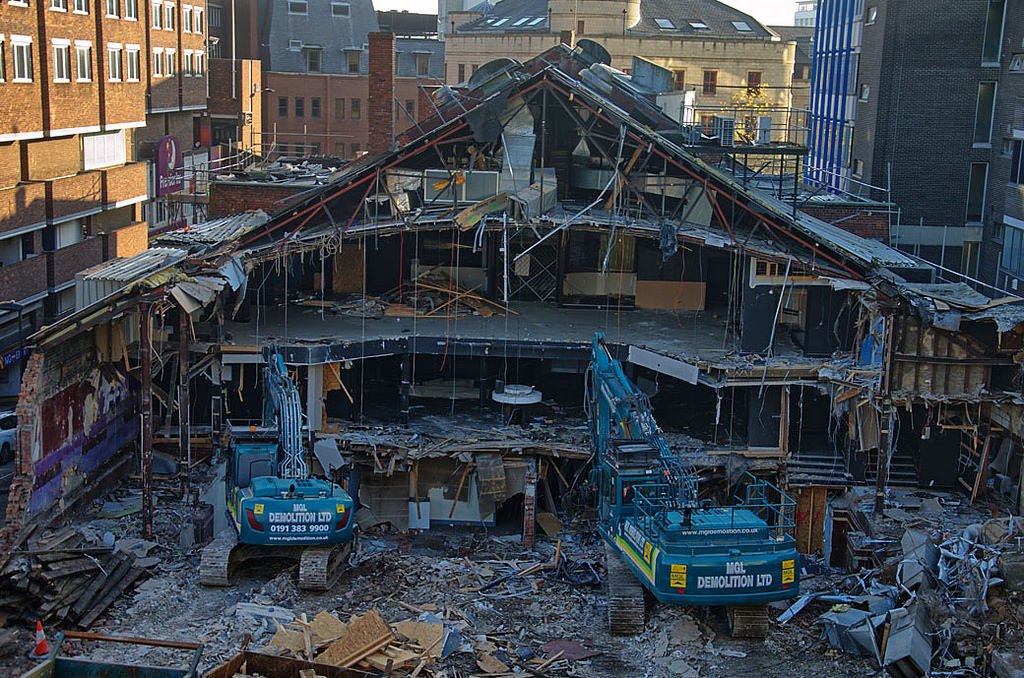 Liquid Nightclub demolished for student accommodation
Even the owners thought it was rubbish
Bad dancing and bad music has been consigned to history.
For many, Liquid was just way too off the beaten track – one of the reasons it closed over summer.
Now, it's being demolished to make way for three new student blocks – one seven, one nine and one 11 floors, containing 50 apartments in total, providing accommodation for 350 people.
The flats are intended for people studying at both Newcastle and Northumbria – a bit like Victoria Halls.
There are also plans for a restaurant and bar, and John Dobson's house is round the corner – the architect who designed Grey St.
But before the days of Digital, Tiger and the Diamond Strip, Liquid was a legendary Newcastle night out, previously known as "Envy" until 2006.
Recent students only went there during Carnage –  but Liquid had a reputation for being "locals-only".
If anyone ever went to their "Our Party" Friday events, you'll know they used to do dirt-cheap drinks, which will be sorely missed in a city like Newcastle – where else will you be able to get 70p Jaegerbombs and 70p single vodkas?
Many of the complaints the council received about its demolition were from nostalgic locals wanting to preserve their youth within its walls.
The student accommodation is due to be complete in time for the start of the 2017/18 term.