The Tab Tries: Chilli Wing Challenge
The challenge so hot that you have to sign a waiver beforehand. This week we decided that it would be a great idea to have our features editor take on […]
billabong bar
eating challenge
hot wings
jesmond
naga viper
osborne road
wings challenge
The challenge so hot that you have to sign a waiver beforehand.
This week we decided that it would be a great idea to have our features editor take on Billabong Jesmond's Naga Viper Chilli Challenge.
The idea is simple. You have to eat six chicken wings in ten minutes without a drink or napkin.
The wings have Naga Viper chilli sauce on and for those of you who are unfamiliar with this breed of chilli, it registers in at 1,382,118 on the Scoville scale.
Jalapenos and Tabasco sauce are both in the region of 4,000-8,000. This gives you some idea of what our man was up against.
Our man started well demolishing the wings without any particular interruption in under three minutes, commenting that they "weren't even hotter than the hottest curry in the world." As you may have guessed it was the five extra minutes of "burn time" which really made Gus struggle:
The real point here is that Billabong Bar do not serve VKs, or any alcopops. Their anti-student measures really are getting strict.
The battle waged on for five minutes but when the time was up the crowd was ecstatic as the man had his photo taken:
He, of course, emerged as victor alongside other real men and one mean infant.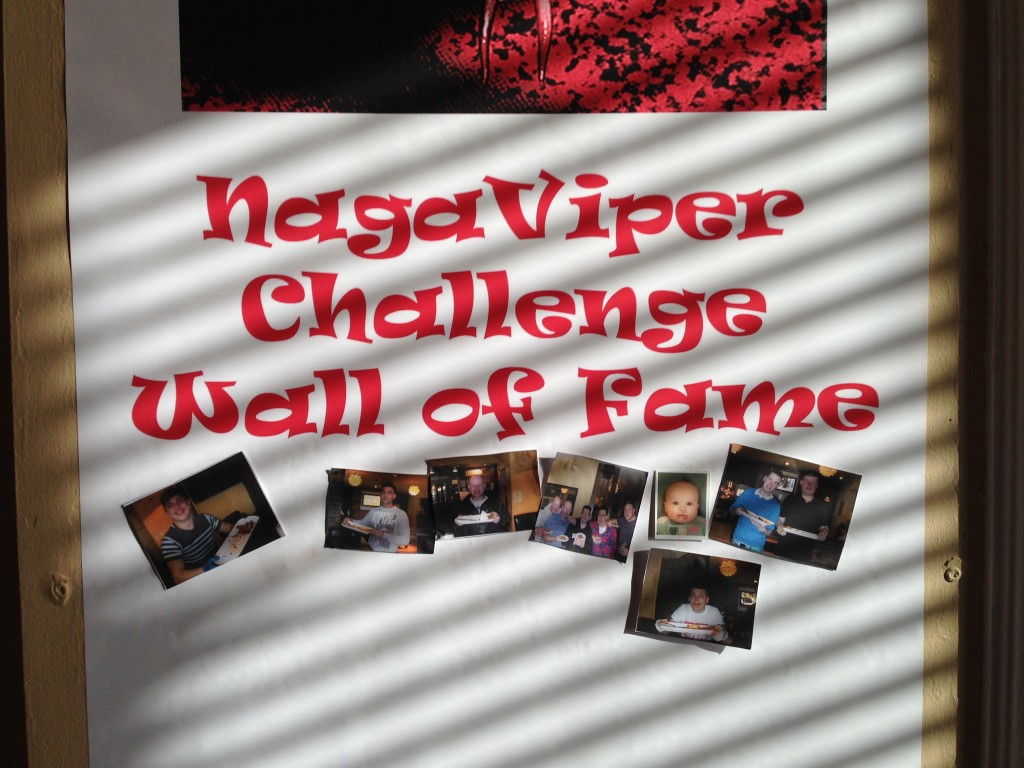 We plan to take on Rupali's Curry Hell but if you know of any others in town then tell us and we will be sure to take it on.