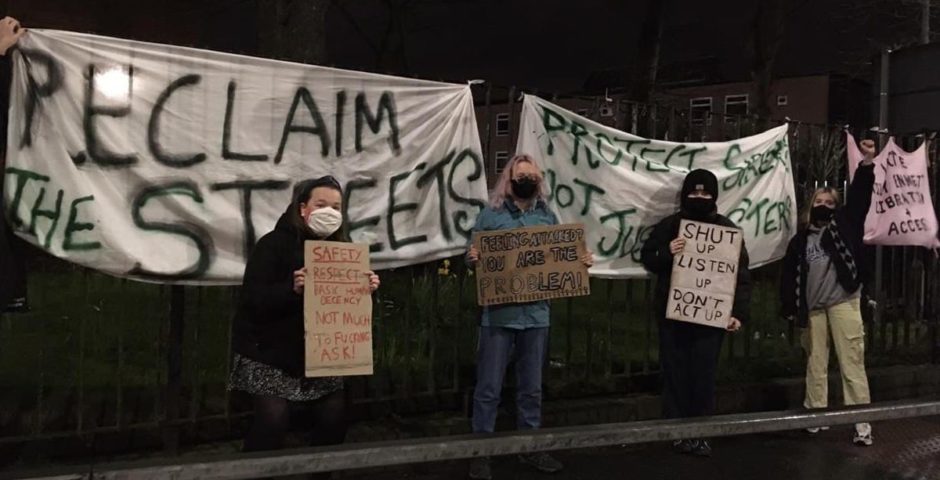 Manchester students call for nightclub boycott over spiking incidents
Student across the UK are taking part in the Girls Night In campaign
Thousands of students are supporting a call to boycott all Manchester clubs on Wednesday 27th October in response to recent spiking incidents.
The boycott by Girls Night In Manchester is part of a nationwide campaign, with students across the country planning to boycott local clubs.
The action comes after allegations of drink spiking and sexual assaults have risen rapidly including reports of spiking by injection in Edinburgh, Nottingham and Liverpool.
A Tab survey found over 2,600 young people believe they've been spiked this term already. In the same survey, 57.8 per cent of students at Manchester said they believed a friend or someone they knew had been spiked.
Girls Night in Manc said in an Instagram post they will "use the boycott to demand that Andy Burnham and Greater Manchester Combined Authority as well as club owners take spiking and sexual assault more seriously by taking tangible measures."
The campaign organised by the University of Manchester SU Exec is asking for "funding for anti-spiking devices in all clubs and bars, a Good Night Out Scheme, and an awareness campaign targeted at men."
The Instagram account gained over 2,000 followers and 17,000 likes in 24 hrs, with the team planning to instead offer alternative events on the 27th to the traditional society socials.
UoM societies have already issued statements in favour of the boycott, Rowing society has cancelled their planned Halloween social at the SU and women's Lacrosse is planning to arrange a non-drinking event instead.
A protest to 'End Spiking Now' has also been organised to take place on the 27th in St. Peters Square at 7pm. With organisers saying "we can only win safety if we demand it".
The boycott falls at a time many of Manchester's biggest clubs will be aimingg to attract students to Halloween themed nights.
Local Manchester Gorton MP, Afzal Khan tweeted: "The news of reported drinking spiking in Manchester, particularly amongst the student population… All women in Manchester should be able to enjoy a night out safely and without fear, and it is particularly revolting that people are choosing to prey on young people away from home for the first time."
Girls Night In Manc are now calling for supporters to sign their letter to local leaders at the Greater Manchester Combined Authority to take action now.
Mayor of Greater Manchester Andy Burnham also recently spoke out on the issue of women's safety saying: "Any answer to this issue that begins with 'women must' or 'women should'  is in my view the wrong answer. This is an issue that starts with men and boys and that is where attention should go."
At least one nightclub, The Venue, has now taken the decision to close on Wednesday the 27th in support of the protest. Stating they "stand alongside everyone protesting".
Last week, 256 in Fallowfield faced a boycott from UoM Women's Rugby Society after they alleged five members were spiked. The club has since offered "anti-drug lids" in hopes to combat the issue.
A spokesperson for 256 said:  "The safety of our guests is paramount. We have engaged with several groups and individuals about how we can improve but always welcome suggestions and feedback. We are always learning and improving so would continue to encourage people to reach out."
A spokesperson for 42's said: "We are aware of drink spiking being an issue throughout the UK, plus the latest reported injecting incidents. we actively encourage our customers never to leave drinks unattended, and for friends to make sure they look out for each other. We operate the ask Angela scheme, we have just invested in anti spiking drinks covers which will be available soon and our door staff are trained to intervene if they suspect any suspicious behaviour."
A spokesperson for Cargo said: "I think its really positive to see some awareness being raised around drink spiking and vulnerability. Females make up more than 50% of our visitors every week and seem to be disproportionately affected by these issues when you look at a city like Manchester. As a venue we take the safety of all our guests incredibly seriously and are really proactive when it comes to identifying potential vulnerable customers, suspicious behaviour or substance misuse.
"We hold regular training sessions with both our bar and security teams on welfare and what to look out for as well as nationwide initiatives like 'Ask Angela' and 'WAVE' which we run in co-operation and with support from official bodies like GMP in order to create a really fun and safe environment – on a huge scale! Hopefully, the more of a conversation there is around intoxication, substance misuse, drink-spiking and vulnerability there is, the more confident our customers can feel coming to party with us knowing that we take it just as seriously as they do."
If you or someone you know has been affected by this story, please head to Drinkaware for more information on drink spiking. You can call Victim Support on 08 08 16 89 111 or find help via their website. 
Related stories recommended by this writer:
• Man arrested after women report being 'injected with needles' in Nottingham
• Students are boycotting nightclubs because they want more measures put in place to prevent spiking
• Over 2,600 young people believe they've been spiked already this term