This Salford graduate has made 42's into a video game
Because '42's is a Manchester icon'
A University of Salford graduate has created a 42's video game from scratch during lockdown.
Greg Foster studied animation at Salford and has been working in animation and game design his whole life.
Greg said to The Manchester Tab: "When I was walking around town during quarantine I was thinking about what I could make that is fun, relatable and relatively easy to do.
"I then looked up and I saw it… The giant 42's sign shining down on me like the light of God, and instantly I knew what I had to do."
Greg has made a YouTube video detailing how and why he made the game. In the video, he explains that after reading about a gamer who recreated 42's in Minecraft, he found himself thinking, "what's better than making 42's in a game?" to which he immediately decided: "It's making 42s into a game."
Greg said to The Manchester Tab: "I chose 42's because I have been in there like a million times and know by memory what the layout is."
However, in his video he notes that the hardest part about making the game for him was remodeling the layout of the club because obviously he doesn't know any specific structural dimensions or materials used.
The detail was very important to him and he wanted it to be "like putting on a VR headset." In order to achieve this, Greg went through hundreds of photos posted by 42's on their Facebook page, to see tiny details like the iconic posters all over the place.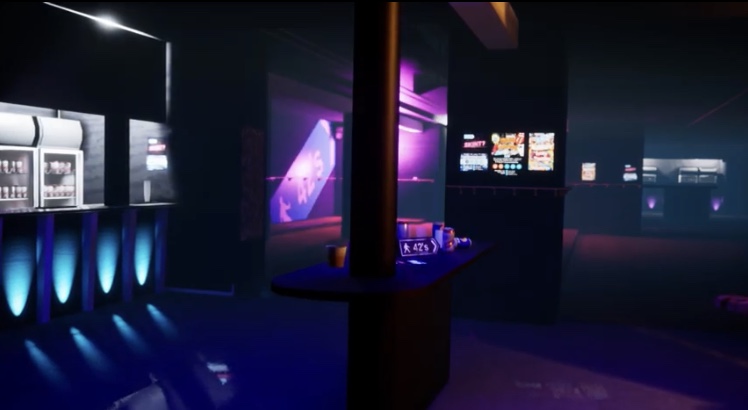 Greg is still working on the specifics of the game and what the player will be doing. So far he has said: "The story is that you've turned up to 42's early and you're the first one there and you have to do certain things, like go and buy cans of red stripe or go and find the secret bag that's been left for you."
A spokesperson for 42's said to The Manchester Tab: "We're flattered that so many people have missed 42s since we closed for lockdown. Hopefully we'll be back open ASAP to give everybody their 42s fix!"
Greg has said that he will make the game available for free once he reaches 1,000 YouTube subscribers.
Related articles recommended by this writer:
• Rise in Covid-related deaths in Fallowfield not students' fault, says councillor
• UoM SU calls on Uni to do more in support of Black Lives Matter
• In pictures: 30,000 people protest in Manchester for Black Lives Matter