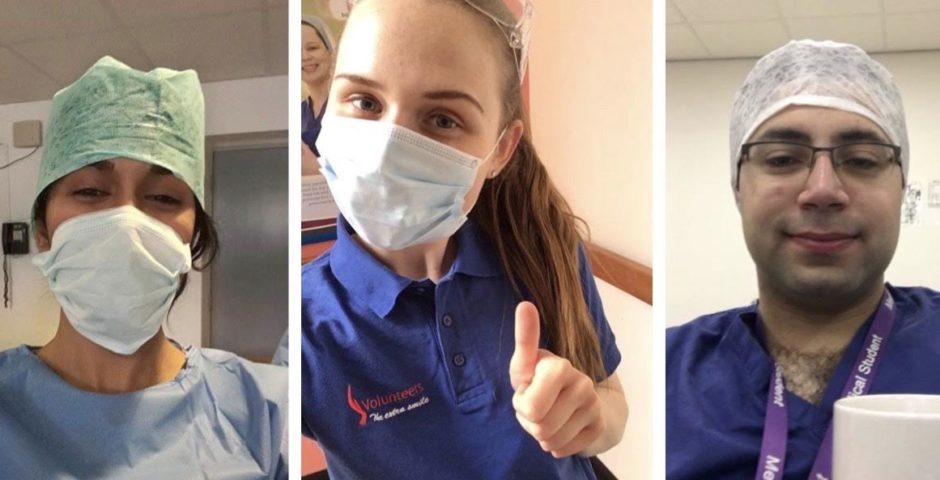 Meet the Manchester students who are stepping up to help the NHS
Over 450 students have signed up to the Manchester National Health Supporters Network to support NHS workers
Almost 500 students from Manchester have now volunteered to help NHS workers in any way possible, including helping with GP reception duties, transporting doctors to and from work and babysitting their children whilst they are on the front line.
Saif Khan, a fourth year medicine student at The University of Manchester, is the founder of the Manchester branch of the National Health Supporters network.
Saif told The Manchester Tab: "It's amazing to think that even though we are all at different universities, all are thinking the same thing; to support our NHS colleagues."
Saif told The Manchester Tab he started the movement after having seen a great number of healthcare professionals on social media "begin to express worries about how they may be rostered into unreasonable rotas, sudden shift changes etc."
At this point he realised that this was likely to affect their ability to take care of their children, especially as many nurseries and schools were announcing that they would be closing.
The moment that he received confirmation that his placements had been cancelled, he posted on the university medical society Facebook page, saying: "Now that medschool is on hold for the time being and we have some free time it would be great if we could all help those working in the NHS in our own way by supporting their families with any babysitting needs. If you are interested please join this group!"
Saif told The Manchester Tab that the response that he received was "overwhelming" and within three days there were "over 400 student members looking to offer help."
It was at this point that Saif got into contact with other likeminded medical students who had set up similar Facebook groups around the country and together they formed the initiative National Health Supporters.
Saif said: "The aim of the National Health Supporters was to create a directory of all healthcare student-run help groups that healthcare professionals could turn to if they needed help with anything. We also provide advice and guidance on how to run regional 'Supporter' groups"
According to him, the Manchester group has been "helping with groceries, pets, medication pick ups, babysitting, transporting doctors to and from work, helping out with GP reception duties…the list goes on!"
Rachael Middleton told The Manchester Tab: "Currently Jaanki and I do one day each a week at Salford A&E, though that might increase as the infection rate increases."
Jaanki-Radha Patel said working in A&E includes "helping other members of staff with dressing into PPE, and stocking equipment, and taking samples up to the labs for testing."
Regarding babysitting duties, Rachael said that it "varies from week to week" as to how many days she does.
When she does babysit she helps with homework and supervises meal times and ensures the children follow whatever schedule has been set out by their parents. For her it is "quite easy and fun really."
Fourth year students are in a unique position because unlike final year students they cannot be fast-tracked into junior doctor level posts, but they all have DBS checks and first aid training which means that they are able to help NHS workers.
Saif, Rachael and Jaanki have confirmed the cancellation of placements has meantall of them have more time on their hands. On top of this "a lot of our exams have been cancelled because they are practical 'OSCE' exams." However they do still have some online university work and a written exam coming up. Although Saif has said that due to the severity of the situation, "uni work has been placed on the back burner."
Professor Felicity Stewart, director of undergraduate medical studies at the University of Manchester, told ITV News: "We are very proud of our students and their generous contribution to the crucial work in our city on combatting the COVID-19 pandemic."