We spoke to the MMU student who accidentally posted a picture of her dildo on FSG
When Caris Gradwell posted a picture of some lost blue headphones in Fallowfield Students' Group, she was apparently unaware that there was a bright purple dildo in the background of the picture. Yikes.
Posted to FSG, the post said: "Has anyone dropped any blue headphones? not apple (so probably shit)". So far, it's hit over 175 likes.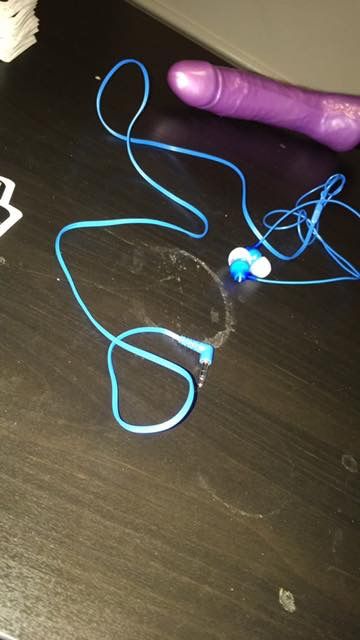 Caris is a Public Relations student at Manchester Metropolitan University. Speaking to The Manchester Tab, she said: "Well, I stumbled across the headphones on the way to my local shop in Fallowfield. The background is my item (not embarrassed, just a single woman who has needs!) I didn't realise it was in the background until people started to post…ooops!!"
When I asked if she'd keep the post up on FSG despite realising her dildo was in the background, Caris said: "Of course Mollie!! Why not ay x"