RAG have organised a Sleepout to support Manchester's homeless
It will raise money and awareness
Fancy raising money for homelessness charities this March? Manchester RAG are organising their annual Sleepout, giving you the chance to support three amazing charities that really make a difference. By camping out overnight, you can raise awareness and money for MASH, Barnabus and The Big Change Fund.
Sleepout will take place overnight from 2nd – 3rd March, kicking off at 7pm at St Peter's House Chaplaincy.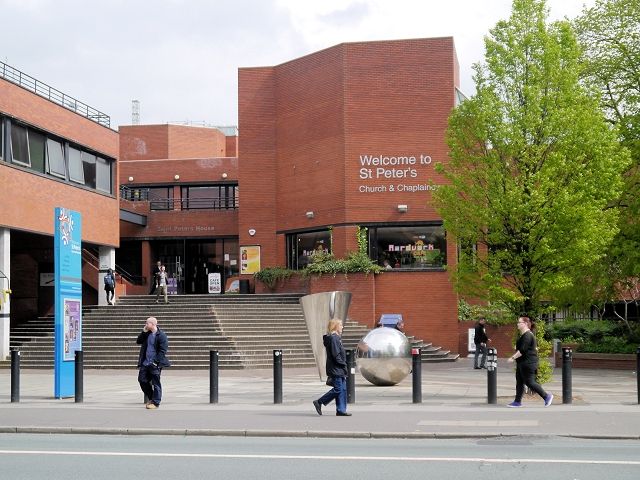 Participants will camp out until 8am and have the chance to take part in various activities designed to educate individuals about homelessness in Manchester and to help them learn more about the charities they will be raising money for.
Tickets cost £10 and RAG are also asking for a minimum fundraising target of £60. An information meeting about the event will be held on Wednesday 21st February at the UoM Student Union – you can find out details here.
Olly Goldsmith, chair of Manchester RAG told The Tab Manchester:
"It is nearly impossible for students not to see the homelessness crisis in Manchester. The number of homeless people rose by 30 per cent in Manchester from July 2016 – May 2017 and 4,428 people do not have a permanent roof above their heads.
"Despite this, most students fail to take any action to address this issue, or support the work of the incredible charities that are vital to live saving work done on the streets of Manchester. Sleepout offers everyone the opportunity to stand up and actually do something positive for our community and for homeless people, and raise money for three charities that are crucial to to giving homeless people in Manchester the chance to work, be housed, and reintegrate into the community.
"We encourage people to take part in Sleepout with friends, societies and to raise as much money and awareness as possible. Sleepout provides the opportunity for people to stop wondering what they can do, and stand up and make a difference."
Participants are asked to wear warm clothes and bring a pillow and a sleeping bag, as well as any additional blankets or cardboard mats they might need. An evening meal, breakfast and hot drinks will be provided but individuals are welcome to bring their own snacks and drinks.
To find out more information, visit the Manchester Student Union website or the event page. Tickets are also available to buy here.