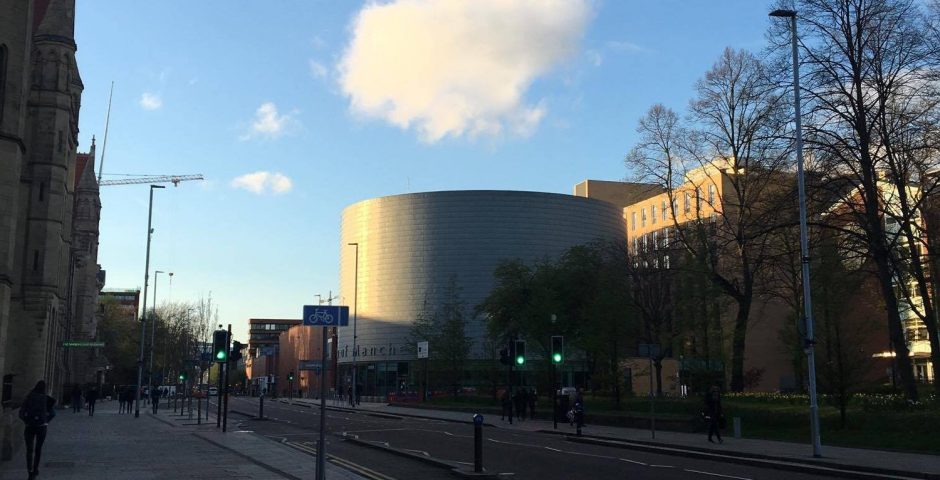 A Manchester student has been accused of rape after a night out at Fifth Ave
He threatened her with suicide if she told anyone
Jack Green, 19, from South Wales, is on trial for the alleged rape of a fellow student, also 19, in his accommodation room after the flat had been on a night out at Fifth Avenue.
On September 14, 2016, the group had been drinking vodka before going to Fifth, and later went back to Green's room, where it was claimed that Green and the alleged victim were left alone and he locked the door.
The jury heard that Green, who had a girlfriend at home, gripped the woman's neck, pinned her down and bit her lip and said "shh don't worry".
The woman later texted him saying: "I didn't want to do it- I said 'no' a million times," to which Green replied saying: "Just forget about it, it's done, its in the past, leave it. I'd go to jail, I'd rather die. I'm going to jump."
Green was arrested after the woman confided in a friend when she went back to her flat.
The woman, who remains anonymous, said at Manchester Crown Court: "It was a terrifying experience. My friend was convincing me I needed to tell someone but I was concerned as I didn't want to mess up his career.
"I told my friend what happened and she said: 'it's very serious you need to speak to someone'. I was just too upset to call the police. I was scared- I was in a state of shock. He was forceful. I did tell him to stop but it was hard to speak when he had bitten my lip.
"He gripped my neck at one stage. I couldn't do anything. I didn't want to have sexual intercourse with him but he didn't stop."
The alleged victim told the police that she told Green to get off her, but he just said 'shh' and carried on, and the jury heard that friends began to bang on the door, at which point Green quickly got dressed and claimed that the woman was upset because she had been "hit on" at the club.
In her statement she added: "I said 'stop lying'. He was saying 'I've got a girlfriend I'll get in trouble forget about it'. Then I just left. My mouth was cut on the lip and I was in a lot of pain."
A physical examination of the alleged victim found a graze on the lower lip and an intimate injury.
The trial continues.