What's on in Manchester this week?
Your complete weekly guide to Manchester nightlife
Forget those dissertation blues and get yourself out on the town. Ain't no rest for the wicked and you naughty lot are in need of a drink or two…
Tuesday
What? Pig-turehouse Presents Pulp Fiction
Where? The Blue Pig
How much? Free
Thursday
What? Disorder Thursdays
Where? The Venue
How much? £4
Definitely worth going to, from 11-12 £4 will get you unlimited free drinks at The Venue!
Friday
What? DnB promoters Worried About Henry present THE PROTOTYPES
Where? Antwerp Mansion
How much? £12 2nd release tickets and MOTD.
Celebrating their 3rd birthday at Antwerp, Worried about Henry brings you 2SHY MC, June Miller (Last Set In Manchester EVER), Dj A.M.C, Funk Aesthetics and more!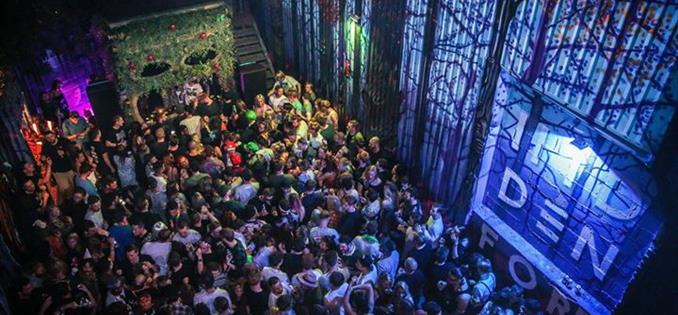 What? Jungle Rave and Old Skool All Night Long
Where? Hidden
How much? £10
Hidden is hosting the it's best jungle and old skool club night with music from Fred, Atlas, Jim Bane, Nanny Banton and Zephyr.
What? Mad Hatter's Tea Party
Where? Versions
How much? £4-5
Versions promises cheap drinks and trippy decor at this event on Friday with DJs Rooke, Ryan Harris, Josh Van Riel, Joe Phillips and Jack Wright
Saturday
What? DSCR: Deepside x Culture Records
Where? The Spot
How much? £8-10
A new house and techno night comes to The Spot with Skapes, DEL 30, Armistice, Goddard and more!
What? Antics: The xx Spezial Series with resident DJs
Where? Night and Day Cafe
How much? £3
Head down to Spezial Series at Night and Day Cafe for the best indie music and cool atmosphere.