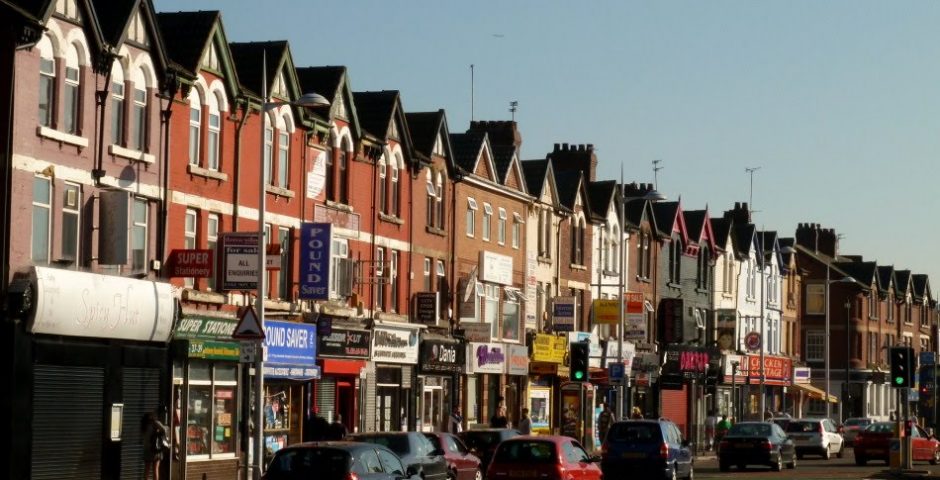 An ode to Curry Mile, indesputably the best place in the UK get curry
You can buy literally anything
Most of you will be familiar with Curry Mile, especially if you've ever been to Antwerp, but have you ever actually stopped to appreciate it? To breathe in all the different scents of cuisine, stopped to sample a colourful Indian sweet or gaze at the mountains of jewels in the windows? Curry Mile is weird, wonderful and bizarre, but perfect for people watching. If you've never taken time to soak up the rugged urban beauty of Curry Mile, here's why you should.
It's like being in another country
When walking through the Curry Mile, you are bound to be swept away at the spectacular entourages of supercars, alongside the dazzling rings, bracelets, and watches of its residents. This is like Saudi Arabia, literally! From the food, to the designer clothes, to the cars and jewellery. Curry mile is definitely the gem of Manchester, the diamond in the rough. It's like a one big huge cultural explosion.
It's cheap af
Where else are you gonna get a three course meal for £5.99? We are spoilt for choice too. From Pakistani, to Turkish, to Greek, to Indian, To Caribbean. Not only is the food fantastic and cheap af, but you can also pick up anything else you might need as a student. From cheap fairy lights, to a floor rug. All for a bargain.
 Window-shopping
As previously mentioned, the jewels are something else. I've seen a Rolex in the windows of these jewelers' shops. No word of a lie. Diamonds fit for Prince Aladdin himself. These stones seem to dazzle at you from the top deck of the magic bus. A boy can only dream. I literally drool out the window of the 142 in amazement of these spectacular stones.
It's weirdly glamorous
On the whole, we can defiantly say that Rusholme is very very glam. It's sometimes difficult being a uni student surrounded by so much glamour and wealth, but we need to appreciate the fabulousness of Curry Mile nevertheless. We have to pass through it everyday to get to uni, so lets appreciate its beauty and glamour whilst we're still here in Manchester.
And it looks beautiful when topped with a bright blue sky. Why not walk home from uni next time the sun's out and see what hidden gems you can find down the Curry Mile?