What's on in Manchester this Week?
Monday
What: Fight Night
Where: O2 Ritz
How Much: £12.00
Where else could you see a nightclub transformed into a Las Vegas-esque boxing ring? Well if you fancy something different and a little more entertaining then this is the night for you. Boxing gloves at the ready, this is about to go off.
Tuesday
What: The Lucas Phenomena
Where: Antwerp Mansion
How Much: £5.00
This recently established night is all about the music: providing an eclectic mixture of dance music. It centres on techno and crosses boundaries with the progressive, tech and electronic with their DJs providing sublime mixing.
Wednesday
What: Morning Gloryville
Where: Gorilla
How Much: £10.00
This isn't just a what's on on a night, there are things going on during day. I know its hard but you can do it, pull back those covers and get yourself to Morning Gloryville at Gorilla. There will be yoga, a free smoothie bar, hugs from the 'wake up' angels, motivational dance music and more. So it may seem early but it will be well worth it.
Thursday
What: NFL Thanksgiving Football Party
Where:  Pie and Ale in Manchester
How Much: £5.00
It's going to be an all out American extravaganza, with thanksgiving football, drinks and snacks all night long. First up its the Minnesota Vikings taking on the Detroit Lions then the Washington Redskins @ Dallas Cowboys. You will greeted with a free drink upon arrival, and throughout the night there will be a selection of American style snacks for free, including pretzels, pop corn and 'chips'.
What: Motherfunkers Space Disco
Where: Antwerp Mansion
How Much: £7.00
Love all things funk,soul and disco? Then this is where you need to be this Thursday. There will be music from a range of artists such as The  Jackson 5, Otis Redding, Stevie Wonder,  Sister Sledge and so on. On top of this the mansion will be decked out with light installations, balloons, confetti cannons and will be giving away free sweets.
Friday
What: Top of the pops 3rd  Birthday Silent Disco
Where: Mint Lounge
How Much: £4.00
I mean cheesy music never disappoints and its a silent disco as well. So you can get your cheese on and no one can ruin it.
Saturday
What: Covert Presents: SecondCity, Raffa FL and More
Where: Sankeys
How Much: £10.00
Covert always goes off with a bang, whether at Sankeys or under the railway arches at Gorilla Club, thanks to its quality lineups – Low Steppa, Amine Edge & DANCE, Claude VonStroke, Yousef and Shiba San are just a few names to have stepped through Covert's doors. Headlining is Secondcity, a man who seamlessly jumps from producing underground cuts on the likes of Dirtybird and Saints and Sonnets, to crossover UK number #1 hit 'I Wanna Feel'. Joining him is Raffa FL, the man behind big summer tune 'How We Do', Covert founder Just Jorge, and long-time resident and Unity Radio host, Brian Murphy.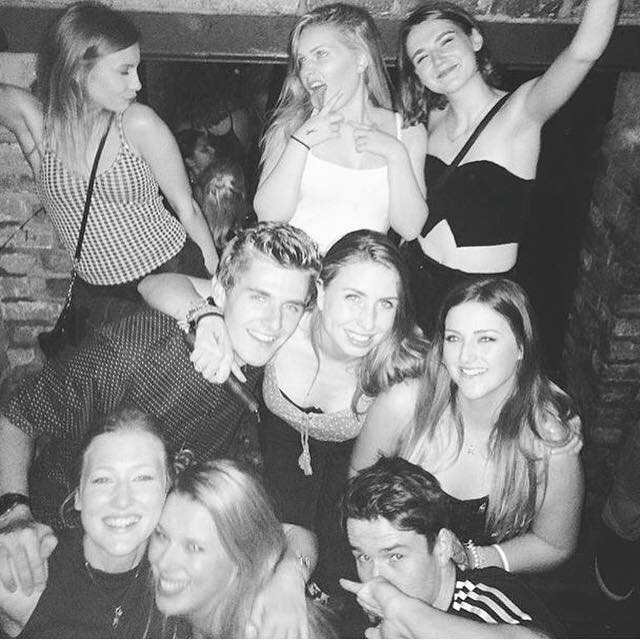 Sunday
What: Christmas 90's Funhouse
Where: Ark Deansgate
How Much: £4.00
I know Sunday is usually the day for staying in bed nursing your hangover, but why not change it up a bit and go out on Sunday. You could be at Ark singing to your fave 90's songs and playing retro games such as Nintendo 64 or Jumbo Jenga.