What's on in Manchester this week
It's not all about lectures and library study sessions
All week long
What: Winter Gathering.
Where: London Road Fire Station.
How much: £5
That time of year has rolled round again, where tinsel, mince pies and cheesy songs fill our heads. Well with this comes the annual Manchester Christmas Markets, however there are all alternates to this massive, overcrowded Christmas market. Such as 'The Winter Gathering'. Inside will be a unknown winter wonderland, with a ice skating rink, food stalls, bars and arts and crafts markets (with appearances from the gorgeous Almost Famous, yum). Also throughout there will be a huge screen displaying Christmas visuals and cosy lighting. It will also be a lot more fun than the mainstream Christmas markets, with DJs playing throughout.
Monday
What: Remake Remodel
Where: Soup  Kitchen
How much: £3
Fancy something different to Quids In? Well remake remodel it is. Offering up alternative rock and roll, it really is for all you indie kids who are over the constant house music.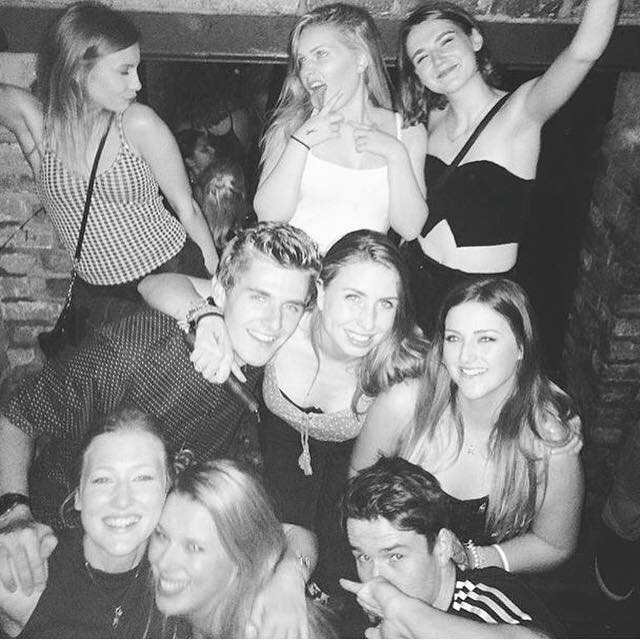 Tuesday
What: Triple Cooked: Psychedelic Disco
Where: Antwerp Mansion
How much: Final release at £8.00
For those who love disco, grime and all things Antwerp this is the place for you. Mix that with some amazing decorations, and you have your perfect Tuesday night out. It's set to be a huge night which is nearly sold out, so grab them while you can.
What: Bongo's Bingo
Where: Albert Hall
How much: £3.00
Or alternatively if you fancy a more chilled night, then you need to get down to Bongo's Bingo. Its bingo but not like you have ever seen before. Dance offs, dildos, and lots of alcohol. Also the fact you can win a lot of money, sometimes even £500. So really it's a no-brainer you could be making a profit on a night out, sounds sweet to me.
Wednesday
What: Oink! Punk Bingo
Where:  The Blue Pig
How much: £1 (and you get a free shot of tequila!)
If your bingo fix hasn't been fully satisfied by Bongo's Bingo, then Punk Bingo should do it. Playing all the classics, except the classic bingo it really is a pumped up version of everyone's favourite game, with prizes including drink tabs.
Thursday
What: Curated
Where: Antwerp Mansion
How Much: £3.00
Yes its Antwerp again.  But come on everyone loves the mansion so going twice in a week is fine, right? This night sees garage, electro and dubstep at their finest. So if you are a lover of all things electronic then you need to get yourself down here.
What: In the Loop
Where:  Mint Lounge
How Much: £4.00
Or if you aren't feeling Antwerp then why not head down to an all new night at Mint lounge. In the Loop see's the showcasing of some of the best house and techno.
Friday
What: Shikari sound system DJ set
Where: South
How Much: £5.00
South sees the return of Enter Shikari with local support acts, Grand Theft Auto and Deadbolt. Who will be offering up a plethora of drum and bass, rock, grime, hip hop and r'n'b. I mean it covers pretty much all genres. Everyone's happy.
Saturday
What: Percolate 4th Birthday
Where: Hidden
How Much: £15.00
Whilst this night may be on the steeper end of your budget it will be so worth it. Hidden is always a guaranteed good night, and add percolate on top of this and its set to be a big one.
Sunday
What: Glabstonbury
Where: Sound Control
How Much: £20.00
It might be a Sunday which is the recognised day of rest (or hangovers) but come on you can do it for one more day. It's also for a good cause, the night is to celebrate all things 'Chris Glaba'. Chris was diagnosed with cancer and this one day festival is in his honour and all proceeds go to Chris's bucket list as well as Macmillan.