The rise of the day party in Manchester
Because going out in the evening is so mainstream
As the hot weather approaches it's time to rethink your weekend schedule: day parties are set to be all the rage in Manchester this summer.
We've all been to Parklife or other day festivals, but now there's a new, cheaper and easier way to have a good time in the sunshine. Cue day *day parties to start popping up all over our news feeds*.
The Hidden Forest opening party (at Hidden on May 1) sold out within 48 hours, which is an unsurprisingly huge success for Manchester's hottest new club. Headlined by Nicolas Lutz, this event will be setting the bar high for the summer party season.

There will also be a Hidden Forest part two coming on May 29 which could be the perfect way to celebrate the end of exams.
Antwerp Mansion will also be hosting a 12 hour "Summer Bank Holiday Garden Party + BBQ" on May 27 in their smoking area. The line up is yet to be announced but supposedly there's going to be a paddling pool, so what more is there to say?
South nightclub is also taking part in the exciting trend in upcoming summer events with their opening party for ZUTEKH vs TPOT in the courtyard on 1st May. This is also sold out but they are planning "some absolute belters to announce over the next few months" so don't worry if you haven't managed to get your hands on tickets for this one. You'll have another opportunity later in the season.
As the May events are rapidly selling out, it's definitely time to start planning your bank holiday antics.
The teams from event organisers CULT, Ossia and Modus are also very excited to be bringing us MAYDAY @ Mantra Live, a 15 hour day and night party. They're hosting it at Wellington Mill in Ancoats, a great industrial location with a courtyard, on May 1.
It'll feature Legowelt (live), Mike Huckaby by day and a 50Weapons showcase at night.
We spoke to Jeremy Wright, co-founder of CULT, and Jack Onslow from Ossia to get the lowdown.
What inspired you to put on an outdoor party in the rainiest city in England?
Jeremy: I studied abroad in Barcelona in my third year, and there were just so many day parties happening over there. There are events on terraces and hotel rooftops, in parks and swimming pools, even in castles and monasteries! The weather obviously helps, but it's the intimacy of the locations that make those parties so special.
The problem over here is that most outdoor music events are sprawling festivals such as Parklife and Creamfields and  are of a completely different vibe. So yeah, I guess I always wanted to bring a piece of Barcelona back to Manchester, and that's now happening with MAYDAY.
So it's on 1st May, and it's called 'MAYDAY', will the event be Mayday-themed?
Jack: Yeah, so it's going to be themed around traditional English Mayday carnival celebrations. A lot of work is going into the decor, we're really excited. We're going to have maypoles, bunting, ribbons, flowers, loads of inflatables (because who doesn't love inflatables?), as well as some quality local food and drink. We're working really hard with the Mantra team to transform the place into a vibrant festival site.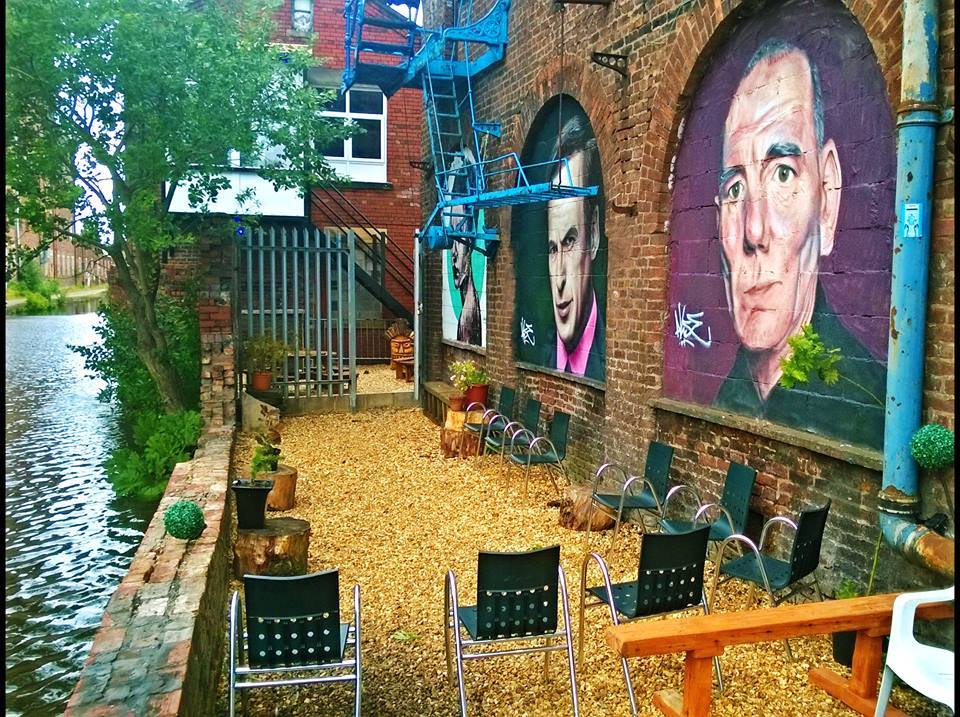 What does the future spell for MAYDAY?
Jeremy: It's going to be an annual thing. It's a huge site and the Mantra guys have got big plans. We don't really have any other multi-use venues at the moment, so it's a really exciting project.
Jack: Yeah it's sick. It's got the potential to be Manchester's answer to Birmingham's The Rainbow Venues, Sheffield's Hope Works and Leeds' Beaver Works.
Once the bank holiday madness of May has subsided and the exam season eventually comes to a close, June's lineup is also looking pretty big.
First up there's the House of Wax Hidden Garden Party at Hidden (obviously). It's on June 1 and will be featuring the likes of Mala and Ron Morelli. Tickets are still available for this event so get it on it quickly so you don't miss out.
Hidden are also at it again with their LOST IN SPACE summer closing party on 7th June, hosted by Below The Surface.