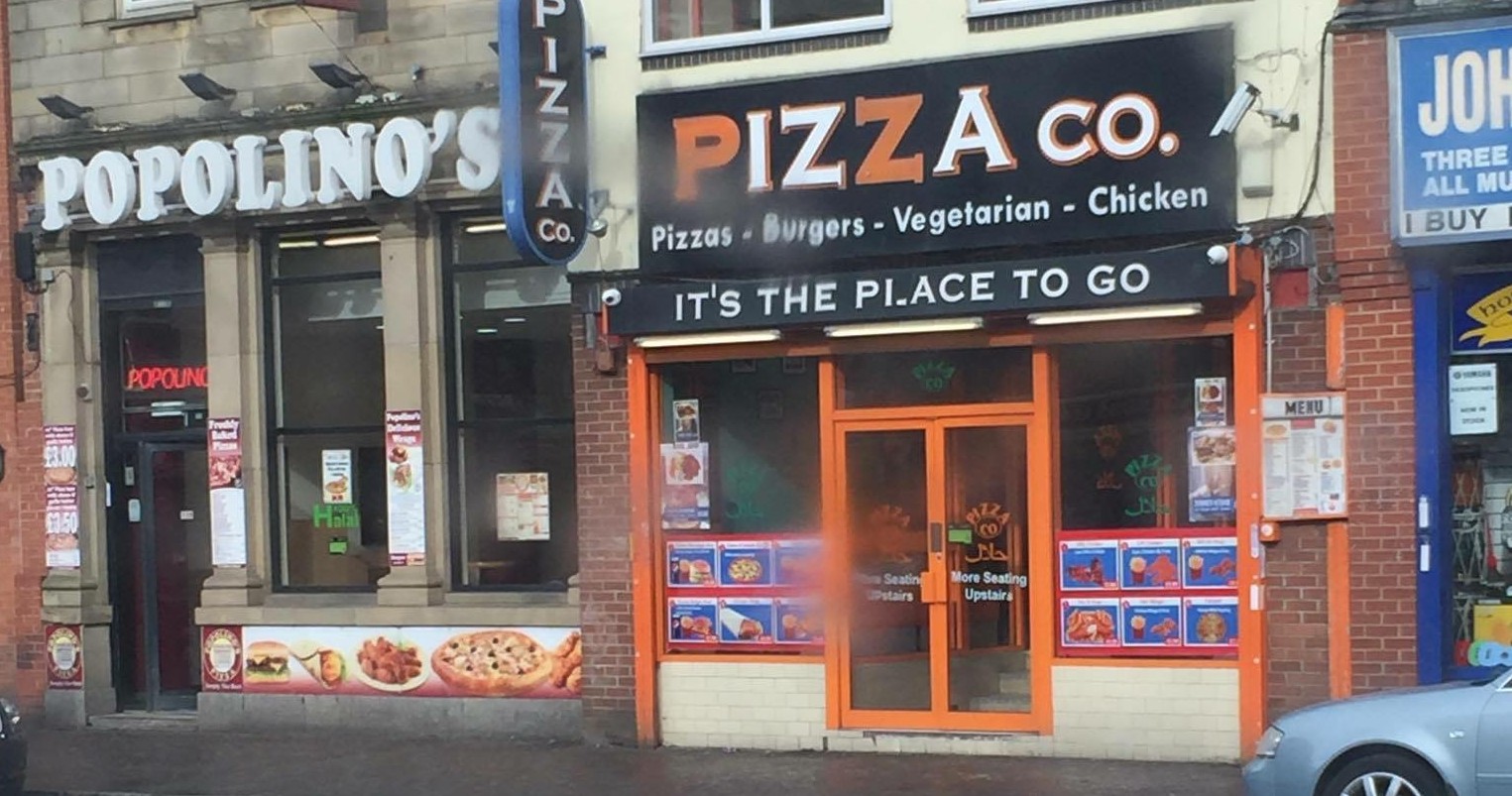 Petition launched as Pizza Co display 'creepy' photo of naked baby in takeaway
They said "some people find it funny, some people find it attractive"
It's recently come to light that Pizza Co on Oxford Road have been proudly displaying a picture of an unclothed baby behind their shop counter.
The shop, that is opposite Man met, has been repeatedly asked to take the photo down to no avail. It's now becoming something that the takeaway is quite famous for. But is it okay to have this picture up?
We went in and asked the people who worked there about the photo, and they were more than happy to answer. The man behind the counter laughed and pointed us towards Dino, another shop worker and the owner of the picture.
Dino told us "It's my picture. I have it on my phone too. If you want to take a picture of it, go ahead – everyone takes pictures of it, it's just a cute harmless picture".
When another customer asked about the photo Dino replied "some people find it funny, some people find it attractive".
"Everyone likes it".
However, this does not appear to be the case. Many have viewed the photo to be of a pornographic nature and feel so uncomfortable that a petition has been launched to make the shop take the photo down.
Police have been informed of the photograph and when asked if they could removed it they said "The photo has been reported time and time again and the takeaway refuses to take it down".
The petition to Manchester City Council on Change.org, created by Zoe Turner, states:
"There is a photograph of a naked baby with it's genitals exposed in a takeaway on Oxford Road in Manchester.
"We want it taken down.
"We want to boycott a business making money while a naked child hangs on their wall."
It then goes on to present their concerns about the photo.
"We are worried about the intentions of the men who support this image being displayed. We are worried about what activity this picture promotes.
"We believe in no child pornography. We believe in safe spaces."
People have been commenting in agreement on the petition since it went live. Some examples of the comments are "This is child porn and they should be charged as such" and "I'm sickened, I cannot believe what I have just read".
The petition has already gained 75 signatures after only one day online.