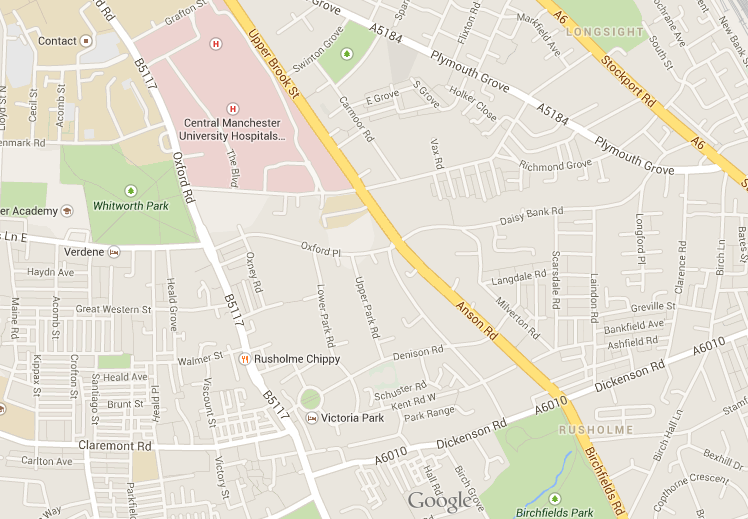 Manchester students beaten unconscious and mugged near uni campus
Two students brutally attacked in separate incidents last week
Two Manchester students have been beaten unconscious in brutal attacks near uni campus. 
In the first incident, a student was followed home when leaving the Limes pub, before being kicked in the head and beaten unconscious in his driveway by two men attempting to steal his mobile phone and a small amount of cash.
After midnight on Thursday 15th May, the student was admitted to the Manchester Royal Infirmary after a leaving the pub on Daisybank Road in Longsight.
The victim was treated in hospital for severe bruising to his face.
And police suspect that this incident is related to another student attack around 5am on Saturday 17th May.
In another incident a 22-year-old student was walking home on Park Range in Victoria Park, when he was grabbed from behind by two men, who then continually beat him until he was knocked unconscious.
On this occasion, the attackers made off with the victim's mobile phone and he was left with a broken jaw among other facial injuries.
The police believe that the two victims were mugged by the same two Asian offenders. Detective Sergeant John Robb told Manchester Evening News that "there was no reason whatsoever to use this level of violence just to steal a phone".  
But it's not the first time this year Manchester students have been subjected to brutal attacks in March, seven teens were arrested over a brutal attack of a female Manchester student on campus. And earlier in February, a gunman attempted to rob a student just outside University Place.
Detective Sergeant John Robb reached out to witnesses, continuing to say that "Wilmslow Road is a busy part of town 24/7. As a result I am sure that someone would have seen something that can help us put these nasty street robbers behind bars."