Is this the worst shlid Manchester has ever seen?
Guy Verhofstadt has been in Manchester to lecture students and staff – but it was his trim you should've been looking out for
Guy Verhofstadt, one of the leading contenders for the presidency of the European commission, has been in town lecturing on Europe – and he did it all whilst sporting what could be the biggest shlid Manchester has ever laid eyes on.
According to Urban Dictionary 'shlid' refers to a bad lidcut or haircut. i.e "ShitLid" shortens to Shlid. And if this Guy's hair doesn't fit the description then we don't know what does.
But he's not just in town to show off his pristine trim – Guy Verhofstadt, who was also Prime Minister of Belgium until 2008, was here to lecture students and staff on challenges facing Europe as part of this year's Manchester Jean Monnet Centre of Excellence Annual Lecture.
He's one of the leading contenders for the presidency of the European commission, but more importantly, definitely one of the leading contenders for the worst shlid ever to grace our University's campus.
This dodgy barnet, bearing an uncanny resemblance to the 80s do dubbed 'a flock of seagulls', flew in Friday to discuss the various challenges facing Europe at the moment.
Whether or not anyone took in the ex-PM of Belgium's policies is another question as his audience may have struggled to tear their eyes away from that ghastly excuse for a haircut.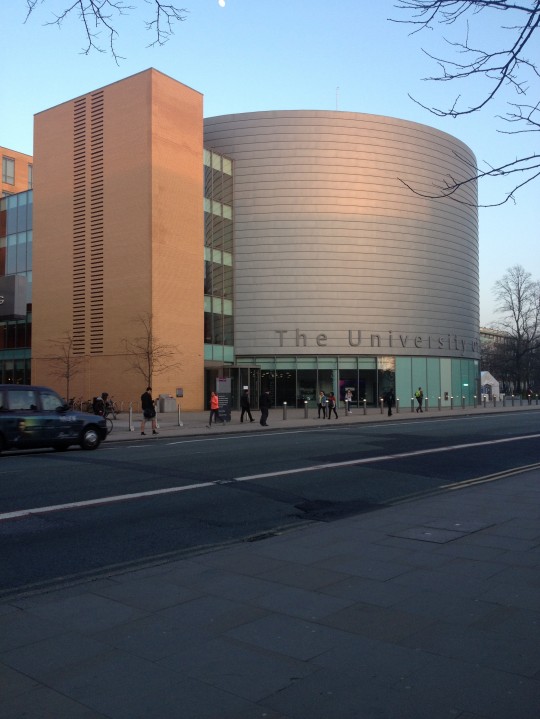 With the transfer of Marouane Fellaini to Man Utd, it seems rainy Manchester is getting increasingly better at attracting Belgian men fashioning some eccentric locks.
Now we can't be too harsh on just the Belgians, however bad their lids may be – after all, they've brought us some true delights in the form of chocolates, beer and a certain Eden Hazard.
If you dig deeper into the EU cabinet, you will find that such follicle faux pas' are a regular feature across the continent.
Here's five more EU MPs who might want to consider a trip to the barbers before running for election.
In what could be an attempt at the 'distinguished grey' look, this could be anything from a wig to a mop. At least the his suits tend to co-ordinate.
Perhaps going for that owner-of-a-French-vineyard rustic look, he's a member of the Free Alliance and shows his liberal political stance through those free-flowing strands.
What more did you expect from an Irishman? Echoic of a young Kevin Keegan back in his mullet days, this style is clearly still a hit in the Irish Parliament House.
Nick Griffin (U.K.). The physical embodiment of an absolute wet wipe. Certainly not doing himself any favours with this trim. If ever a full makeover was needed – follicly, physically, mentally, intellectually – it's this walking sham.
Fronting the traditional comb-over combined with a rather tenuous tache (presumably to divert the attention away from what could easily be a wig – I have my suspicions).