What if Wayne was paying?
Life as a Manc student on Rooney's £300k – it's what dreams are made of
Result! Rooney scores £300k a week deal. But Manchester United's main man's deal will make him more money than that degree of yours ever will.
So what could a Manchester student buy with all that cash?
Wayne Rooney, our shining bastion of English football, lies amidst the top of this mountain of cash. Discontented with scratching around on the reported £250,000 a week, Rooney has recently signed a new four-and-a-half year contract in where he'll bag a huge £300,000.
It's a deal that was reportedly delayed due to negotiations over 'image rights' – two words which sit together rather uneasily in relation to the follically-challenged striker.
Yes, for all you mathematicians out there that's another £70m by the age of 33 – not bad for a man referred to by his friends as "Wazza", eh?
For us students, however, a frugal weekly budget means life is rather different. Away from Old Trafford, the highlights reel in Fallowfield is more likely to include not getting rained on whilst queuing for a free Domino's, cheap Rev's on a Monday, or maybe a particularly lively argument about who left the heating on.
So what would it be like on the other side? The Tab brings you student life on a stupid salary. What you could afford if Wayne was paying?
FOOD
An essential ingredient of the student life, Fallowfield is home to an ample supply the fuel we need to sustain our busy schedules, but how far could we go?
Sainsbury's meal deals: 100,000
That's enough to feed everybody in the whole of Chesterfield.
Kebab King chicken doners: 85,714
Nando's Chicken Butterfly: 29,270
TRAVEL
Who needs a Bentley when there's the Magic bus, right? We could all really go to town – no, actually we could.
Magic Riders: 35,294
Enough to transport the entire population of both Fallowfield and Withington up and down Oxford Road.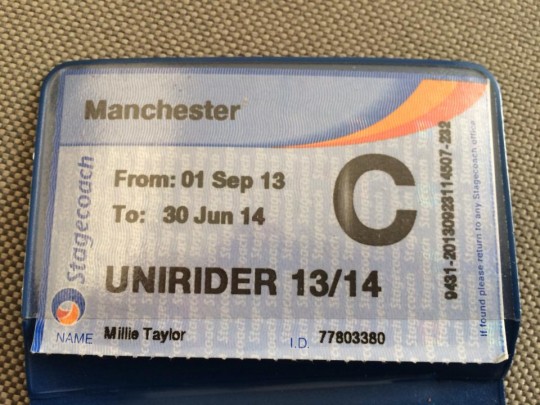 Mega Riders: 24,000
ACCOMMODATION
A far cry from Alderley Edge, but you at least there would be enough cash to accommodate plenty of your friends.
You could probably have a nice back yard too, and pay someone to clean that mould from your bedroom walls.
Owen's Park rooms: 2521
Or, for the less sociable bunch, that's your lovely single room for over 48 years!
House rent rooms: 3750
ENTERTAINMENT
No student week would be complete without a couple of nights of debauchery and mischief. First round's on me.
Squirrels pint of foster's: 200,000
Bottles of New Zealand Wine: 125,000
Enough to just about fill that swimming pool in Mummy and Daddy's back garden
No. of tickets to Sankey's Full Moon: 60,000
That's the entire population of the country of Bermuda. Might need to extend that smoking area.
Parklife tickets: 3774
Hours in Pandora's (having a massage): 3333