LSE occupiers have barricaded themselves in Vera Antsey Suite
'It's just another example of the criminalisation of student protest'
national
In response to the threat of legal action, LSE occupiers have not abandoned their demonstration. 
Uni chiefs ordered the protestors to evacuated the Vera Antsey Suite by midnight last night — or they would face the lawyers.
The room has been under siege as security guards have been positioned at both entrances to the Old Building, preventing protestors from entering the Suite.
Now students have barricaded themselves into the room and are now receiving food via a pulley through a window facing Houghton Street.
We spoke to one of the main figures behind the protest, second year government student Joey Davison.
He said: "Now we are basically waiting to be served the legal side of things.
"The pre-warning yesterday said they would start the legal proceedings today if we didn't leave. We decided we weren't going to leave until they act.
"We're not sure what the next steps will be."
Discussing the motivation behind the protest, Joey said: "Obviously tuition fees are very important. But I would actually often be reluctant to talk about fees as the main issue.
"Especially if you start talking about money, it becomes almost like a consumer protest.
"It's like I'm not getting good service for what I'm paying for, like this is about money, and it's not about the money.
"Like obviously the money is a massive barrier to so many people.
"But the idea of a free liberal education encompasses so many other things as well.
"It encompasses a liberal university, a university free of prejudice, a university that is like an open exchange of ideas."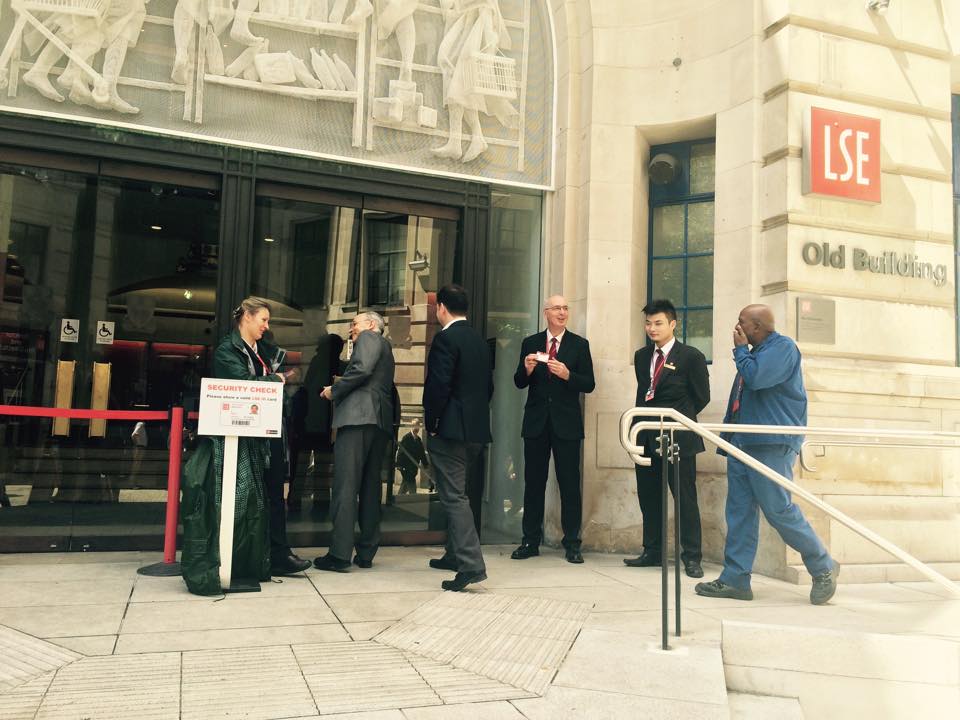 He added: "So the occupation has been about trying to embody that alternative model of education rather than it many kind of like atomised single procedure of where you go in, you pay your money, you get your letters after your name at the end, and you focus on your degree.
"Let's see what we can learn from each other, let's run things ourselves, let's try and think about, you know, creating some kind of alternative.
"It's been so amazing, we've had so many people just walk in and run a workshop on anything they're interested in, bringing up their critiques of the university, but then equally trying to come up with solutions. And that's kind of what the demands were about."
Explaining how they have managed to survive for so long in the same building, Joey added: "It's been open for the last six weeks, it's been completely open so we've been able to have people walking in and out.
"People have been sleeping there every night, there are bathrooms, people have been donating food.
"The security since yesterday have put us under siege. They are checking IDs on every entrance to the Old Building so that it's just LSE students.
"They've put security guards on either door so no one can get in. They'll let people out but they won't let people get in, so we've barricaded the door. Now we have people who are effectively locked in there.
"It's a real shock to see this change in the LSE's direction and the stance they're talking. It's just another example of the criminalisation of student protest.
"They just locked it down, giving us no notice, served us a pre-warning letter that you can access online.
"They set up security everywhere to lock it down. So now we've set up this pulley system to get food and supplies."
With exams on the horizon, protestors have still managed to revise.
"We've been using the space for the last two or three weeks as a study space because obviously there's a lack of study space on campus, which is another thing which has been highlighted.
"We keep the main room as a silent study area, and the foyer as a place to come and chat. We've been hosting about a workshop a day."