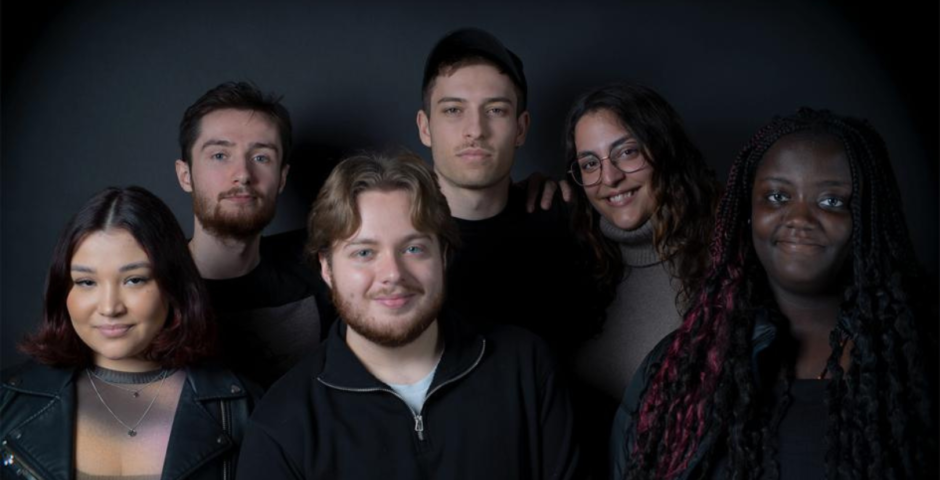 If I should lose you: Meet the London students making a film exploring abuse on campus
'Now is the time, more than ever before, for domestic abuse to be talked about within our younger communities'
TW: abuse
There's no dispute that the number of cases about violence and abuse against women and girls on the news is horrendously high.
But whether it's the Met Officer who abused and manipulated women for 17 years or the many incidences of sexual and physical violence against London students, the victims are presented as words on a page. No matter how well-written, their bravery, potential, and humanity too often disappears under a monolithic stereotype of being defenceless and "weak."
Gaël Reynier, a University of Greenwich film-making student, wants to change that. He translated what words fail to cover into a visual art form with the short film If I should lose You: a story of abuse close to our film-maker's heart.
'There have been a lot of cases of people, mainly women, being in abusive relationships on campus'
If I Should Lose You allows us to travel along with two young people, Clara and Lucio, as they navigate through and try to get out of the crime- and poverty-ridden city they live in. But a key obstacle in their journey is the domestic abuse Clara suffers from.
Gaël said this aspect of the plot was specifically chosen to raise awareness and reflect the prevalence of abusive relationships.
It was found in 2020 that an estimated 1.6 million women and girls over 16 in England and Wales experienced abuse in relationships, and over a third of all violent offences recorded stemmed from domestic abuse.
But Gaël thinks this issue is particularly worth addressing amongst "younger communities," particularly because he has witnessed it happening first hand at university.
He told The London Tab: "There have been a lot of cases of people, mainly women, being in abusive relationships on campus. Different levels of abuse too, such as mental, verbal, and at worst, physical.
"I decided to write a film about this when a good friend of mine from university was in an abusive relationship where I saw the struggles she had to deal with first hand.
"The abuser was then suspended from university but was unfortunately allowed to return the following year.
"Many women on campus and university accommodations often find themselves in situations where they feel helpless and have difficulty getting out because of the complexity of the relationship, the difficulty they may feel in speaking out as a young person without being judged or labeled in a large university community, and because of various fears they may have.
"I believe it is time more than ever before, for domestic abuse to be talked about within our younger communities."
Showing abuse in 'all of its true colours'
Being influenced by personally witnessing the abuse adds an element of rawness, understanding, and passion into the film that cannot be described. But If I Should Lose You also tries to alter how abuse is often portrayed by consciously restoring personalities into both the perpetrator and victim.
Gaël told The London Tab: "I believe most short films that talk about this issue make it one dimensional and show a woman and a man in a toxic environment with the man just abusing the woman.
"In this film, I want to portray a victim full of potential struggling to flourish and live the life she wishes, and show the abuser in all of their forms, abusive and vulnerable, rather than the typical angry abuser that is often portrayed. And, though incomparable, I also want to show the hardships that others may feel from not being able to help and/or explore their relationship with the victim."
Gaël described these as "the triangle nature" of the film: "the struggles of the victim, the challenges of the outsider trying to explore a relationship with someone they love but find themselves unable to help, and the abusers in their true forms of being vulnerable, dangerous, and manipulative."
He hopes this unique and thoughtful aspect will "create a compelling story" and "show the struggles [of abuse] in all of its true colours."
In the end, Gaël said through If I Should Lose You, they hope to "shine light on this matter, move audiences and tell a story that conveys the struggles of domestic abuse."
If I Should Lose You is expected to be out sometime in May this year. You can support the student-led production team by donating their GoFundMe and follow along on the film's journey on Instagram. Gaël is also open to answering any questions through his personal Instagram and email ([email protected]).
In response to Gaël's comments about his friend, a University of Greenwich spokesperson said: "We take the safety and wellbeing of every member of our community extremely seriously. Students and staff have access to free, independent and confidential services to support them through any difficult circumstances – including domestic violence. We would urge anyone subject to abuse to talk to one of our trusted services."
They pointed to the services offered by the university at the Greenwich Students' Union.
If you're affected by abuse or know someone who is, the free, 24-hour National Domestic Abuse Helpline is available for all at 0808 2000 247. Specialised help is available for women through Women's Aid's live chat, for men through ManKind's helpline at 0182 334244, and for LGBTQ+ folks through National LGBT Domestic Violence Helpline at 0800 999 5428.
Feature image given and used with permission by the students behind If I Should Lose You.
Related stories recommended by this writer:
• It's time to address how cases of violence against women affect us as young students
• Goldsmiths student arrested on suspicion of rape
• Arrest made following murder of 19-year-old London uni student in Clerkenwell