London's non-clubbers of the week: A Night In sports societies special
These UCL sports societies knew where the party was at this week, and it definitely wasn't in the club
The Tab's usual feature for Wednesday is our "Clubbers of the Week", showcasing the best photos taken at Loop that sports night.
This week, the student-led movement "London Night In" has taken hold across the country, meaning a mass boycott of all bars and clubs on what would usually be a busy night for all uni students. We thought to change our feature around this week to support the cause and show what the sports clubs of UCL did for their own nights in.
So here are our "non-clubbers of the week" and they did not disappoint.
Most chaotic society
Winners:
It just had to be the rugby team didn't it. Classic rugby. Everything from the terrible quality to the late-night trims and extensive collection of beer bottles wins this title. Bonus if you can spot the best mullet.
The team is also fundraising for the Survivors Trust, with donation recommended as the price of one Loop ticket. If you want to support the cause, click on this link.
Runners up:
The women's football club clearly have a wild side, if that wild side includes a lot of toilet roll and some tasteful disco lights. A very honourable attempt.
Best actual night in
Winners:
Look at the American football squad looking so happy. We love to see it. We hope you had a great Boys Night In lads.
Best pizza turn-out
Winners: 
Look at all those pizza boxes. Orgasmic, you could say. Congrats to the lacrosse team for exceeding expectations and making Dominos a very wealthy business last night.
Runners up:
Dominos again proving to be first choice of UCL sports societies. What's better than pizza and a movie, drinking loads of beer and probably daring your mates to eat each other's vomit? Rugby boys at their best.
Best organised movie night
Winners:
Look at the incredible turn-out from the volleyball club! Apparently they watched Hush and ate loads of snacks. 10/10 from me.
Runners up: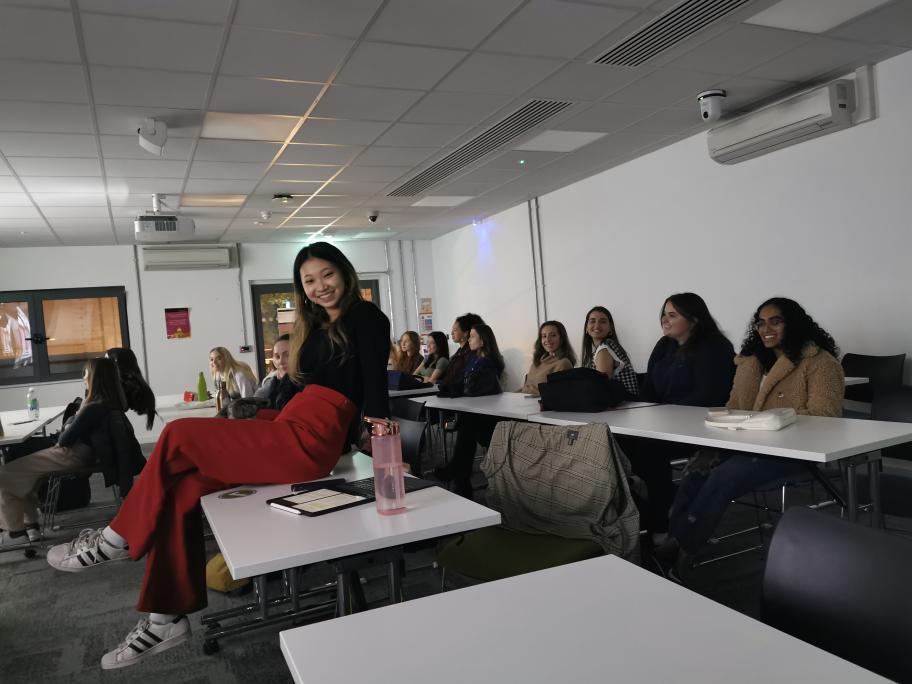 The Lightning cheer team watched High School Musical, which is obviously better than going to sports night. Just look at those smiles.
Best Zoom social
Winners:
Nothing screams "let's smash the patriarchy and end spiking" like a female rugby squad doing yoga over Zoom. Love it.
Most romantic group dinner date
Winners: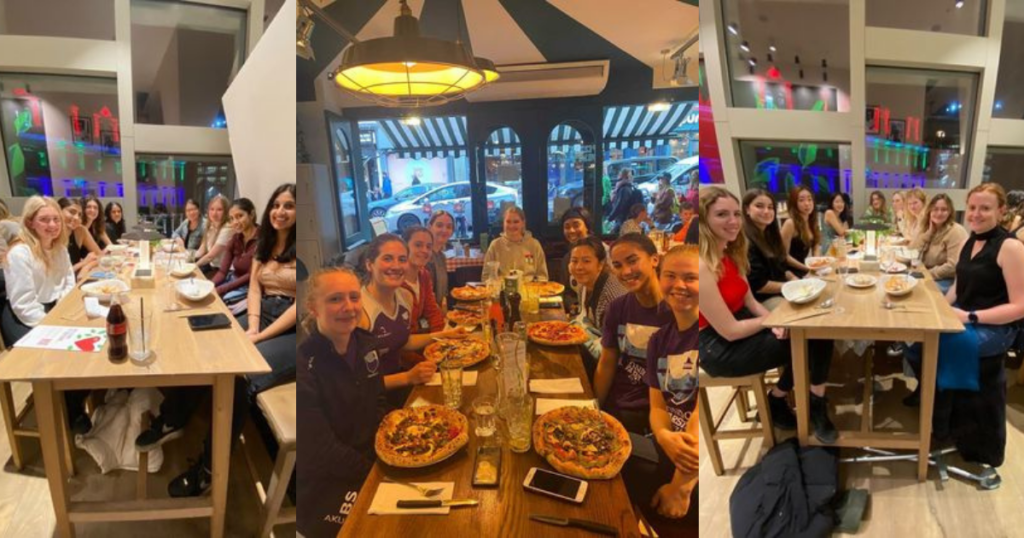 The netball squad had a few separate dinners to celebrate their wins and their boycott, all of which look very wholesome and happy.
Runners up:
Shaolin Kung fu ditched their usual Phineas appearance for a nice "breakfast for dinner" post-training. Super wholesome and a good change of scenery.
Best Santa appearance
Winners:
Santa? What are you doing at a women's football social in October? And why are you playing ping pong?
Sportiest sports team
Winners:
Look at how serious this women's basketball 1s game looks. Apparently the club got their members to show up and support the game, which was a "fun and loud atmosphere", and clearly very sporty.
Runners up:
The women's rugby team did a joint training session with the Imperial team, and got a pretty impressive turn-out. Just look at that smiley team. Can I add this to my Pinterest board? Asking for a friend.
Happiest to be ditching the club
Winners:
These women's basketball players are grinning from ear to ear, with some thumbs up even thrown in for good measure. If this isn't pure elation at not having to show up to sports night for the 137th time in a row, I don't know what is.
Special praise goes to the UCL Netball Club, the organisers of Girls Night In this Wednesday. Their efforts spurred 40 other societies to support the movement and stay in as well.
Drink spiking has become one of the most talked about issues for young people today, and we are committed to spreading awareness of the problem. For more information on drink spiking, go to Drinkaware.
Related stories recommended by this writer
• 'This movement is so empowering': Speaking to the organiser of UCL's Girls Night In
• Over 2,600 young people believe they've been spiked already this term
• 'I wouldn't wish spiking on anyone': Notts students on why they're boycotting clubs today