Your tourist's guide to seven of London's best overpriced markets to visit
Embrace the price tag, you're in London darling don't kid yourself
Getting muddled between which London markets are for flowers and Hugh Grant and other nice things, and which ones are for butchered meat and car parts? Happens to the best of us.
There's a ton of markets you can visit in London, but this guide will show you the prettiest ones, and the ones with minimal smelly meat, worth seeing. They're a great way to discover new areas or enjoy a rainy Sunday morning in the big city.
Portobello Road Market
Young Hugh Grant is everyone's "awkward British guy" crush, and if you watched the super famous romcom Notting Hill, Portobello Market is a MUST. The market itself is located in Notting Hill and you will even be able to find the house and bookshop where the film was shot.
The market is open from Monday to Wednesdays (from 9.00am to 6.00pm) and only until 1.00pm on Thursdays. On Fridays and Saturdays, it's open until 7.00pm. Saturday is the best if you want to buy antique objects.
Although a bit expensive (it's London, don't look so surprised), the neighbourhood with its cute cafés, shops and architecture is also worth a tour, either on foot or by Santander bike.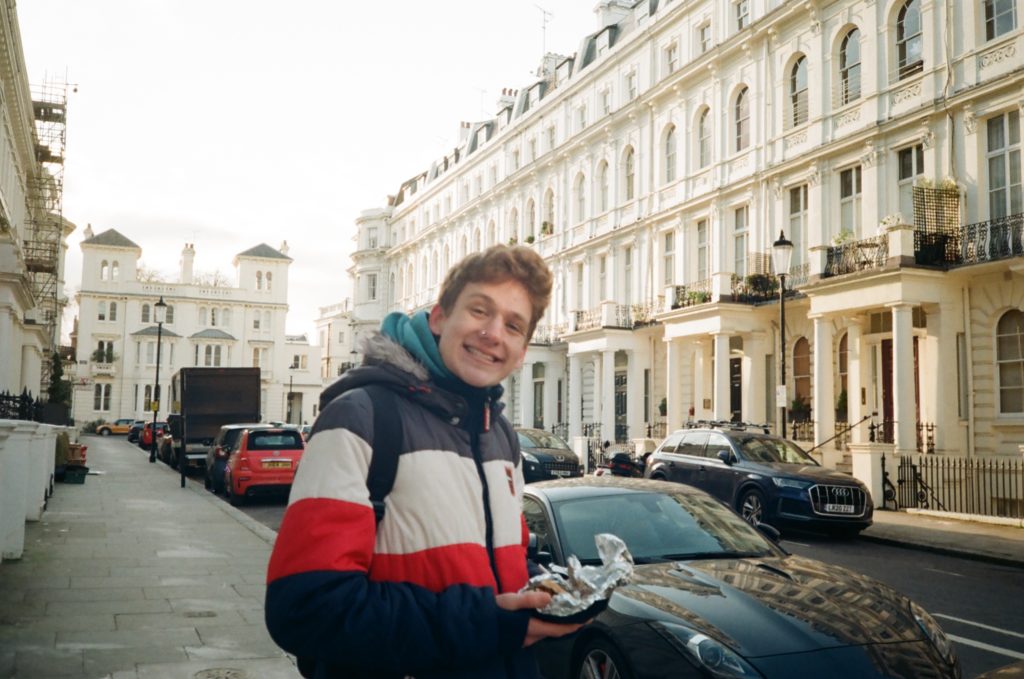 Camden Market
Not too far from the UCL, you can get off the Tube at Chalk Farm to reach Camden Market. It's your best option for wall posters, room decoration and if you're looking for touristy kind of gifts. They also sell dainty jewellery, incense, hippie and retro clothes, street food and more.
The food is great. You'll be offered fried chicken or Thai curry to taste a thousand times so you can basically have lunch for free while you're having a browse.
One of Camden Market's most famous attractions is the shop Cyberdog, which, among alien-dancers on the ceiling, has all sorts of neon outfits, flashy colours and rave music. There's even an over 18 sex shop in the basement if you want to go wild.
Camden Market is one of the biggest, with tons of areas, mazes and people trying to sell you things, so you could literally get lost in there for a day. It's hard to see all of it, so it's worth a couple of visits to really experience it!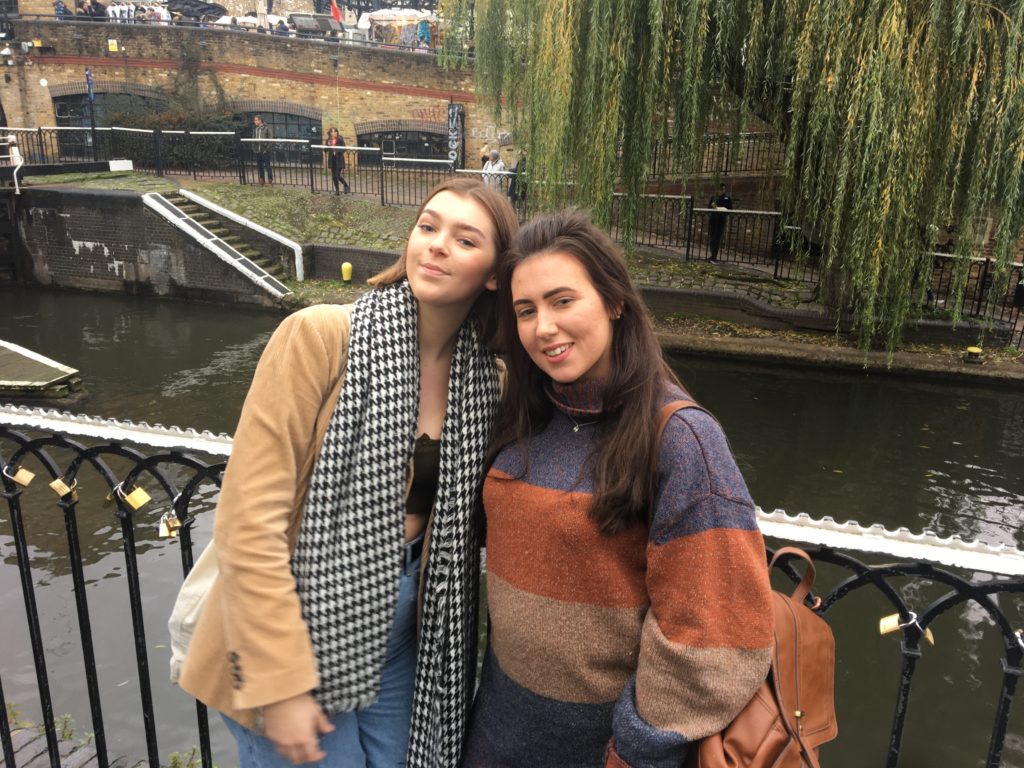 Brick Lane
On Sundays (10.00am to 5.00pm), Brick Lane is definitely my go-to-market. It's a bit further from campus, about a half an hour journey taking the Victoria line and then the Overground to Shoreditch High Street.
Still, the street food is so delicious that it's worth the trip. They've got famous rainbow bagel bakeries, a ton of vintage markets, and some gorgeous local shops to have an explore and support the Brick Lane community.
The area is also great for clubbing if you fancy venturing out to a cool area for your night out. There're places like Cargo and XOYO in this part of town.
Bloomsbury Farmers Market
If you're a UCL student, you definitely can't miss the Bloomsbury Farmers Market. It's literally in Torrington Square, just behind SOAS, and runs Thursday from 9.00am to 2.00pm.
You can have a picnic in Gordon Square or eat with some friends on the benches. Most products are sustainable and come from local farms, and they do the best lunch meals for fairly reasonable prices considering you get fresh food right next to uni.
It's just reopened after being closed for the pandemic, and there's a Facebook group if want to stay updated. Because who doesn't want their notifications filled up with wholesome farmers market food content?
Covent Garden
Although it's not technically a market, Covent Garden is still considered one of the best in London. It's a really cute pedestrian area, with cafes, restaurants, street performers and loads of cool shops.
Venchi is one of the best places if you want to get a hot chocolate and experience the cliché romantic movie vibes when it's snowing. There are some banging old London pubs in the area too, and it's pretty close to Bloomsbury.
If you are looking for the website, make sure you are not on the page of the Canadian Covent Garden market in London, Ontario. The right website is this one. I may or may have not already done this mistake. You'll never know anyway.
Columbia Road Flower Market
It may not be that varied, but it says it all on the tin – Columbia Road is the most gorgeous flower market you'll go to in London. It's only open on Sundays from 8.00am to 3.00pm, but it's super popular so get down there early so you don't have to queue as much.
From the biggest sunflowers in summer time, to adorable handmade plant pots, and all the decoration you'll need to cover your ugly uni dorm with nature and embrace your inner plant mum, the flower market lifts seratonin by 200 per cent at least.
Borough Market
In London Bridge, and right next to the Shard, is Borough Market, positioned underneath a railway line with historic architecture; in fact, a market has always been at this site since the 12th century.
It's a bit more rustic than the others, and involves more fresh fish that definitely has a waft, but sellers also come with fresh pasta, herbs, organic vegetables, tea, coffee and more. There's flowers, room decorations, loads of street food stalls and even a space where exhibitions are held.
Borough Market is a gorgeous day out that can't be missed, especially being in a location where you can pop up to the Shard restaurant for dinner afterwards or take a stroll along the Thames to the Globe.
Whether you're new to London this year and just needed some expert advice on some banging markets, or an older student who is just super excited to see them all bustling again after lockdown, go to as many as you can!
Related stories recommended by this writer:
• This is what your course says about your horoscope predictions this year
• I went to a Freshers' event as a second-year and here were my thoughts
• Let's finally decide which is the best London supermarket to shop in