To all the fatphobes on UCLove, your views are not welcome at this uni
Discriminating against people for their appearance and making people feel uncomfortable for UCLove clout? Really?
As if the dark days were not already dark enough, the fatphobes have raised their ugly heads on UCLove and unleashed a slew of anti-body positivity nonsense. Quite frankly their comments are vulgar, disgusting and uncalled for. Seriously, we wanna know, who hurt you? Who caused all this built up hate inside you? 2020 has reached new lows, and we never thought we'd say this but the UCLove fatphobia epidemic is one of them.
UCLove, a forum that has previously been used for support, talking about crushes and shouting out the Hare Krishna guys has gone sour. In recent weeks it has been overwhelmed with the private vs state school debate (again), the Israel vs Palestine debate (again) and now it's just gone too far. It's not even a debate, more of a deluge of hate. Some angsty students have decided that rather than to take out their anger constructively they're gonna shit on Lizzo. Come on people? Lizzo, our holy queen and saviour.
On a serious note, however, the debate that the Lizzo post has sparked is disappointing and infuriating for so many students. Little over a month ago UCLove was the platform where multiple posts about Eating Disorders were coming to light, and now a bunch of bullies in total disregard for the mental wellbeing and feelings of fellow students have just come in to make some noise. Seriously though what is your problem?
We spoke to students recovering from eating disorders, body positivity activists and die-hard Lizzo fans and they are ALL pissed.
On our Instagram survey, 84 per cent of students said that that "people shouldn't fat shame" and that we should "let people be whatever size they want". So how is it that this 16 per cent are making so much noise above the rest?
The debate began with a number of UCLove posts condemning Lizzo for obesity and describing her as a "complete disgrace" and claiming that "body positivity is ridiculous".
After UCLove1804 went live an overwhelming number of posts came flooding in, supporting the view that body positivity is futile, and that "the people defending Lizzo are the problem".
Over the course of the day, numerous people were inserting their takes on the debate, some in support of body positivity and Lizzo and others condemning it and describing people as "vile" for their body shape.
What many probably don't realise is that when you're making these comments about celebrities like Lizzo or Rebel Wilson or Adele, the likelihood of those celebrities seeing your comments is extremely minute. However, the likelihood of your plus-sized friends and family seeing your comments and internalising them is extremely high, and they know from that point onwards that you are someone they cannot feel truly safe around.
Commenting on women's bodies has become accepted and even expected, and whenever a plus-sized person starts succeeding within the public sphere they are immediately subjected to this toxic and repulsive scrutiny. Lizzo is a multi-award winning, chart-topping, extremely talented musician, yet UCLove fails to address these accolades. Instead, it reduces yet another woman to how aesthetically pleasing and "acceptable" her body type is.
There is a massive stigma around plus-sized non-white women especially, and even if the hordes of UCLove users are arguing that their commentary is simply concern for Lizzo's 'health', the fact that this discourse has happened despite Lizzo already stating she is "tired of talking about her body" shows the blatant disregard many people have towards black women's privacy and boundaries.
Lizzo has won 3 Grammys, and her awards nomination Wikipedia is so extensive it needs its own page. She is pivotal for millions of women who have never before seen themselves represented in the media, and it's intolerable that instead of seeing this as an amazing achievement for plus-size black women, we are disrespecting and demeaning her based on outdated, westernised and white-washed beliefs of the 'ideal' body.
One of the big issues with the entire discussion is the posters' lack of consideration for individual circumstances and general naivety on the subject matter. People who are overweight don't all just "eat too much cake" as one commentator put it.  For many students physical or mental health conditions have contributed to their body shape over the years. Lucy* told The London Tab "God people just really don't get it, do they? Not everyone who is plus size spends their whole life in McDonald's."
For many students seeing the posts coming through on their timeline was deeply disturbing and upsetting. Annie* a second-year languages student said: "I saw the first one and by about number five I was in tears, how can people be so cruel? Stating that fat people don't deserve access to health care. You don't know what I've been through, and whether my size was my choice. I have spent years battling with a thyroid condition, do you know how much that fucks with your mental health?
"Well I mean clearly these people don't have a thought for other people's mental wellbeing, they just want to be problematic on a confessions page. It's just really really disheartening to see that my peers can be so cruel."
We also spoke to Mark a bodyposi activist and diehard Lizzo stan who said: "When these bitches have 12 million monthly listeners on Spotify and are helping people struggling with a number of issues through their music. THEN, and only then can they come for Lizzo."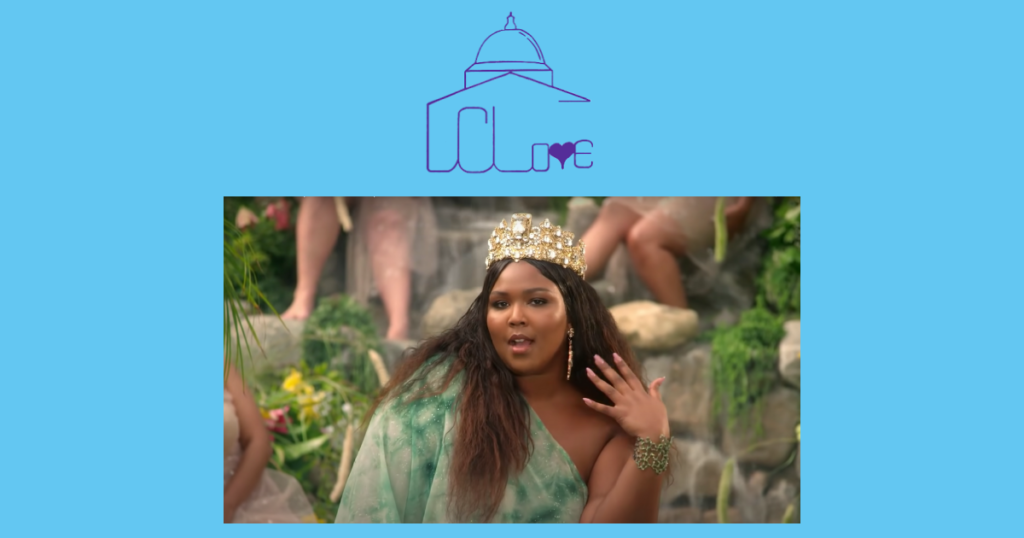 A spokesperson from the UCL Student's Union made the following statement:
"Bullying of any kind is unacceptable, and we do not tolerate bullying or harassment in any form online, or on campus. We encourage our members to be
Active Bystanders
, and thousands of new students have attended Active Bystander training so far this year. If you witness bullying or harassment of any kind, report it using the
Report + Support
tool."
UCL is meant to be a community that stands for equality and mutual respect amongst all students, so to see bullying on this scale on UCLove is saddening. Lizzo deserved better than this, UCL students deserved better than this and the bunch of boys sucking each other's dicks over their shared fatphobia on a confessions page has gotta stop. Bond over something else already.
*the names of these students have been changed to protect their identities.