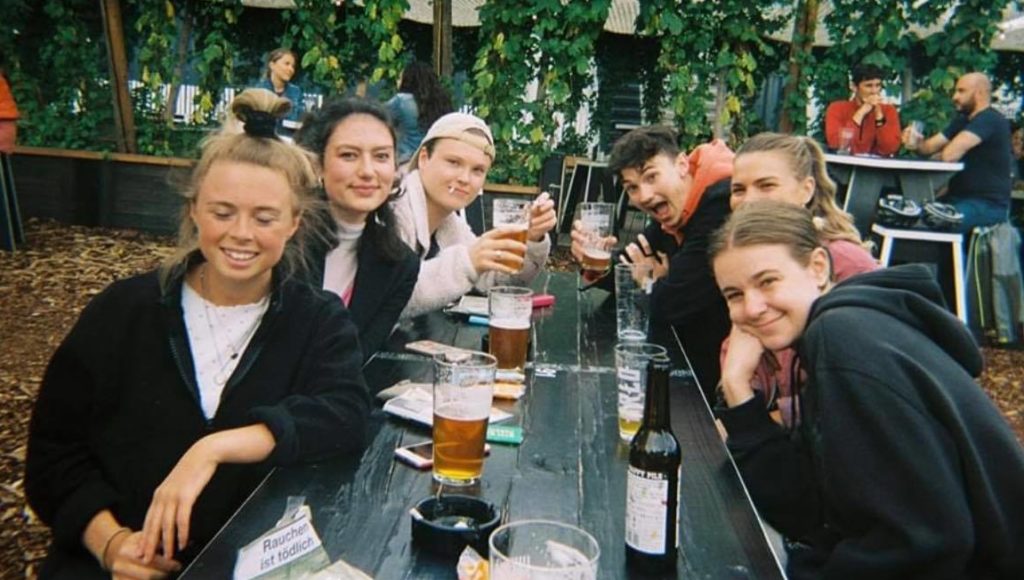 You can still meet up with people in pub gardens: New covid London rules explained
As of midnight on Friday, new covid rules for London will be imposed as the city will move up a notch to tier 2 high alert.
Today, London's Mayor Sadiq Khan has confirmed that as of midnight on Friday, the city will move up to tier 2 (high) in the new three-tiered system of local alerts for England.
Talk is flying around of new rules, new restrictions, the dangers of outdoors vs indoors.
But what does this all mean?
Cases of Covid-19 have been on the rise in London, with there now almost being 100 cases per 100,000 – meaning that in line with the new three-tiered system, London will be moving from a tier 1 (medium), to a tier 2 (high). This means that restrictions in the capital will now be stricter than they were before. In simple terms: indoor is bad, outdoor is good. 
The rule of six and 10 pm curfew for pubs and restaurants will still apply. However, mixing between different households and social bubbles will no longer be allowed in indoor settings. This means no more nice restaurants or cute coffee dates.
However, you will still be allowed to meet with members of other households or bubbles in beer gardens or other outside settings, so long as it is in groups no larger than six. So you can play tennis with your mates, take your coffee to the park.
The government have also asked people to take as few journies as possible, so this means reduced use to public transport and try not to leave the house too many times in a day.
Speaking to the London Assembly, Mayor Sadiq Khan announced that the decision to move London from tier 1 to tier 2 was based on "expert public health and scientific advice", and that this is necessary in order to "protect Londoners lives".
It looks like Londoners are facing a long, dark winter ahead of us. So stay safe, follow the guidelines, and find a beer garden near you with plenty of seating and outdoor heating!